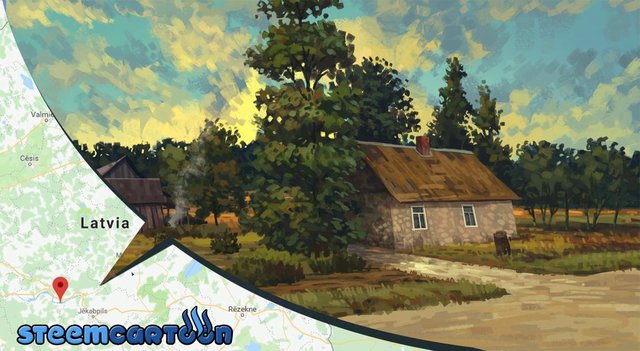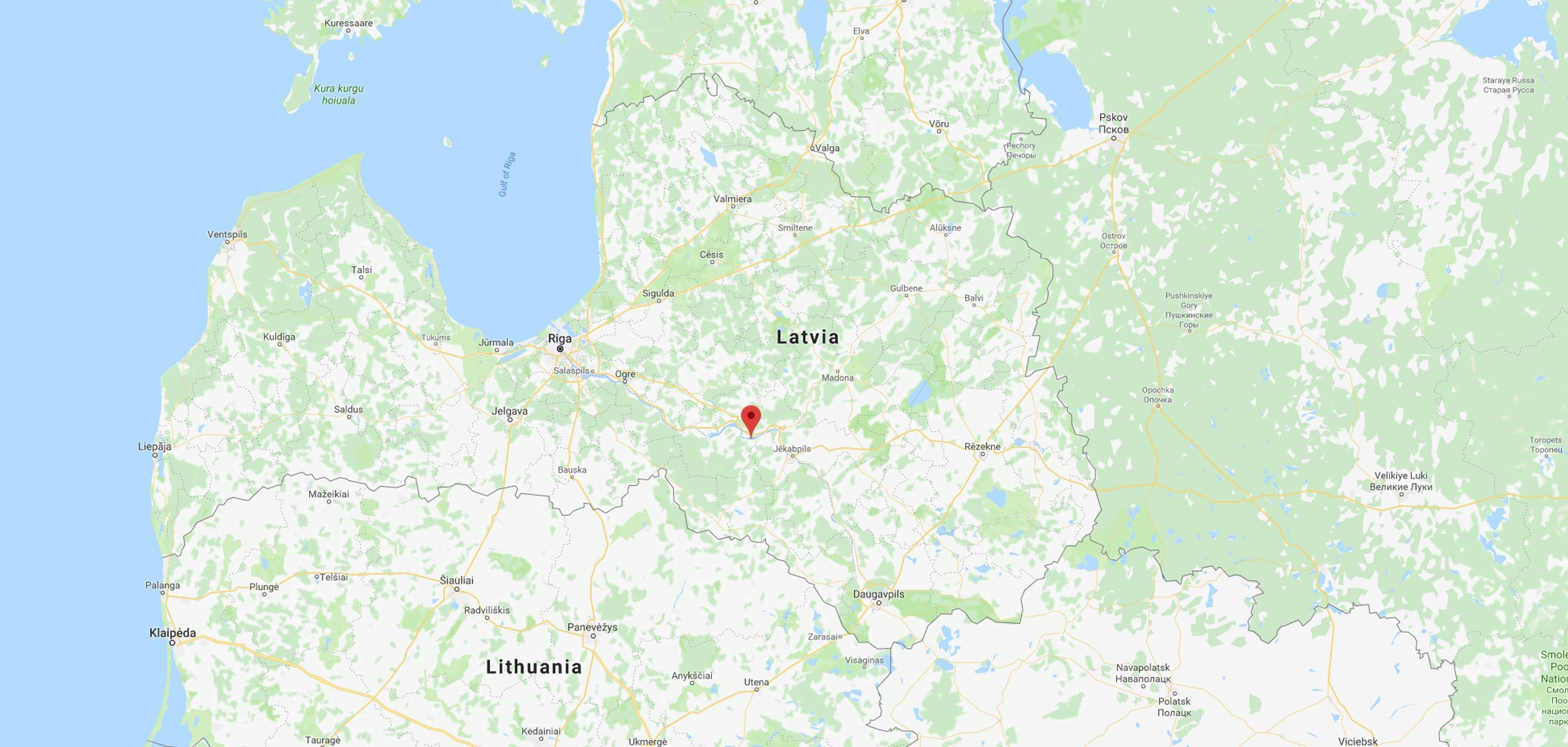 http://steemitworldmap.com?post=steem-cartoon-virtual-painting-latvia-painting-in-classic-mode
In this virtual painting tutorial I would like to share a bit on the process that I take to complete this artwork. I try to create the classic feel and for that I have to vary the choice of my colour palette from the original colours. The following are the colours that I did from the mix of colours. This is called the colour wheel.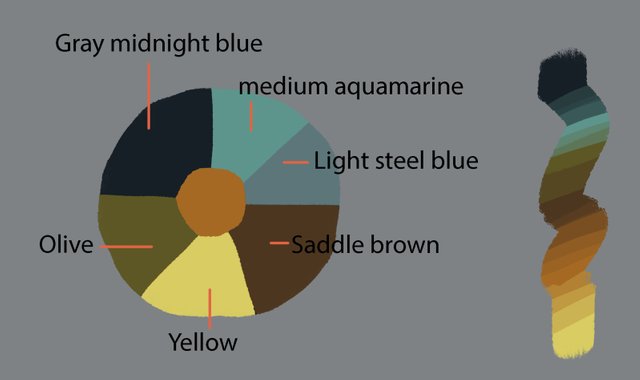 We start off with some rough sketch and we do a bit of homework in creating shadow from grey tone.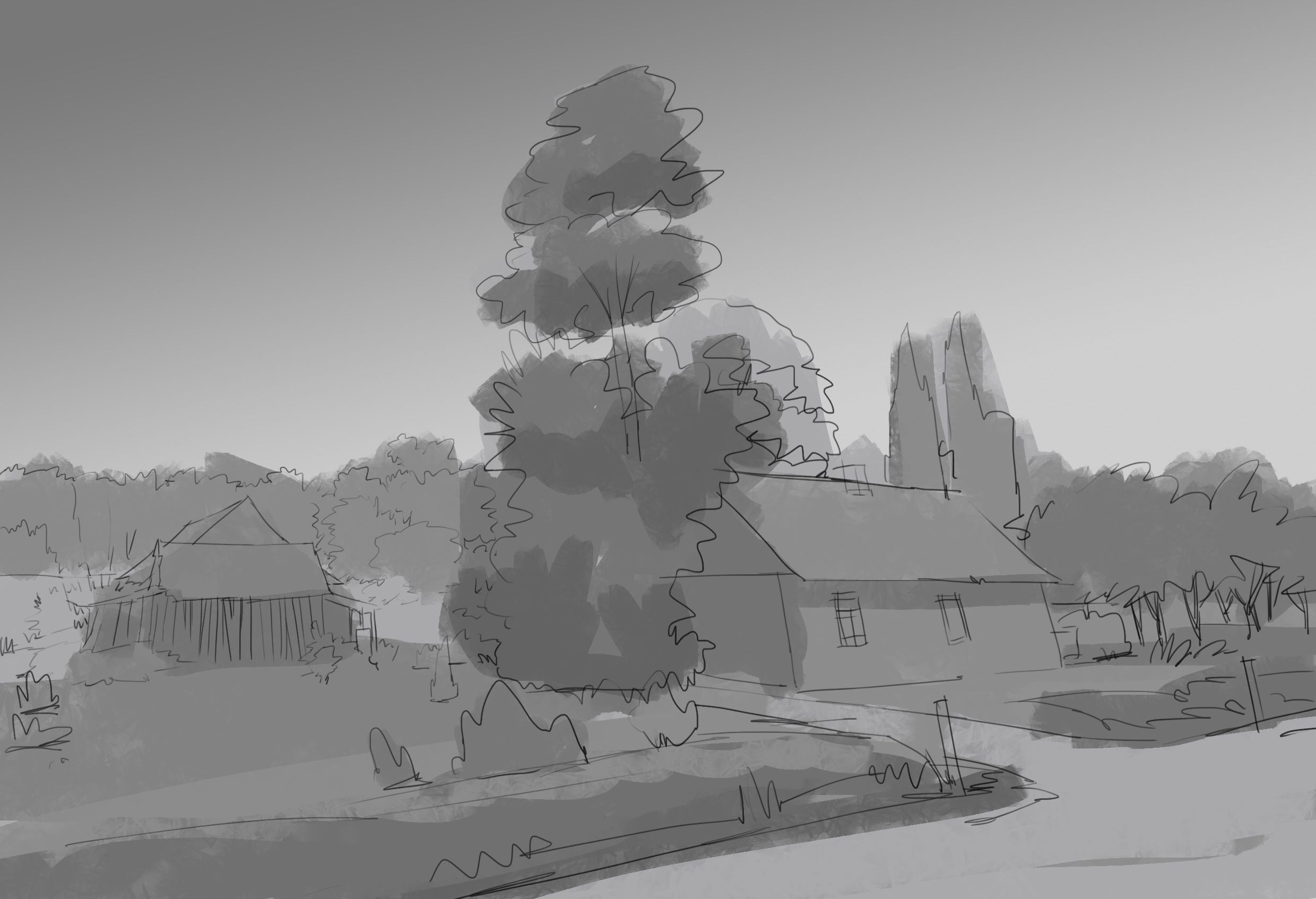 I then use the yellow colour as my basic colour. Whereever there is white colour in the picture it has to be turned yellow. I start with the process of forming the clouds by finding a suitable location for the composition of the cloud. It has to be an evening cloud. For the colour of the trees I will mix the green with the brown to get the right mood for this painting. To obtain the colour of the grass I will adopt more orange colour as the reflection from the sun to improve on the evening mood.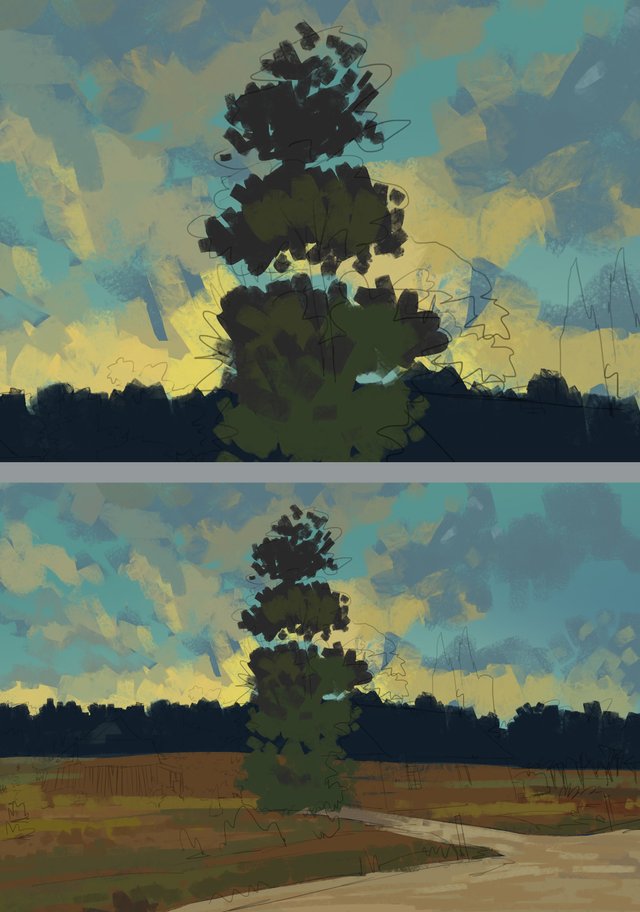 Then I will pay attention to the shape and basic colour of the house. Here I use brown, orange and some gray midnight blue to guide me on the dark areas.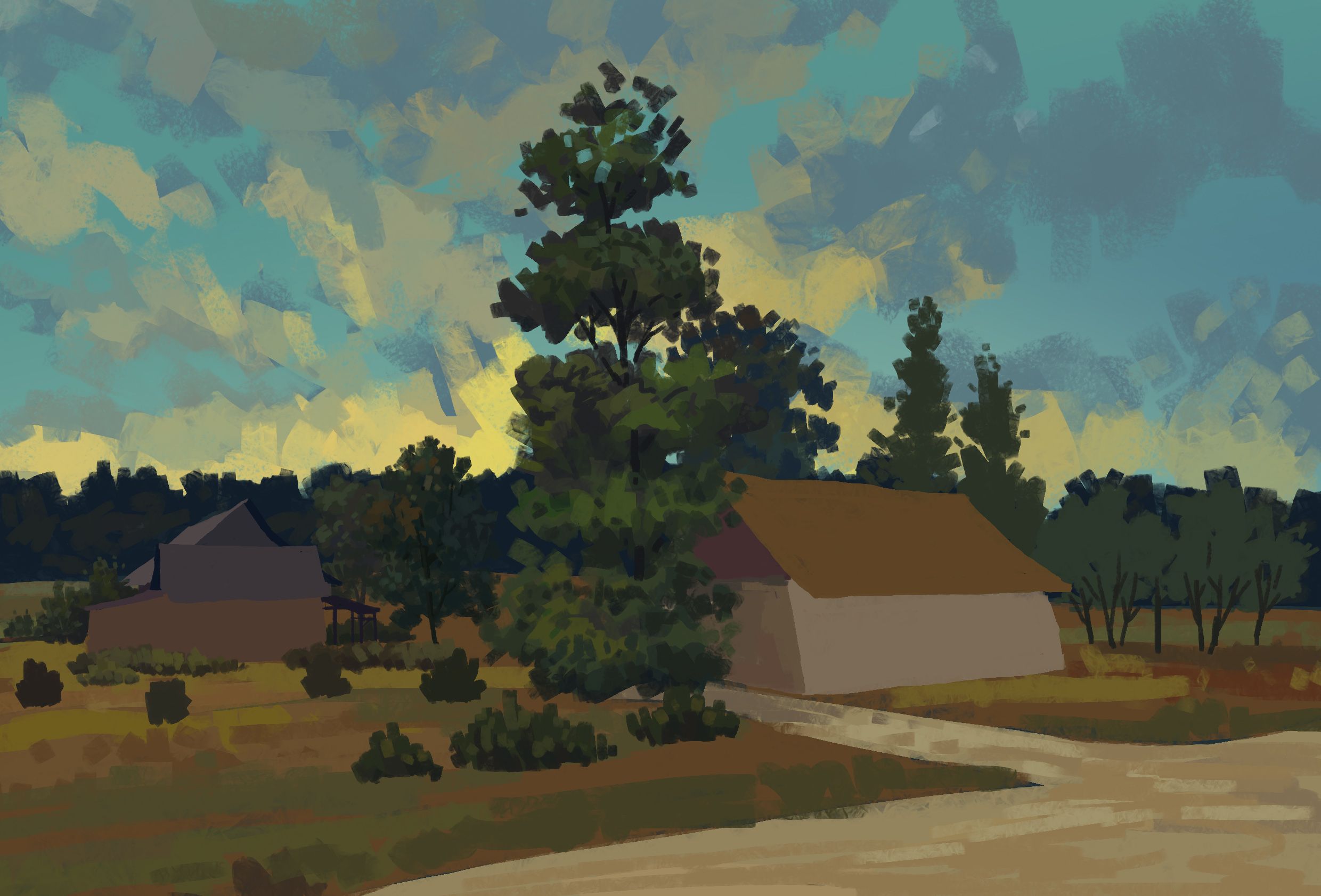 The detailing process on the house that I just included is to incorporate texture on each object. The spread of brush has to be spontaneous to get the effect of a brush.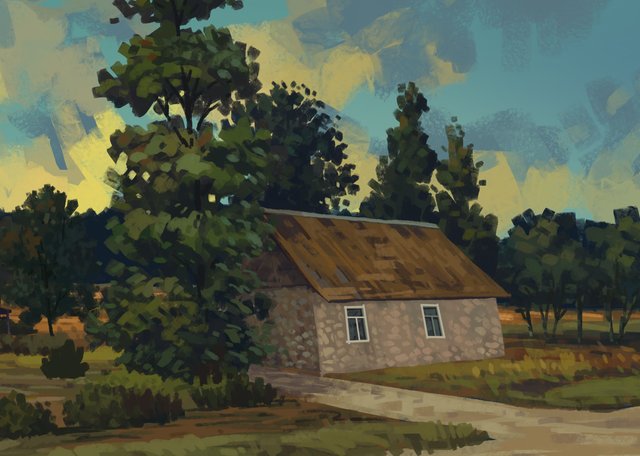 You then improve on the parts by including detailed process on the entire painting. Include shadow by using base colour midnight gray so that you can get a blend with the entire shadow from the picture as a whole.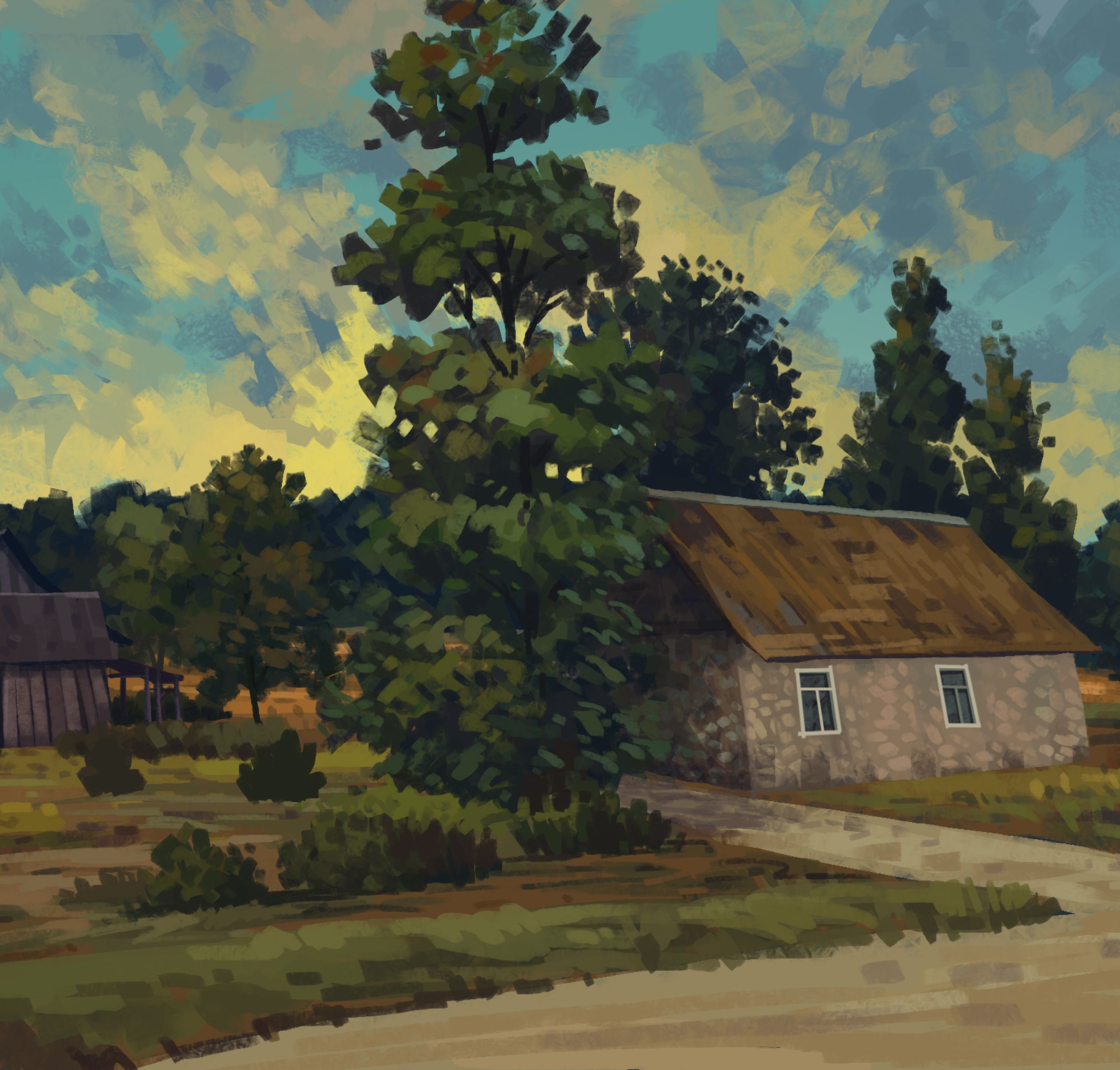 Now we move on the final stage where I will add additional element such as the burning of rubbish to liven the spirit of the evening in this area. Presto, here we have a completed piece.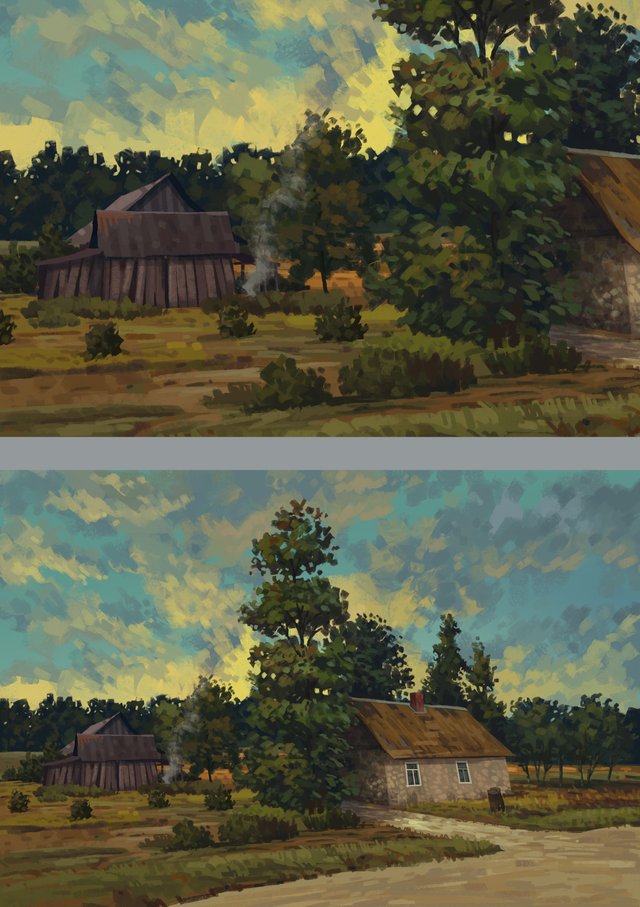 ---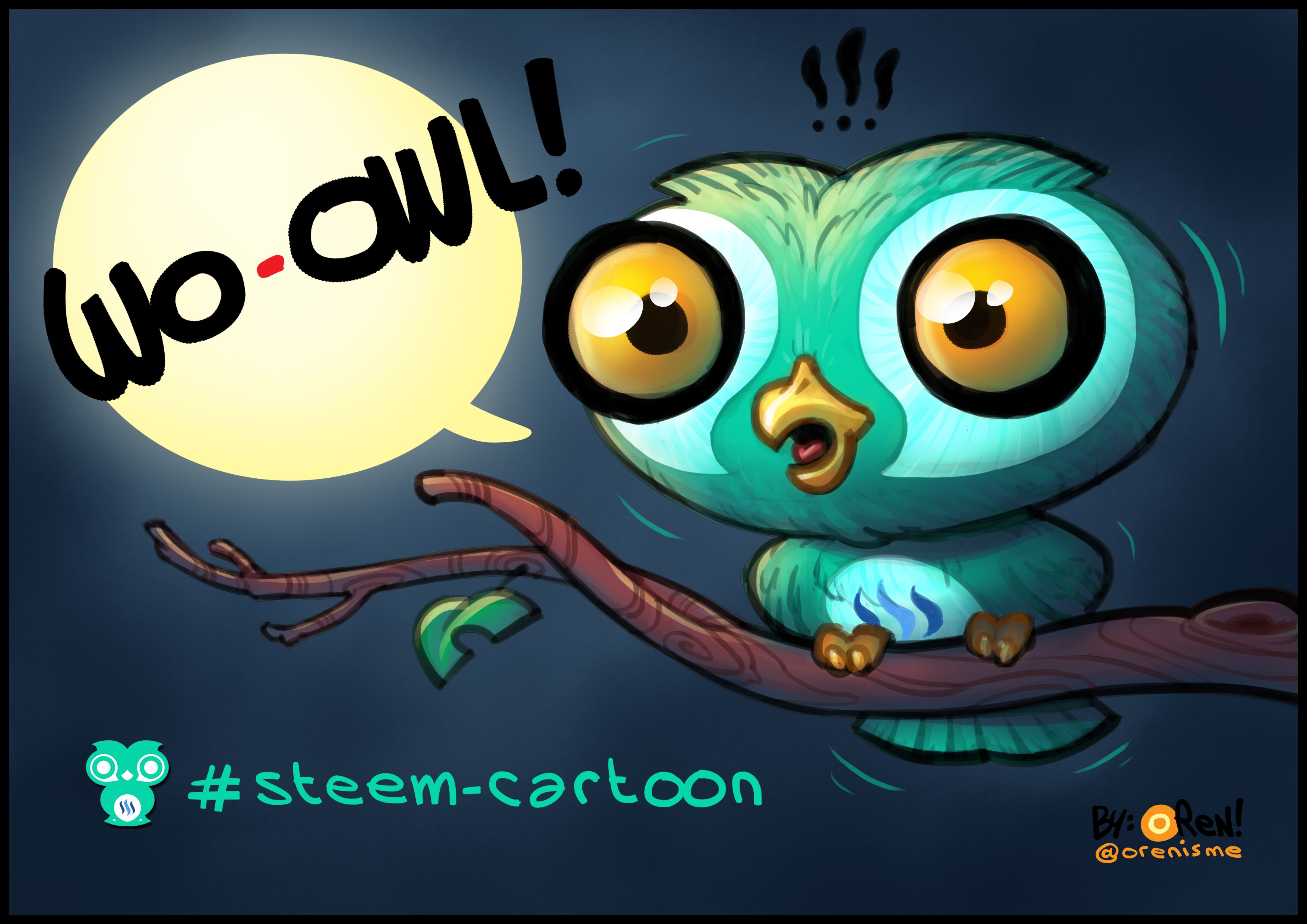 credit to @zomagic