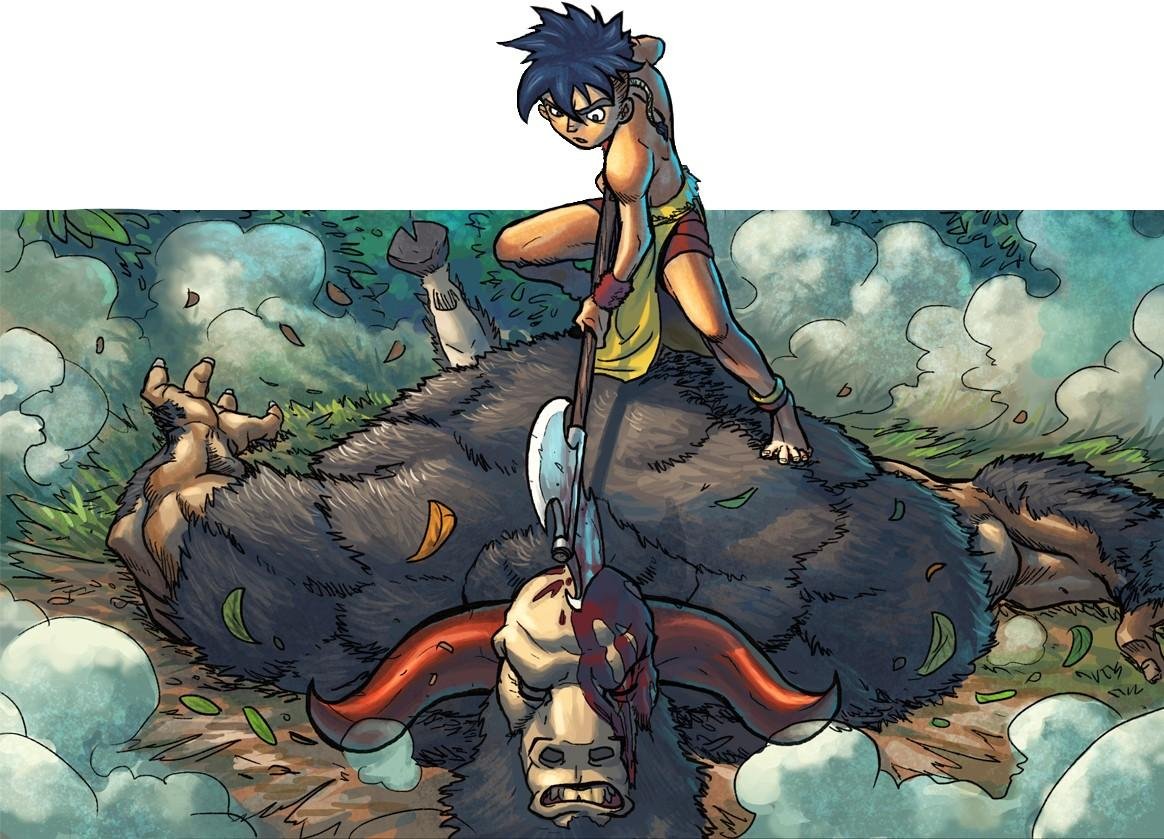 On the Story Board
---
To any artist like myself the most difficult part in my job is telling a captivating story. Finding a storyline that will make my readers flip the pages. Our story is not told in a single page and our job does not end with the creation and detailing of the character.
Let me show you how a short story goes on the storyboard. Like all story, there is the introduction. Here the hero is going through his routine with his sidekick. We detail the focus into the activity to give more dynamics to the story telling. Its like a small story within the main story.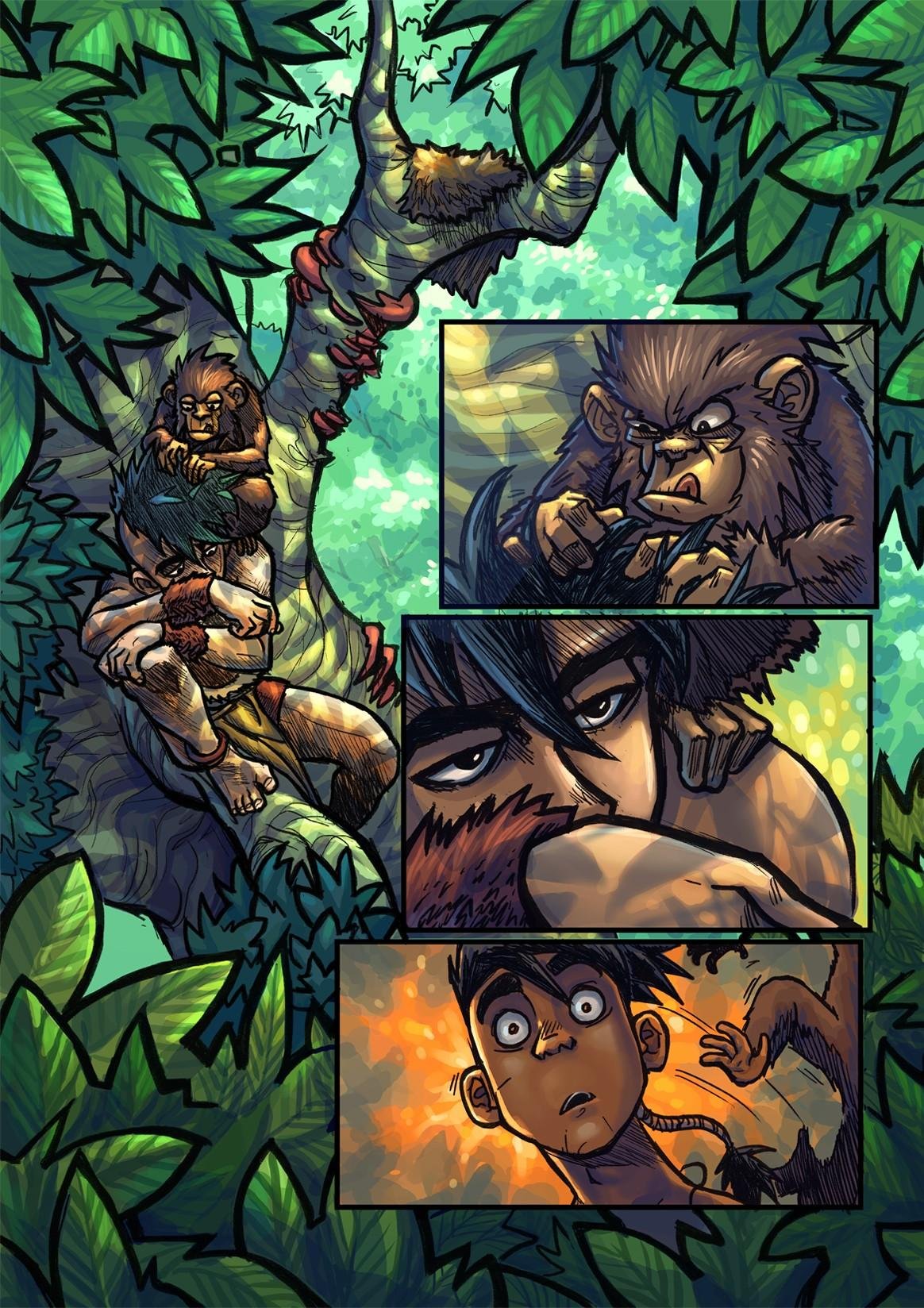 Just like how films would slow down certain shots, we capture the same dramatic effect of having stills in series of shots. It is more effective to present a moment of suspence in the particular drawing. As he slowly draws the leaves apart, the background suddenly becomes the focus. The foreground has become dimmed. The focus does not have to get a big visual. It is always effective to present a focal point through a small frame.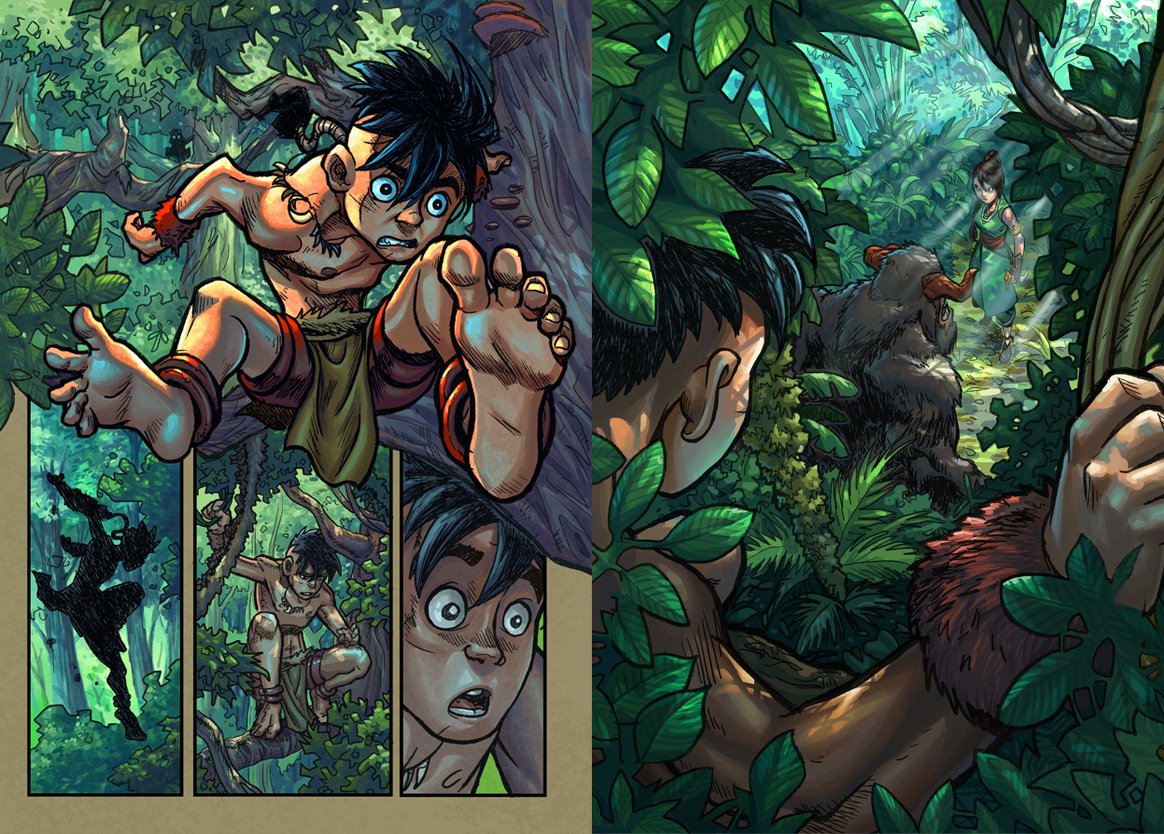 A story is always effectice when there is an epic battle or when there is a twist of romance, suspense or thriller. In this story board there is an opportunity to expand on the romance. This is a very conventional storyline. Its also a very effective one.
Every artist have their form of story telling. I like my hero to have flaws. To be vulnerable. One that we can relate to. A superhero that is too perfect can be too distant for any reader to relate to. I prefer to keep my fantasy grounded on reality.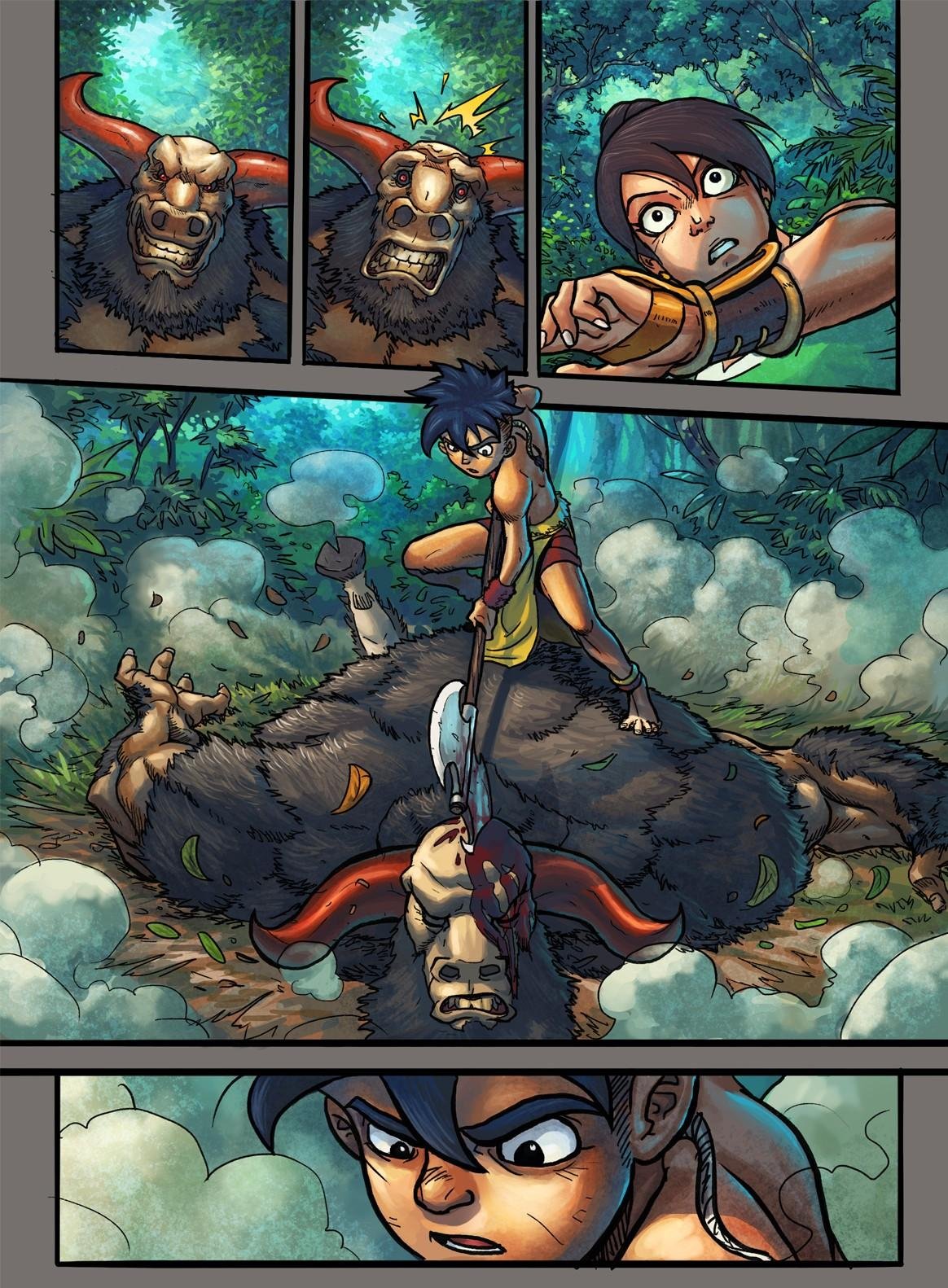 Here is the step by step process where we do further detailing whereby more elements are added and it gives a vibe of realism. It must look and feel like you can reach out and hold the leaves. Hence my detailing sometimes does not stop because in reality there are so many elements to include. For instance in this piece the ray of sunlight is an element that gives a touch of realism.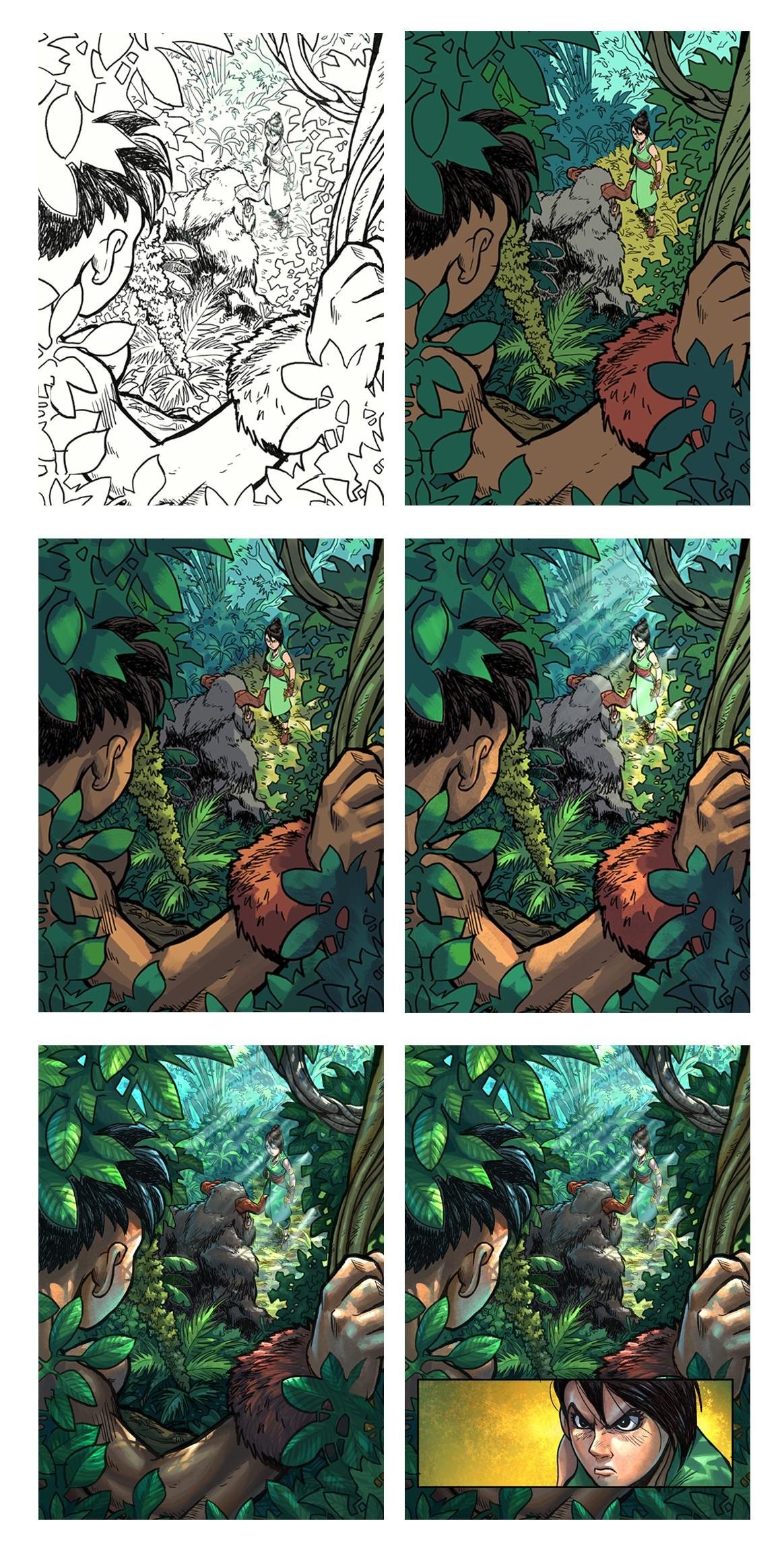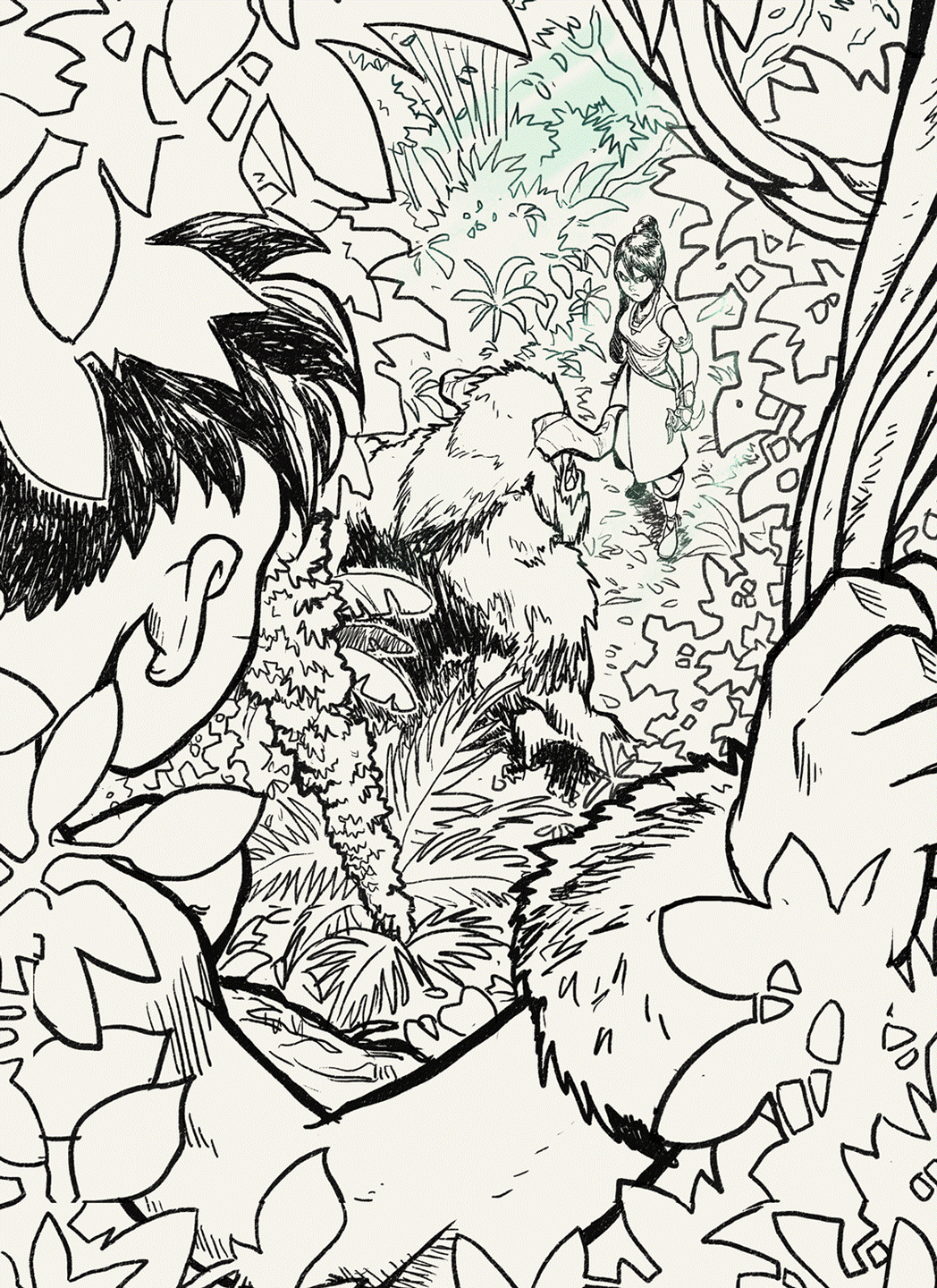 ---
This is an actual piece of work that I was involved in. I believe that in all good comic strips there is an art of telling a story. The art of distracting and the art to compel focus.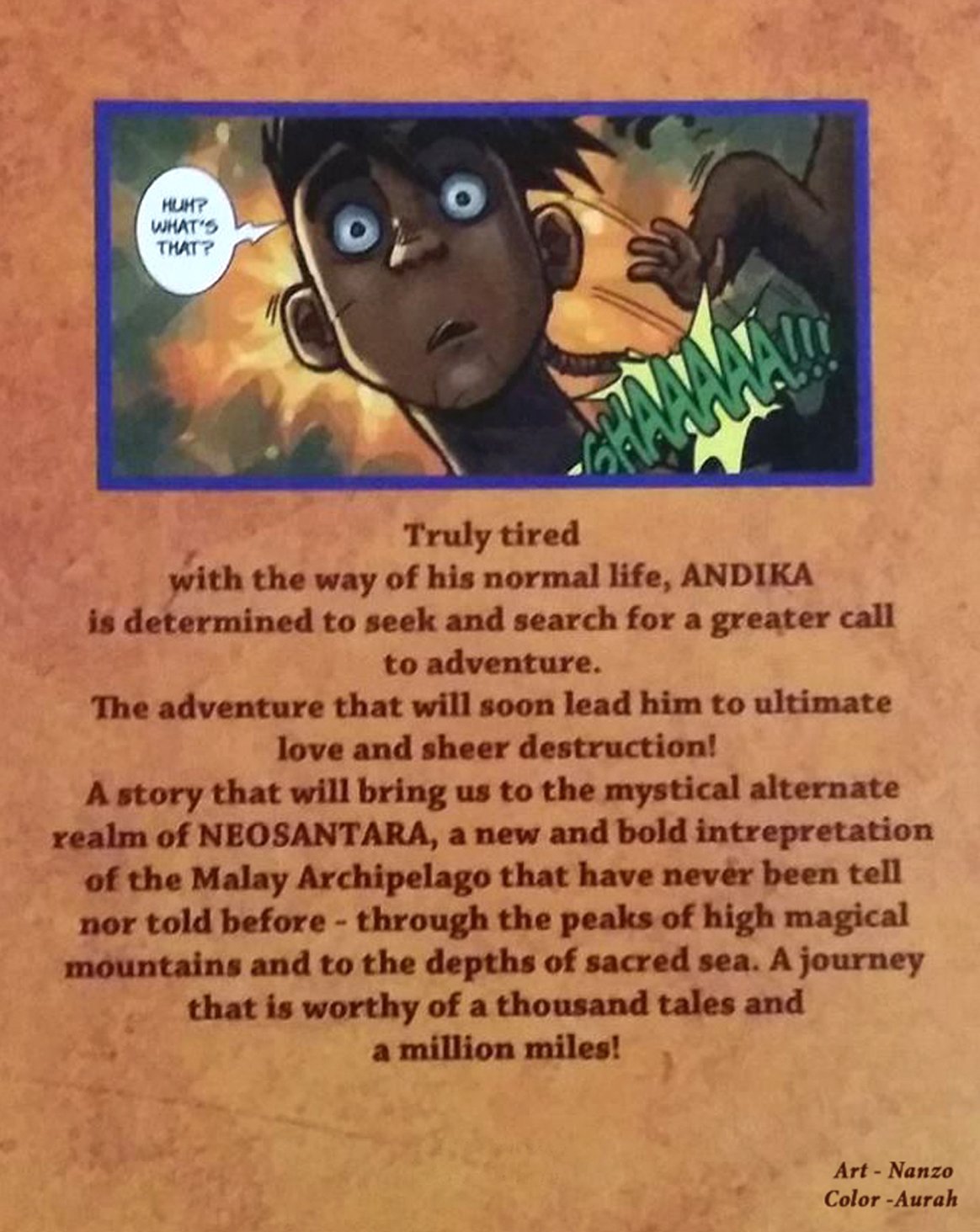 After it has all ended it is time for the canvas to weave its magic. Our job is done.