Do you know this lizard?
Hello there! @ruth-girl wants you to meet someone:
---
A cute spiky lizard is here to wish you a happy Sunday!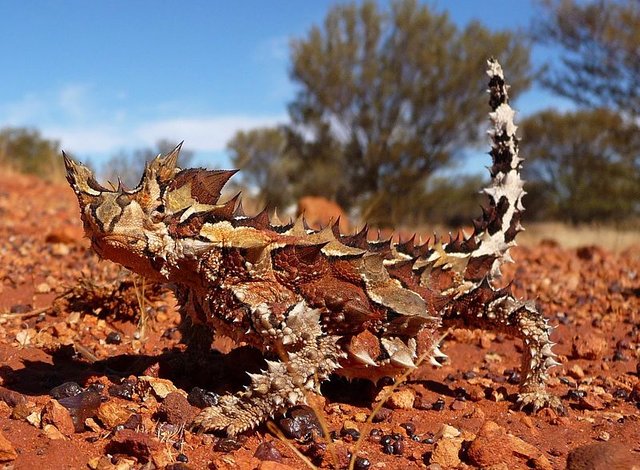 Credits: Christopher Watson, through commons.wikimedia.org, CC BY-SA 3.0 license
Say hello to the Mountain Devil (or thorny devil, thorny lizard, thorny dragon), a Moloch Horridus species of the Moloch genus.
This cute creature can live up to 20 years and reaches up to 20 centimeters in length. It lives in Australia and changes colors depending on the weather (pale shades for warm weather and darker for cold).
For more visit wikipedia's site.
Check it out, isn't it adorable?
---
Thank you for stopping by! Don't forget to join us in our steemSTEM server on Discord!