Why do we sleep, know psychological reasons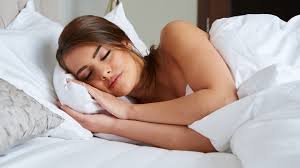 Regularly, sleeping is just a natural process. Whether we are watching a poster or reading a book carefully, the more we focus on it, the less likely it is to be. Because sleep is encircling at that time, so we mostly fall asleep every night because sleep is coming to itself. And we can not even say how it comes?
Even many neuroscientists have not even been able to understand the system so that how do we go to sleep suddenly from the stage of our brain awareness? But research suggests that this is not a sudden occurrence but instead it is a very slow occurrence.
A recent study has shown that when we switch off the light of our room and go to bed and close our eyes, then slowly the alpha waves begin to emit from our brain. Which usually leads us to sleep. In this period, our brain gradually gets separated from the external world. Then, after going through some important steps, we get into a state of deep sleep.
In phase 1 the waves of the brain become slower, which is theta-band activity. But still alpha activity is taking place. During phase 1 only 10 percent of the people say that they are asleep.
Think about what happens when you are bored while watching a movie. You do not remember anything completely and you keep on going in the lag of sleep for a little while.
During that time you feel that you are awake, but in fact you are on a different path in a world of dreams.
After this, our brain goes into step 2, which is called a "non-REM" movement and in the beginning we started
sleeping suddenly.
However, some scientists say that during this time, the eye suddenly opens. After this we enter the steps 3 and 4, which goes to the slow wave sleep, and during this stage we end up in the REM sleep phase. This is the stage in which we dream. 90 percent of people say that they experience sleep only in stage 3 and 4.