Introduction To Status Platform- The First Hybrid App On Blockchain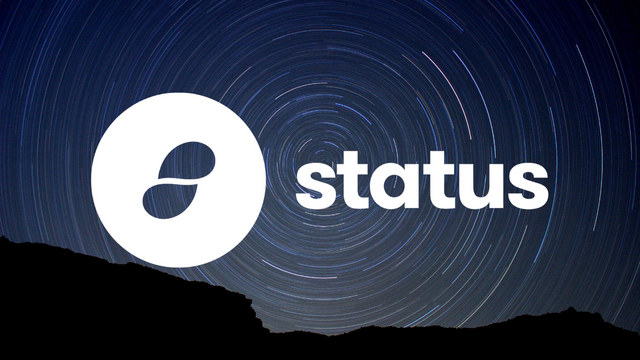 When you join any social network like Facebook, Instagram, Twitter, YouTube, Wechat, etc then you become a product for them and the time when you come online then you are under surveillance of that company they collect your data and sell them to other companies or forcefully show you ads. If you don't know then let me tell you that your data is precious like money and it represents virtual of you. Reference article These giant tech companies are earning huge money from the data you are generating every day, but they are not sharing the earrings with you. But what if I tell you that there is an alternative of these legacies social networks (Social networks that use your data to earn)?
So in the article, we will discuss the Status network, which is a socio-economic network (Social networks that care for user data by giving incentives to all users) alternative to legacies social networks.

What is Status Network?
The Status network is a hybrid chatting app and a web 3.0 browser which created on the Ethereum blockchain that gives incentives to users and allows users to decentralized Browsing, encrypted messaging, smart contract sending, crypto storing, Dapps (decentralized application) running, P2P payment, etc.
Why Status Network Created On Ethereum?
We all know Ethereum is a most popular smart contract platform and the backbone of web3, Ethereum holds enormous network and community base, Ethereum is a public chain which has all important to tool to create a new version of the internet.
What are the key benefits of Status network?
When you get involved in the Status network, then you automatically get the following benefits.
1.Liberty: Before you join any traditional social media you can check their code of conduct or policy then you might get to know that we restrict to do some actions but the Status network gives us full freedom that aims to maximize social, political, and economic freedoms.
2.Censorship Resistance: Status network will never keep you under surveillance and will not stop you to share anything as it gives freedom to share because this is a platform of information.
3. Security: In the matter of security then all the users of the platform will get 100 security because of state-of-the-art technologies and research new security methods and technologies.
4.Privacy: We people are moving to blockchain technology because we love our privacy and they create the status platform on the Ethereum blockchain which gives guaranteed privacy.
5.Transparency: This is important that a system should transparent to all of its users because it is their right to know everything and the Status network give them the power of transparency.
6.Openness: The software created by the Status network is free-for-all users with open source licenses so can anybody can use, share, and modify.
7.Decentralization: Not only the Status network but also the Status app fully decentralized because decentralization help to grow the faith of people over a network.
8.Inclusivity: The Status network believes in the Inclusivity so can everybody will get involved to improve the Status networker.
9.Continuance: Because of incentivized software in the Status platform it will help to grow the platform without the stewardship of a single entity or community.
10.Resourcefulness: Status network perseveringly ingenious. as it develops and has prepared access to capital, so its commitment to token holders to battle administration and wasteful aspects inside the association. This implies tackling issues in the best manner conceivable at lower financial expenses.
How take your first step toward Status network?
To take your first step towards the Status network you have to download the status app from the links below in the article and create your account within a minute if you want to know more how to use the Static app then you may follow me because in future I will publish an article regarding the Status network app.
Conclusion:
The conclusion part is my opinion where I thought the Status network is just not a wallet this contains all the important decentralization applications access point, you need not install various dapps all you need one app is the Status app.
For more information, please visit the following links:
Website, White paper, Status chat, Discord, Facebook, Twitter, YouTube, Reddit
Download Status network app from links below:
App Store-Click here
PlayStore-Click here
Apk download-Click here
Risk warning!!: All the information above are not financial advice and neither legal nor illegal advice all are my opinion and this article is of your knowledge Before. investment do your own research because nobody will responsible for your profit or loss
Author's details:
Name- Jitendra Naik
Email- [email protected]