South Korea shoots out the lights and breaks through the ceiling.
This week we have seen some more record growth but the action from Asia and mostly from South Korea is astounding.
This time around Asia has left the Americas behind like they were parked.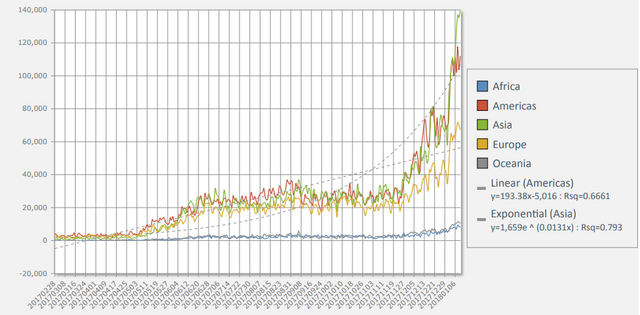 As can be seen from this graph the traffic is mostly coming from Eastern Asia.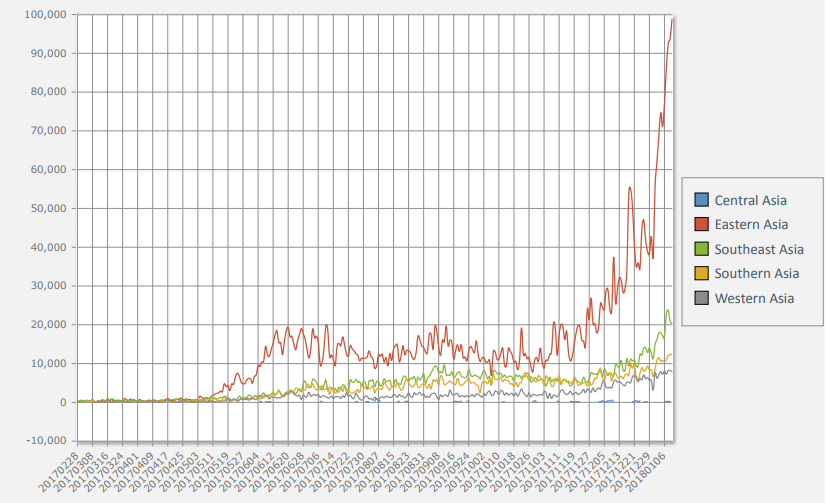 Graphically It looks like this.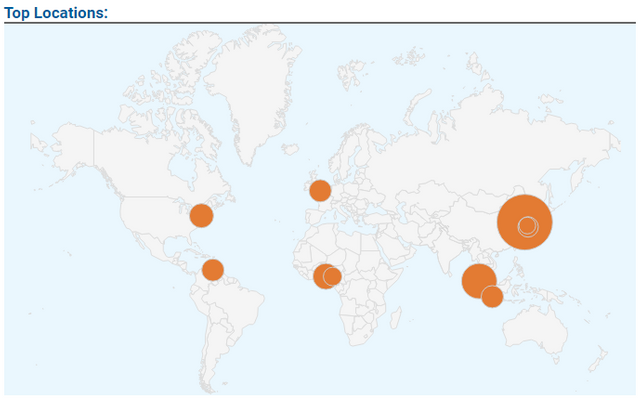 Zooming in we can delve deeper into the cities in the Eastern Asia region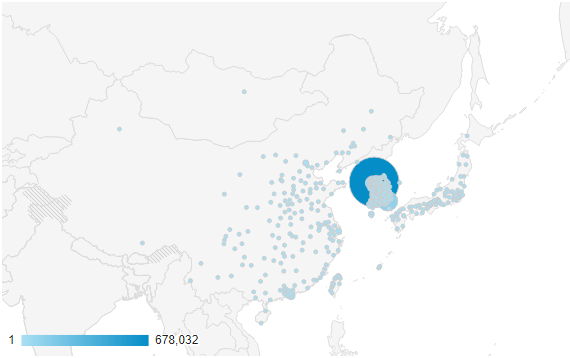 Zooming into South Korea we can see how the traffic is distributed but city.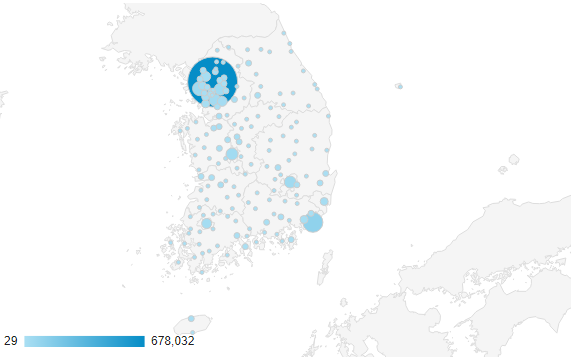 Overall the usage is just booming, we have broken through the 300 000 level and are now flirting 350 000 baseline.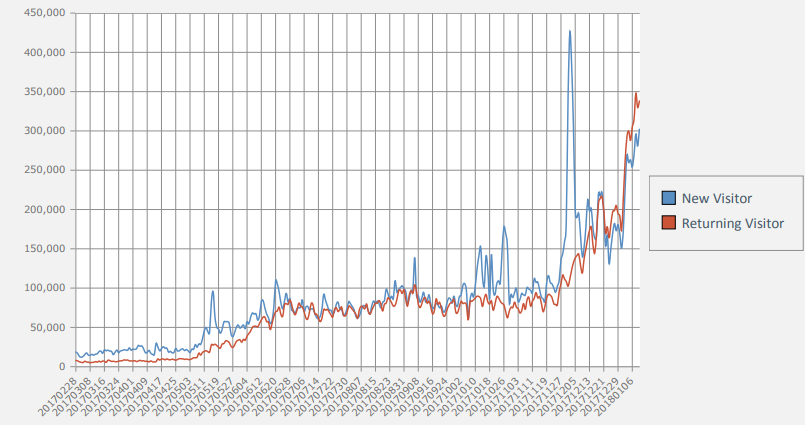 Over the entire history of steemit it looks as follows but the latest spike hasn't registered on the graph at rank2traffic.com.

So the Alexa rank is responding as well.