Has the reward pool stabilised and how have payouts on posts been progressing since Hardfork 19?
I have extracted data since the 1st of June to look at the effects of HF 19 on the daily payouts. The data for these graphs is from steemdata.com by @furion
---
Total Payouts (Posts and Comments)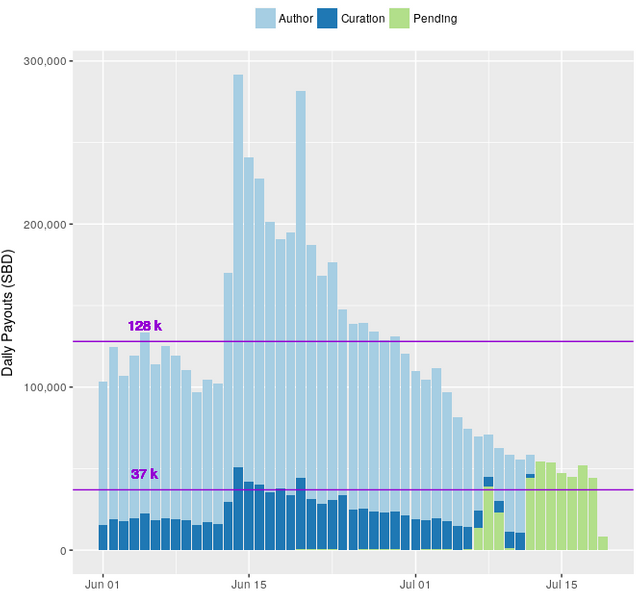 The Horizontal Lines are a range between which we would expect daily payouts to be, assuming a fairly stable voting pattern. Payouts will deviate outside this range depending on the daily R Shares. Clearly there was a huge increase in the votes, voting power and R Shares following the June 20th Hardfork.
The above graph can be broken down into two components; Posts and Comments on Posts.
Posts (Ex Comments)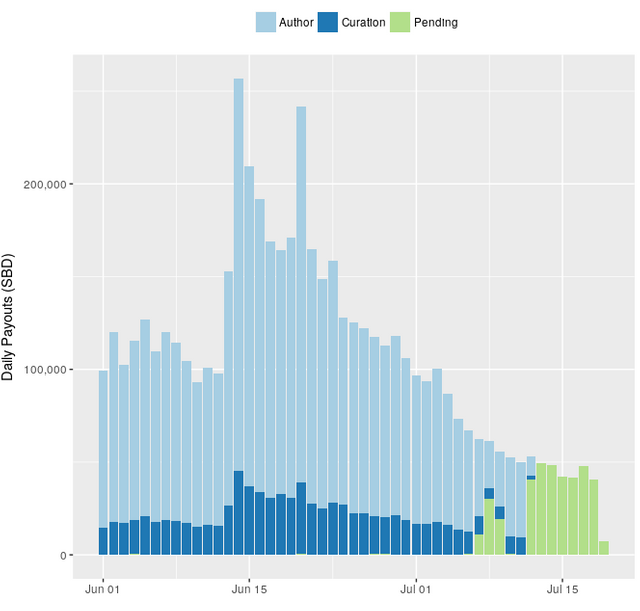 Comments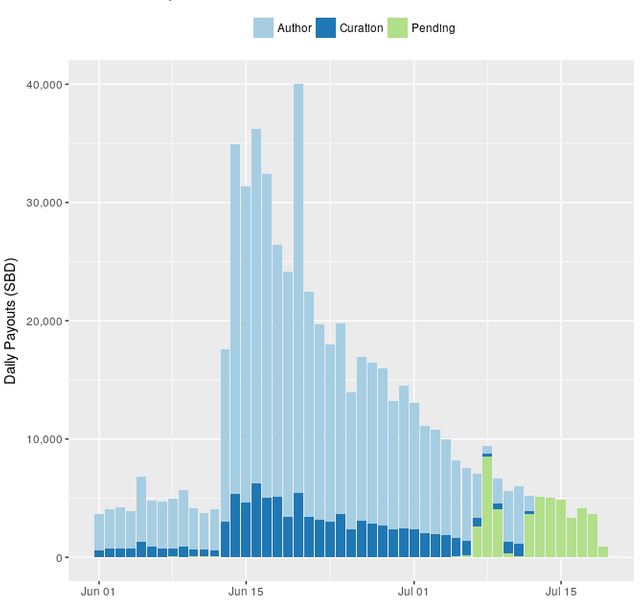 Daily Steem Creation
According to steemd.com the current supply of Steem is around 250m, and at a 9.5% inflation rate this implies around 62k new Steem a day is produced. 75% of this goes to post rewards (Comments, Authors and Curators), i.e. around 46k Steem a day is the daily fund for post rewards.
Payouts
Since the beginning of June the price of Steem has ranged from 0.80 cents all the way up to 2.80. These prices and the 46k daily Steem for the reward fund would suggest that the daily payouts should be somewhere in the range of $37k to $128k.
The two key drivers of how much is paid out each day are The Steem Price and the Daily RShares. HF 19 happened on the 20th of June. This led to an increase in the final daily payouts for up to a week before the HF. Since then we have been in a period of rebalancing but also the Steem Price has dropped, both contributing to the drop in daily rewards that we have seen in recent weeks but it looks like we are now getting to a more stable and sustainable point in terms of daily payouts.
I have noticed in the last few days that pending payouts are not dropping as much as they have been in the last couple of weeks. This suggests that the reward pool is stabilising
---
Thank you for reading this. I write on Steemit about Blockchain, Cryptocurrency, Travel and lots of random topics.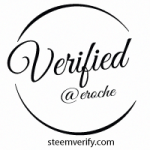 ---