State of The DApps Game Review: Etheremon - capture, train, evolve and trade Etheremons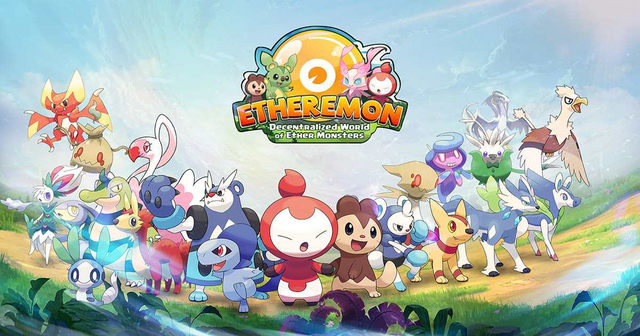 What is Etheremon?
Etheremon is a decentralized application built on the Ethereum network. Etheremon creates a world of Monsters (or Mons) where you can capture, train, transform, and trade them with others. Compared to the other Games in this category, the Etheremon
page
in the State of The DApps seems to be very well organized and people gave great feedbacks. I can see that it has a license and the team so called "Nakasatoshi" are constantly giving updates on the game.
Let's first visit their website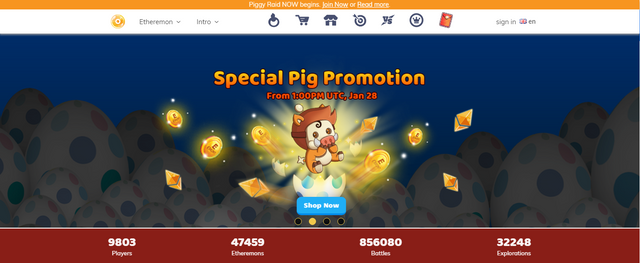 The website has an amazing UX and UI, I love this amazing great work by the team. The only thing I do not like is the speed of the website seems to be a little slow. But there are all information included and it has many great clicks to action buttons for buying your next Mon in the shopping, there are promotions and also a chance for getting some free Mons. I am in love with this side of the website.
Also, it is specified how many players are playing the game, how many battles are created and how many mons are there.
Let click play Now the Game.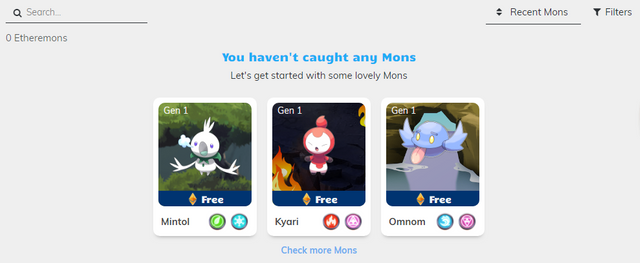 Automatically the page is forwarding into this page where it is pushing you to start collecting your Mons for free. there are three Mons that they offer for free to a person, but as I can predict there should be a sign up for the account and continuing collecting the Mons. After that training them, envolving and trading with other people.
This is one of the Free Mons that Etheremon is providing right now - when you click for more details see how beautiful they present the Mon: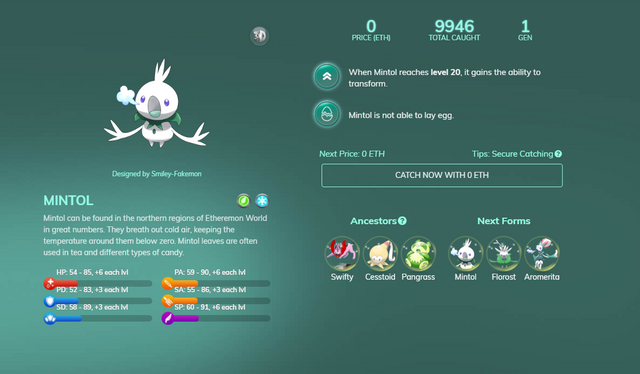 With full specifications , with its name and how the Mon looks like, also shows for how much Ethereum you can catch your new Mon. But for catching it you need to be signed in so you have to have an account.
You can sign in in a secure way with metamask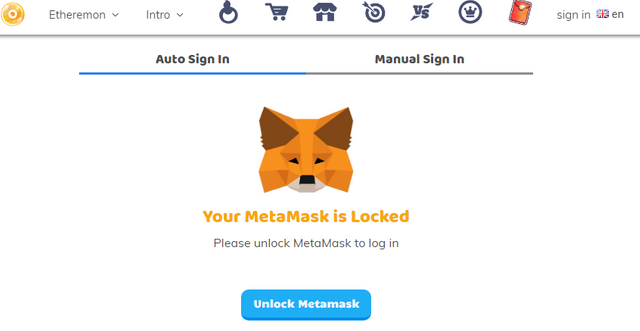 So lets catch Mons now, since it is very easy to register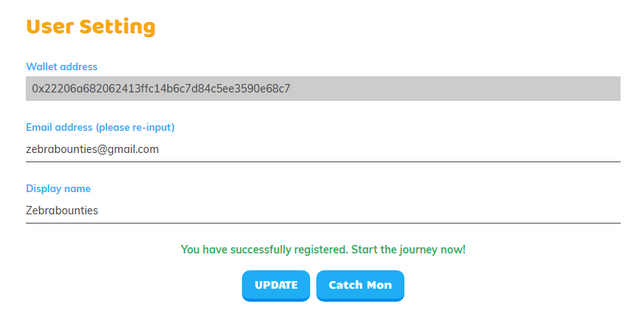 I also gave a name to my Mon , when I will reach level 20 it will have a chance to be transformed. My Mon is named Zogi.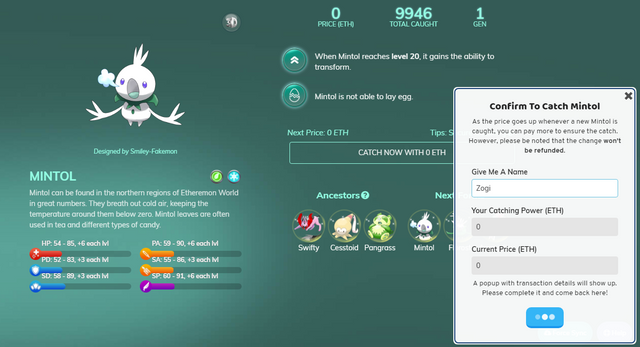 You send etherem to finish the transaction with the help of MetaMask!
Conclusion
I am in love with the game how professional they did everything since the first step to the last one until I got my Zogi for free , now time to time I will have a look on the game to see how the Zogi has to be transformed and when it will be ready to be traded or I will send to the battle.
I am suggesting to everyone if you want to see a professional game that uses the blockchain system (Ethereum) for the transactions in the mos secure way with the MetaMask go and claim your free Mons and enjoy your game!
What is State of the DApps
State of the DApps is a not-for-profit curated directory of Decentralized Applications, also called DApps, which run on various several blockchains. State of the DApps was initially created to categorize and showcase developed projects built on the Ethereum Blockchain, but more recently we have added support for EOS, POA and Steem as well.
Why I am Reviewing this Game?
I make the review of the Games in the Gaming Category of
State of The DApps
and in the cooperation with
@oracle-d
you may have a look on your
next task
for the Gaming review.
My previous Reviews
Infect the World Game Review
Medium post about Infect the World Game - Read here
Twitter tweet about Infect the World - Read here
My next Review for game will be: Axie Infinity
All images used in this gaming review are taken by me personally ( screenshot)