Decentraland - A virtual world owned by its users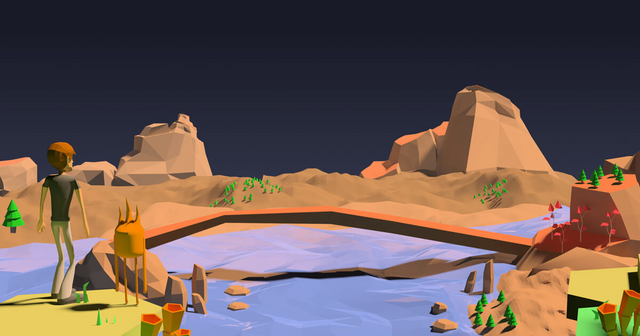 Source of the Image
What is Decentraland?
A virtual world that runs on open standards. Decentraland is a virtual reality platform powered by the Ethereum blockchain. Users can create, experience, and monetize content and applications.
Source
Introduction
If you have been actively involved in blockchain projects and have been following them, I am sure that Decantraland was one of the dapps that at least you saw their marketing somewhere, in the social media more specifically on Facebook. Based on my experience with the dapps as Facebook algorithms know, I have been seeing the sponsored ads of Decentraland on Facebook a lot. But I never had a chance to have a look at this project, what is it all about and how it functions.
When you first have a look on the website it looks very professional, at you need to have a strong pc because of very hard items that they have used while building the website.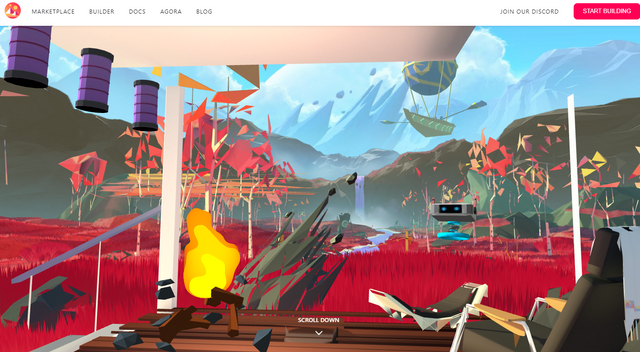 https://decentraland.org/?utm_source=StateOfTheDApps
And it is almost impossible to understand what is this dapp all about in the first minute. It needs more time to get to know about this project. So let me tell shortly that this project is mostly for people that are creators, with coding and illustrations to create their own buildings, so while the others explore and they earn money.

The whole project is owned by the community, so people create their buildings and own stakes in this virtual world. The name Decentraland comes from a land which is decentralized it does not have control, it is ruled by the community. Creators can start building with the help of the given tutorials and support from other community members.
Decentraland's world is built around MANA, a blockchain-based token used for trading goods and services provided by users.



https://decentraland.org/?utm_source=StateOfTheDApps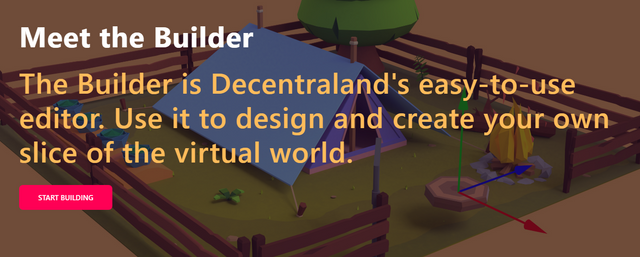 Latest news from Decentraland
Projects that have success with the blockchain and their coin are the ones who continually give news and share their plans for the future, so it proofs that they are constantly working to make their dapp better. The same case is with Decetraland too. Their blog is very active, they share so many news about the project a lot.
You can have a look at their blog for more news that they do share. The last one was on 29th April about the 6.0 version of SDK beta;
We're proud to unveil Decentraland's SDK version 6.0, the latest beta release of the tools you need to build scenes for Decentraland. This release comes with a lot of exciting new features, including larger 16m x 16m parcels. We've also introduced more robust support for animations, audio, textures, and many optimizations that will help your scenes (and the Decentraland platform) scale better.
Source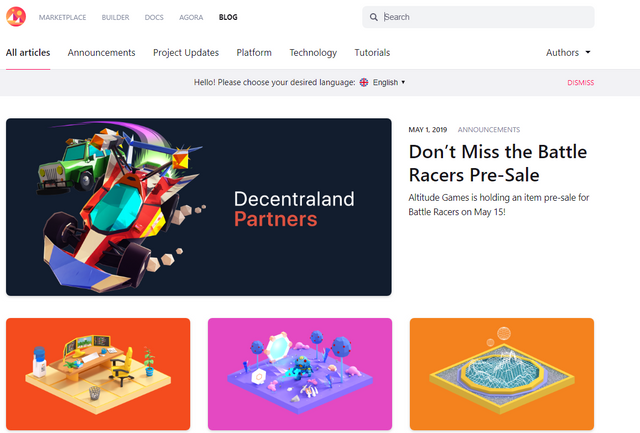 Decentraland Market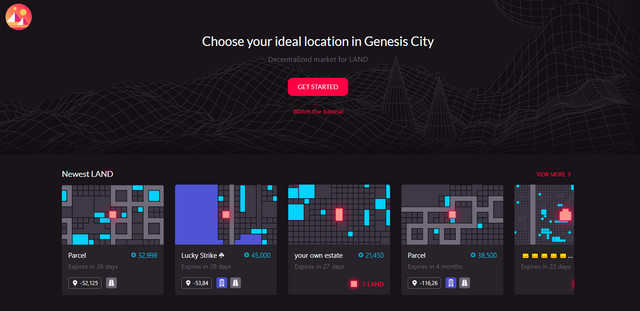 This is the power of blockchain, even games and different dapps can be created on the blockchain. I am amazed how beautifully Decentraland is designed and what is the purpose of it. There is a marketplace where people can buy sell their own lands , or they can buy a piece of land and can start creating their own larger one.
Decentraland token - MANA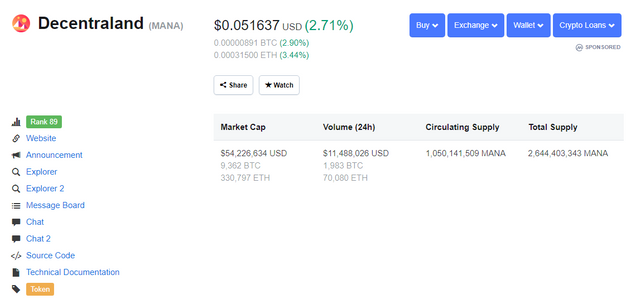 https://coinmarketcap.com/currencies/decentraland/
What is State of the DApps?
State of the DApps is a not-for-profit curated directory of Decentralized Applications, also called DApps, which run on various several blockchains. State of the DApps was initially created to categorize and showcase developed projects built on the Ethereum Blockchain, but more recently we have added support for EOS, POA, and Steem as well.
For more decentralized applications check the website - https://www.stateofthedapps.com