Kyber Network: Enabling Token Swap Everywhere. (Featured DApp Review)
Hello everyone, how are y'all doing today. Today I'll be introducing you all to a Featured Decentralized App (DApp) and we'll talked a look at Kyber Network thanks for reading.
Kyber, allows you to swap or exchange your cryptocurrencies from anywhere in the world. Most centralized exchanges have received a lot of criticisms for lack of a good security and the amount of time it takes for an exchange to happen. But with Kyber beign a Decentralized exchange, it makes your transactions secure and it doesn't take a long period of time before your exchange occurs at a minimal cost.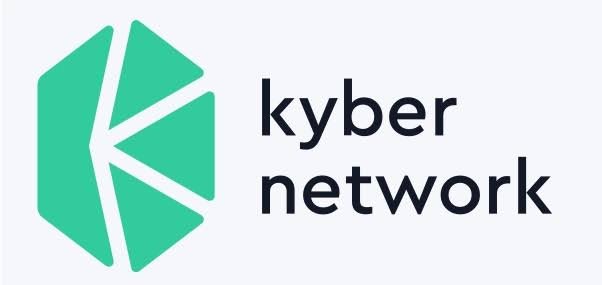 Kyber Network
How Does the Kyber Network Work?
We should by all know by now that Kyber Network is used for the exchange of cryptocurrencies. But it can all be used for cryptocurrency transfer from one person to another. And the one of the unique qualities of this exchange is that Person A doesn't need to have the same cryptocurrency as Person B before the exchange can occur.
All transactions on the Kyber Network takes place on the Ethereum block chain.
The Kyber Network Token KNC
KNC is a token that is used to run the Kyber Network Reserves. It is also given as a reward to users who help facilitate the growth of the platform either by referring other people or by making constant exchanges on the platform.
Currencies Supported On the Kyber Network
Some of the currencies supported on the platform are:
OMG
KNC
EOS
POWR
MANA
BIX
CTD
MCO
PAX
The Kyber Network Team
The Kyber Network was created by the trio of Loi Luu, Yaron Velner, and Victor Tran.

In August 2017 they were able to launch the Kyber Network testnet beta and the launched the mainnet in the first four months of 2018.
How To Use Kyber Network
The first thing you need to do is to go to the Kyber Network website here or you can go to the sign up page directly with by clicking here. When you get to the page, you'll click on the Register Now icon and you'll be directed to a page where you'll give the necessary details that will be needed for you to open the account. Then a message telling you to confirm your email address will be seen as in the picture below.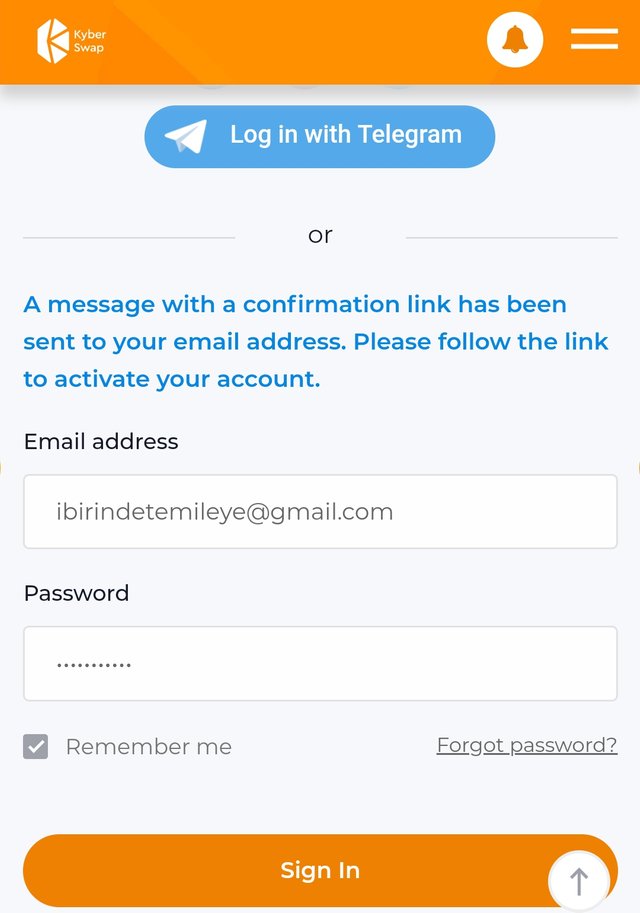 After confirming your email address, you can begin to make your transactions. You can swap your token to KNC and you can also make transfers to other wallet addresses.
Things That are Good about Kyber Network
The receiver and tranferer don't need to have the same tokens for exchange to occur.
Things That are not Good About Kyber Network
Bitcoin which isn't exchanged on this platform.
CONCLUSION
Kyber has releived the stress for you by converting your cryptocurrencies for u during transfers. So, register and start using it NOW!!!
RATING 4/5