LocalEthereum: Buy and Sell ETH With The Peer-to-Peer Ethereum Market Place (Second Featured DApp Review)
Hello guys, hope we all are still enjoying ourselves on this platform. I will be reviewing another Featured Decentralized App (DApp) an I'll be introducing you all to LocalEthereum. Thanks for reading.
LocalEthereum is an individual-to-individual marketplace which is similar to LocalBitcoins, where people can purchase or sell Ethereum without needing a centralized exchange. Unlike LocalBitcoins moreover, it allows for more bulky features, and a much more doper user interface for crypto traders. Their smart contract is based on escrow which allows users to exchange goods in a secure and affordable manner. The sellers place their crypto coins in the escrow contract, which are then locked until the trade has been completed successfully. This makes room for a trustless system for trading without needing a third party.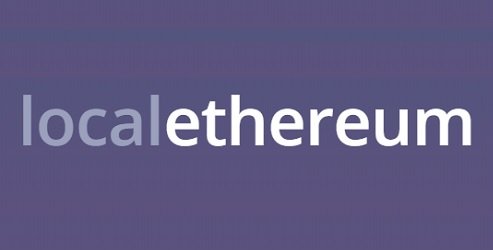 LocalEthereum
LocalEthereum was founded in November of 2017, and since then, the platform has quickly accumulated a huge customerbase amongst ETH holders who are looking for a place to exchange their coins for fiat. Since this is an individual-to-individual marketplace, there will be no need for validation processes as they will be with a centralized financial institution. That means, because you are trading with different people, and these laws do not apply in most places, but New York is a significant deviation to this rule.
LocalEthereum is located in Australia, and it allows traders from any country to participate in the exchange. Traders will not be subject to any regulations, but If you are a resident of Australia you will be charged GST. Members outside of Australia are not subject to any taxes.
From a post by Ethereum Price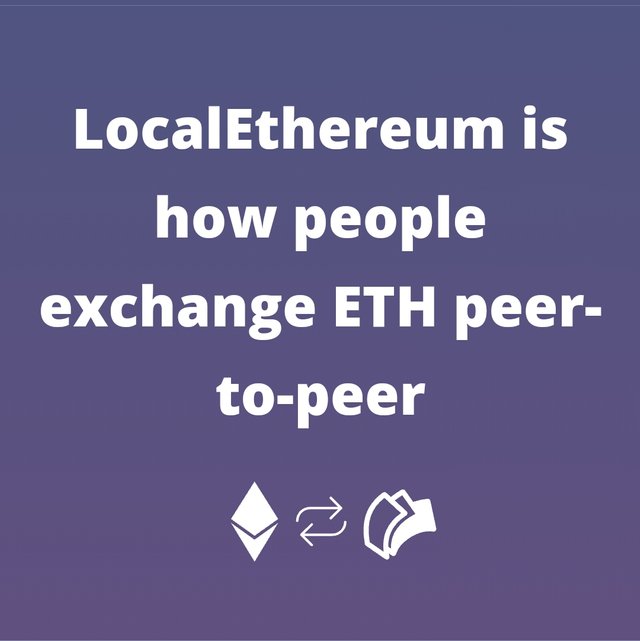 Security is important to LocalEthereum, this is because of the huge amount of security dangers that accounts on LocalBitcoins are subject to on a usual basis. Because of this, the platform allows for many different tools to assist users to secure their accounts, and it would be wise if you take advantage of them. They also call for that at least a 2 factor protocol would be used either by email verification or an app based authentication. This choice will be left up to the crypo traders.
Resources on the LocalEthereum exchange are being stored in a browser based wallet, and you will be given the opportunity to back up this wallet and to export the private key for yourself. The exchange does not actually hold your funds, which makes safer than the traditional exchange options which do not provide you with the opportunity to have your private keys.
LocalEthereum is present in all countries though, some countries might have more crypto traders than others. Also, you can trade any cryptocurrency in the world provided you find other crypto traders using it.
Payment Methods
You can use any payment methods as long as both parties agree to it. The major payment methods are:
Bank transfer.
PayPal.
Money transfer services
You can pay cash in person.
You can trade from a minimum $5 to any maximum amount other thank the transfer limit given by your payment methods.
How to Sign up
To sign up to LocalEthereum, visit the LocalEthereum website and create a new account as seen in the image below.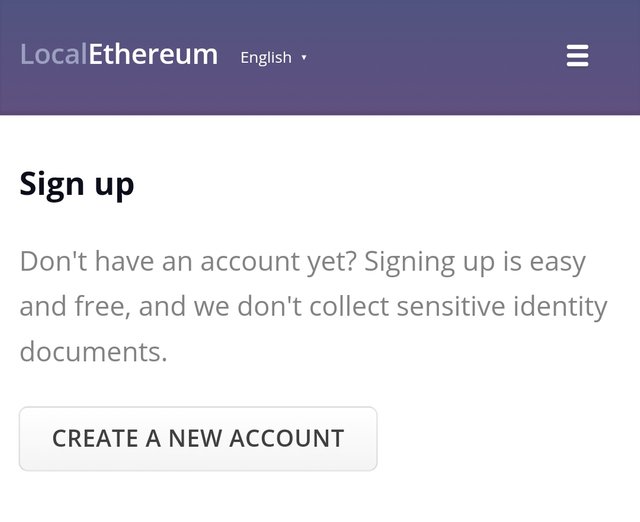 You can create a normal account or an external account.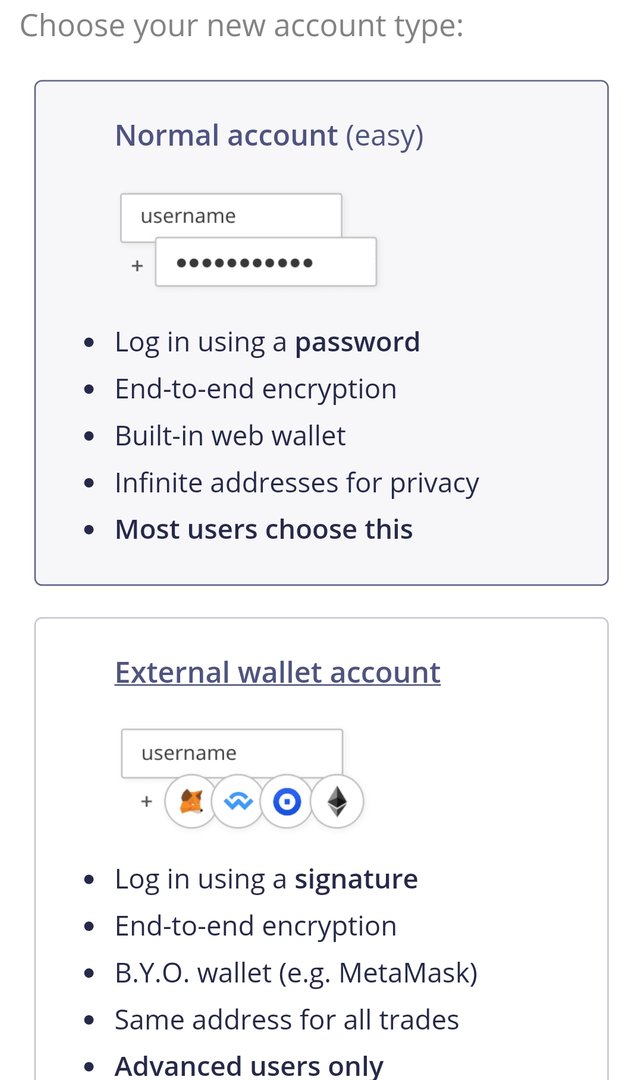 When I created my account, I created a normal account. You will be told to fill out some details which include your username, password you want to use, your email address and you'll be given a CAPTCHA to make sure you aren't a robot. After doing this, an email will be sent to you telling you to confirm you email address on the book chain. After this confirmation, you are free to browse the listings or make your own if you either want to buy or sell as seen in the images below.
Selling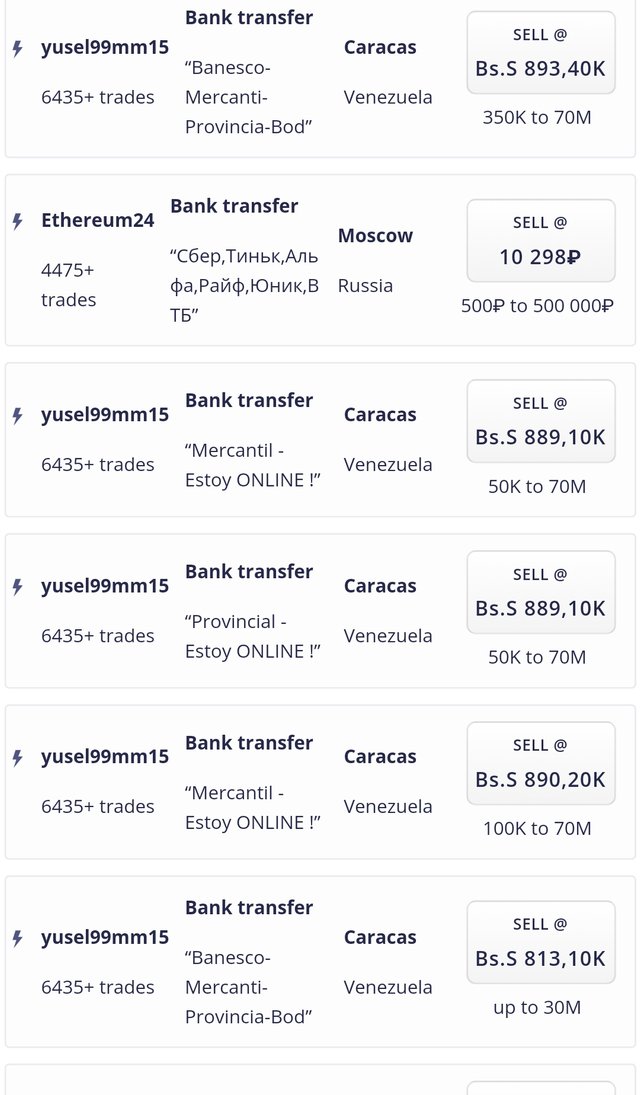 Buying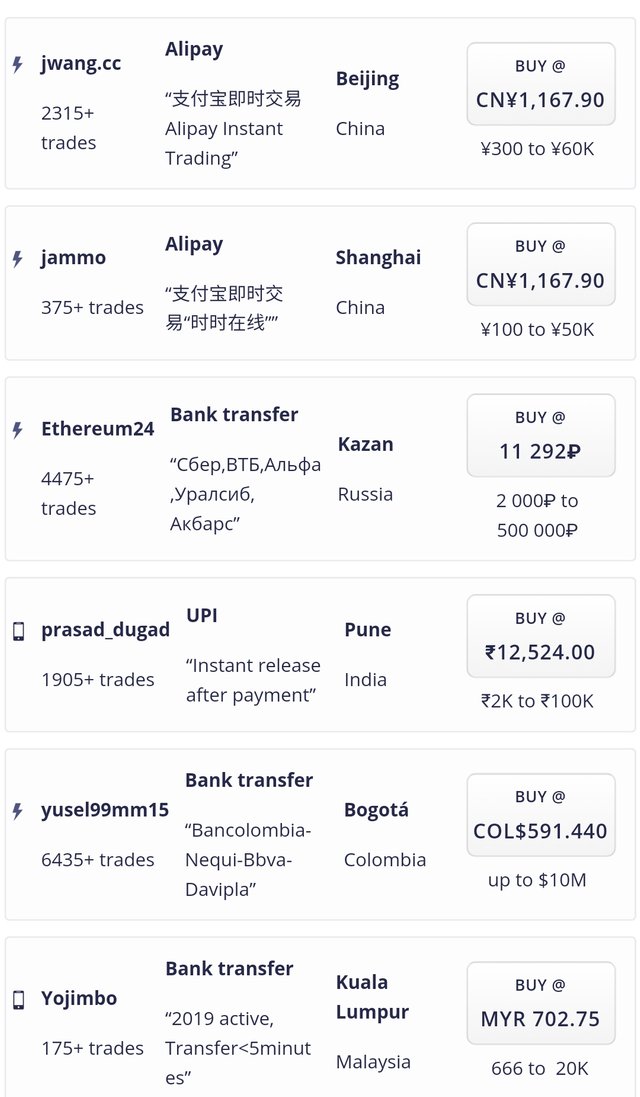 Things That are Good About LocalEthereum
The fees are competitive.
You can choose your own payment option.
It is easy to use.
Things That are Not Good About LocalEthereum
You must be able to know how Ethereum works to operate it.
Conclusion
LocalEthereum makes exchange of cryptocurrencies easy.
RATING 4/5
References
https://www.stateofthedapps.com/dapps/localethereum
Ethereum Price
Finder
LocalEthereum