Chintai - EOS token leasing platform (dApp Review)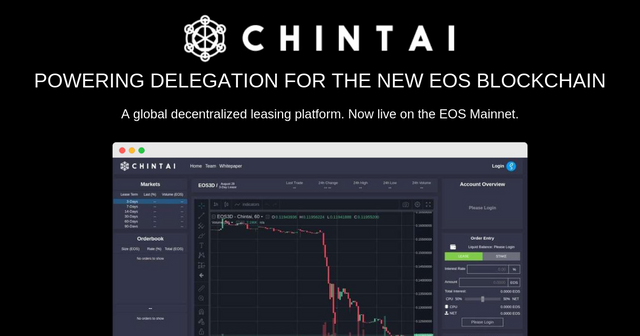 Source
Chintai is a fully functional token leasing platform that is built on the EOS blockchain. It permits EOS token holders to generate income through token leasing, while in turn providing critical resources needed by dApp developers. The high-powered Chintai leasing engine will allow for instant algorithmic execution of market transactions to create a thriving token leasing platform. Chintai was co-founded by David Packham (CEO) and Charles Holtzkampf (CTO).
Chintai Official Website: https://chintai.io/
WhitePaper: https://chintai.io/whitepaper?lang=en
Chintai is currently ranked at the 427th position among all dApps and 57th in the finance category, based on rankings at the thestateofdapps.com
Visit Chintai's profile: https://www.stateofthedapps.com/dapps/chintai
How to Get Started with Chintai
To get started with Chintai, one needs to have an EOS account. Create an EOS account here

Secondly, you need to install Scatter

Create a scatter account and then import your EOS account.

Click on Add Keys and then import an existing key in order to import your EOS account.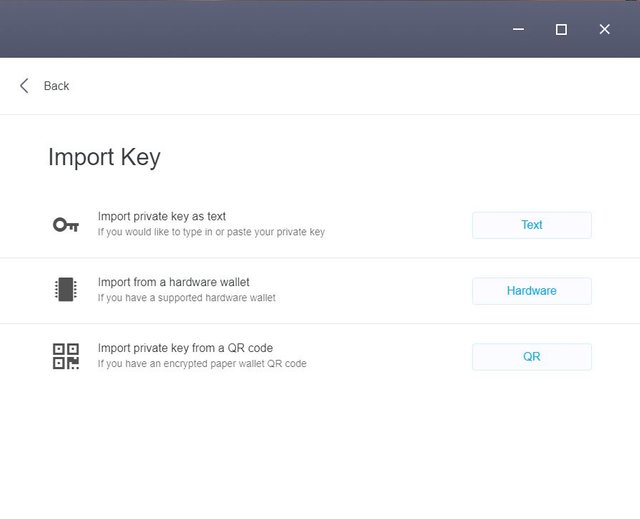 Key Features of Chintai
Chintai has four main features;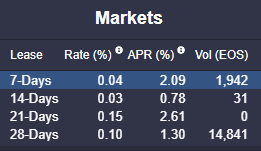 The market shows the current rate at which an EOS lease is charge over a 7 day multiple time. That is it displays lease rates over a period of 7days, 14days, 21days and 28days and whatever period you choose defines how long you want your EOS to be unavailable to you.
With this feature, users can place their lending or borrowing orders.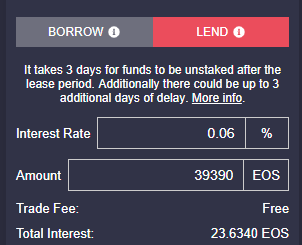 After choosing your lease period from the market menu, you can now fill your order by entering the interest rate you want as well as the amount of EOS you want to lease and then submit your order.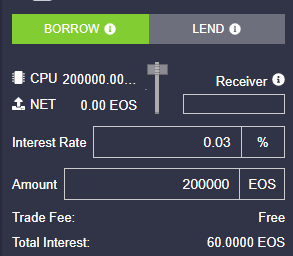 The procedure to borrow is similar to that of lending. Simply fill in the amount of EOS you want to borrow as well as your desired interest rate. Then, click submit order and wait for it to get filled.
Open Orders/Order History

This feature provides an overview of all lease orders for a particular user. With this feature, users can see if their lease(s) have been filled or still open. It equally shows all past leases of a user.
Many of us are holding EOS in wallets and exchanges which do not yield any interest. Chintai provides a medium to earn interest from unused EOS.

Also, Chintai is very easy to use as the interface is user friendly and very simple.

Futhermore, Chintai is in the process of releasing the "CHEX" token which will add value, profit maximization, and leasing for any utility token on the EOS blockchain. Check the update here and Get CHEX here

Though a handful of other leasing platforms have been implemented in the past couple of months, Chintai is by far the oldest and most established for EOS. The team at Chintai had a vision before the EOS mainnet came to existence and have worked diligently to make it a reality.
Problem Facing Chintai
The main problem faced while using Chintai has to do with the period over which a lease gets back to the lender. Most often, there is a delay of up to a week or more. For example, after choosing to lease EOS for 7days, a user might end up getting back his/her EOS after 14days or even more for some cases.
Comparing Chintai with other Platforms
Nowadays, there exist many blockchain based leasing platforms and equally, there exist SmartSteem and Minnowbooster providing this service on the Steem blockchain. Chintai provides very low interest rates on leases compared to these platforms. 0.11% interest for a 28day lease (which normally increases) is very small.
Conclusion and Rating
Chintai has proven to be great and well structured platform, probably reason it still records many users despite its low interest rate. I very much love the interface and it is fun surfing through the platform.
I give Chintai a 3.5/5 star rating.
Disclaimer
All images are screenshots from the Chintai

This review should in no way serve as a financial advise. if you see it as financial advise, do so at your own risk.