ImToken - Effectively Store And Manage Your Cryptocurrencies [Review]
---
Introduction
---
Since the advent of cryptocurrency, one of the main issues of concern has been the ways to effectively store and manage crypto assets and to protect them from cyber attacks and hackers. According to this review by Wall Street, an estimated amount of $1Billion were lost to crypto hacker in 2018/2019. These hacks were majorly perpetuated in centralized wallets and exchange wallets where the users do not have absolute custody of their private keys. This is the reason I normally advise people against leaving a large chunk of their crypto assets in exchange wallets if they are not trading with them. The best option is to transfer them to a decentralized crypto wallet for maximum security. Topping my list is a light-weight mobile App wallet that has come to fulfil the needs of crypto asset owners; ImToken is it.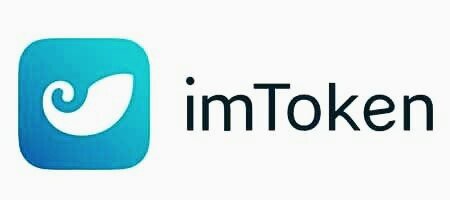 [Image Credit: ImToken. Edited by me]
---
Overview of ImToken
---
As a crypto investor, I have used ImToken for years and this review is from the experience I have gathered personally from using the App. ImToken is a light-weight mobile App built by ConsenLabs to provide wallet where cryptocurrencies and tokens are stored and managed effectively. ImToken, no doubt, is among the most popular and widely used Ethereum wallets, the reason being that it is very simple to use and it has maintained a clean slate which is void of cyber attacks since inception. ImToken has also incorporated many security protocols to effectively safeguard people's funds - among them is the fact that the wallet is absolutely controlled by the users themselves and not from any centralized hub.
When ImToken was launched in 2016, it started off as purely an ERC wallet which supported only Ethereum-based tokens. From my experience with using the first ever version of ImToken V1.0, only ERC tokens were supported but as ImToken saw massive growth and more adoption, there was a need to expand their token-base and this led to the launch of a new version 2.0. For the purpose of the review, we will focus on the newly released version 2.0 for Android mobile. There is also an iOS version for Apple users which also incorporates the same features.
---
ImToken 2.0
---
ImToken version 2.0 is an independent stand-alone version of ImToken - which means that the users of the old version will have to install an entirely new version (ImToken 2.0). The upgrade has been made simplified by ImToken; a very easy way to do this is to install the new version from playstore (or App store for iOS users), after the installation, go to your wallet and click on the "Eth" tab on the top corner of the App, this will lead you to another pane where you will have the option of importing a wallet. Click on "import wallet" and input the wallet seeds of your old ImToken wallet and your password and viola!! Your funds will be migrated from your old wallet to your new wallet.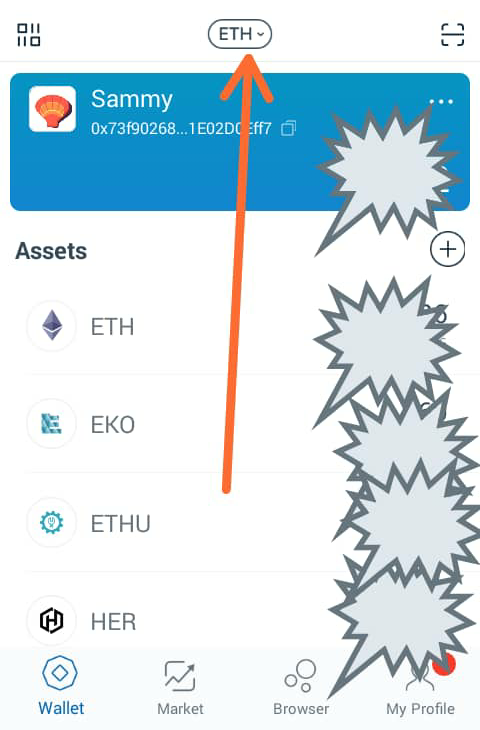 [Image screenshot from my ImToken wallet]
Once the above steps are taken, you will have access to your old funds on your new wallet. However, if you do not already have an installed ImToken, you will just need to proceed with the download and installation of the new version 2.0 without importing any wallet. That being said, we will take a look at the features of this new version that has given it an edge over some ERC wallets that provide similar services.
---
Features of ImToken 2.0
---
In the overview of ImToken above, I made mention that the first version of ImToken was majorly ERC-based but this new version has support for multi-blockchain platforms like Bitcoin, EOS, Cosmos and of course, Ethereum. This feature has made it possible for users to import external wallets from other blockchains into ImToken 2.0 wallets which will be integrated together within the same ImToken App, though they will all bear their individual addresses just as you can see from mine below (I have three main wallets; ETH, BTC, ETH and an imported wallet which is shown at the bottom part of my wallet.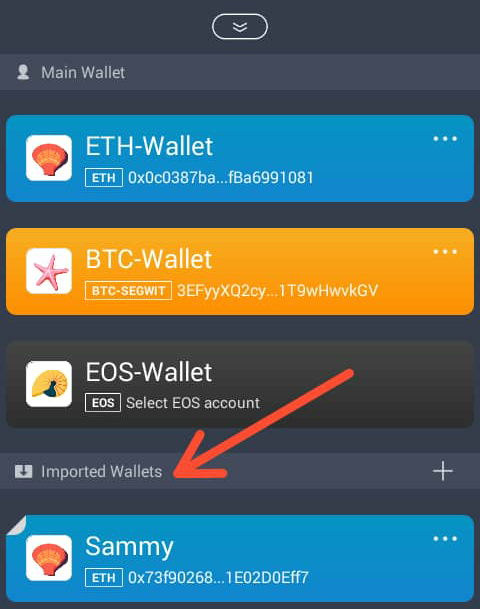 [Image screenshot from my ImToken wallet]
Another feature of ImToken 2.0 that has ultimately reduced he inherent barriers of managing crypto assets is the support for an external hardware wallet (ImKey Hardware Wallet) which can be integrated into the main ImToken for added security. The new ImKey has support for bluetooth pairing which has blazed the trail for being the first hardware wallet to support bluetooth key pairing. This means that without bluetooth pairing, funds cannot be transfered from ImToken to ImKey hardware wallet and vice versa.
Still on the security features, ImToken has a gesture recognition technology that includes fingerprint scanner, face-ID and QR Barcode reader to further increase the safety of your crypto assets. These features, however, are not automatically set by default but if you want to use them, just go to your ImToken profile (in the App), click on "settings" and select any security feature you desire, you can even have a combination of all to suit you - I'm sure people with large crypto assets will appreciate this feature. I believe this is one of the reasons ImToken earned a place in StateOfTheDApps.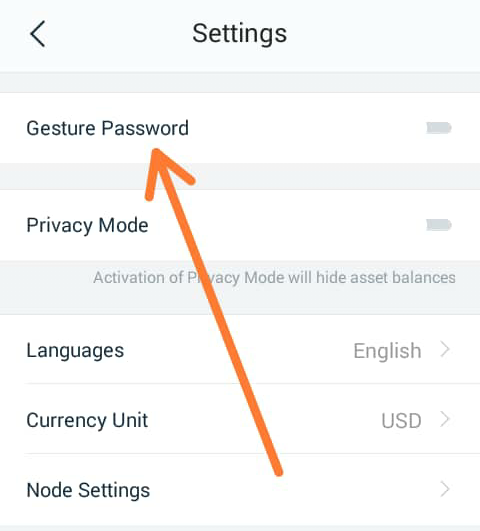 [Image screenshot from my ImToken wallet]
---
Managing funds in ImToken 2.0
---
Sending and receiving crypto assets have been simplified by ImToken and even further simplified by the new version 2.0. To send tokens, all you need to do is to go to your wallet (note: Launching the App will automatically lead you straight to your wallets). Assuming you want to send tokens from your wallet (here, we will use XR Tokens for example), you will just slide your finger on top of "XR" from right to left and it will lead you to an interface to put in the transfer details (destination address, amount of tokens to send etc) and you will click on "send". You can also go with the option of QR scanner at the top right corner of your transfer interface.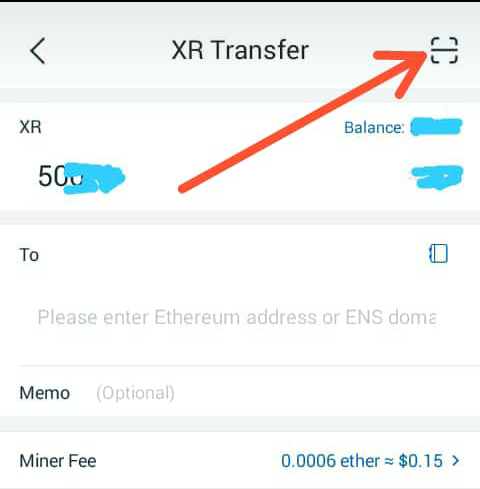 [Image screenshot from my ImToken wallet]
To receive tokens, the same process applies but instead of sliding from right to left, you will slide from left to right. Alternatively, you can go with the option of using your ImToken address to receive tokens or the option of QR scanner. In all these options, the tokens will be received safely and at the speed of blockchain. For every token received, a notification will be sent to your ImToken which will beep to alert your that a transaction has been effected in your wallet.
Another great feature that has been added to ImToken 2.0 is "live token prices". Every tradable crypto asset in your ImToken wallet now has an attached real-time market price to help you know the net value of all your assets at a glance and to know when there is a change in market price. The new ImToken 2.0 also comes with market index of many cryptocurrencies which you can add to your favourite. From there, you will be getting live feeds of cryptocurrencies, price changes and even their trading pairs and supported exchange platforms which will enable you to directly exchange crypto assets right in your wallet - as shown from the screenshot of mine below.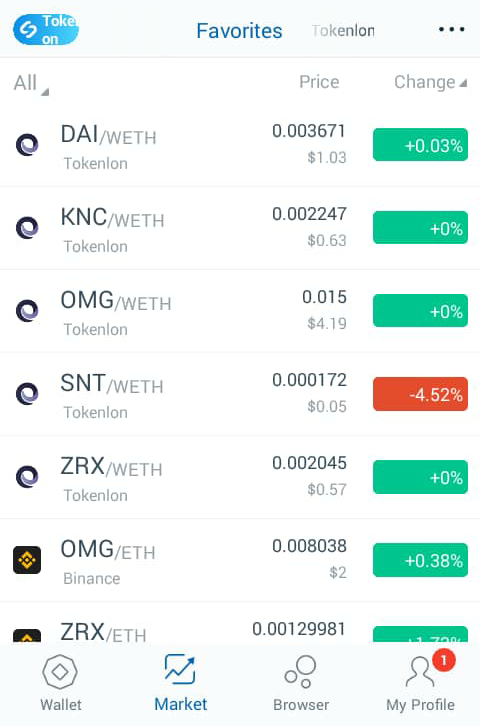 [Image screenshot from my ImToken wallet]
---
Getting Started with ImToken 2.0
---
I have briefly explained how to migrate from the old version to the new version 2.0. For those that are yet to get an ImToken token wallet, you can go to ImToken website where you can download the mobile App. Alternatively, here's a quick download link: For Android mobile device and iOS device. Instal the App and follow the easy-to-understand on-screen instructions to create your wallet and to back up your seeds properly. If you followed the above steps, congratulations, you now have the new ImToken 2.0 in your mobile device. To have a video overview of how to use the special features of ImToken 2.0, here's a video for you.
---
Conclusion
---
For the idea to provide mobile wallet where users will be absolutely responsible for their tokens and keys, I will give ConsenLabs (creator of ImToken) a big kudos. With ImToken, crypto users will not have the need to store their tokens in exchange wallets where they will run the risks of attacks and hacks. However, there is a particular area that needs to be fixed: I noticed that version 2.0 takes a little longer to launch than the former 1.0 while opening the App. This is quite understandable though because of the massive features added to it but if a way can be figured out to make the response-time faster, it will be appreciated by users. On the overall, I give ImToken a rating of 4.8/5.
---
Project Github Repository: https://github.com/consenlabs
My Github Repository: https://github.com/samminator
Disclaimer: The content of this article is not meant to serve as financial advice, please do your own research.