Steemmonsters || Review || Collectible Card game on STEEM Blockchain
Steem Blockchain have been evolving over the time. Users have been choosing their way of sharing their creativities and expertise on the field they are expert in. Aside from blogging Steem has introduced various aspects like Vlogging, micro blogging, Hunting products, Gaming and so on. Among all the successful dapps Steemmonsters is one of them .Ever since the game is in Steem Blockchain it has have been attracting users towards it with its continuous updates and new features thus the number of users are increasing everyday.
---
---
According to the state of the dapps it is the top 10 DApp in ranking.
https://www.stateofthedapps.com/rankings
---
What is Steemmonsters ?
It is a decentralyzed gaming platform, which is built on Steem Blockchain. The main components of this game is Collectible Cards which are used in the game. This cards can be traded (obtained) by buy/sell on steemmonsters.com
---
---
Each card has has its own unique features and they can be upgraded by leveling up aka via buying cards which will enhance the abilities of the cards even more. The more upgraded cards a user has the more chance he/she has to win games and level up in the game.
---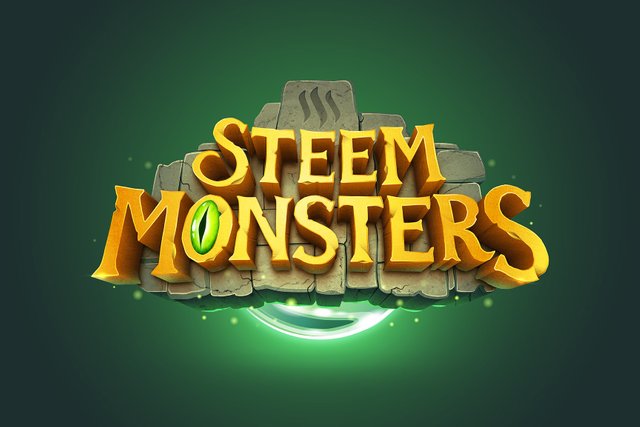 ---
How can you be a part of this game ?
Like it or not, the game is not free for players. Each and every users have to pay (or buy) Starter Pack in order to play the Steemmonsters game and the starter pack will cost you USD 10. With this set a user can start to play the game with ease. The more you play the more skilled you get. Thus it is all about skill and cards.
---
Starter Set : 30 Cards (For initial play) Cost: 10 USD
Booster Packs : 5 Cards in each pack Cost: 2 USD
Buy individual cards from the market Cost: Depends on the card
---
How can you buy the starter/booster pack ?
The process is simple and has been made easy thanks to steemmonsters. Visit the site https://steemmonsters.com log in with your steem username.
Log in with Steem username and your Posting Key
Log in Via Steem Keychain
---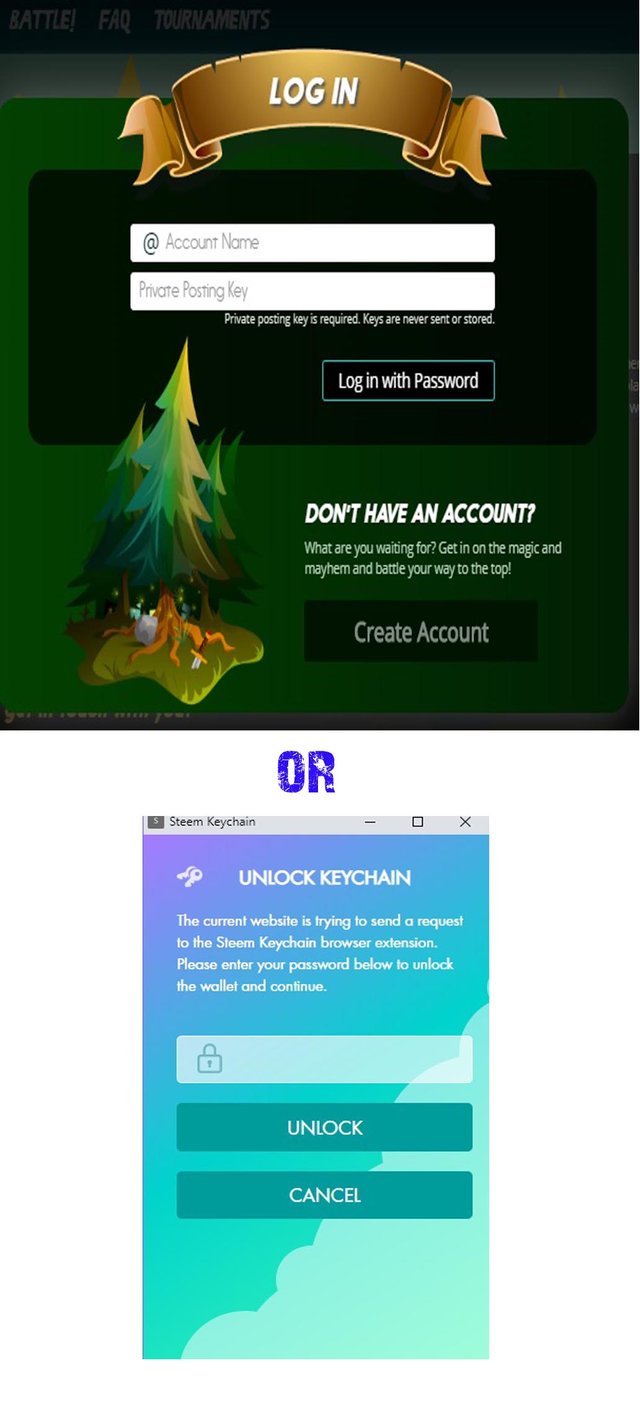 ---
A user can buy packs in different ways
Credit Card, Paypal
Crypto: STEEM , Tron, SBD, BTC, LTC, ETH , BNB, XMR & DASH
---
Some detailed information about inside of Steemmonsters game
---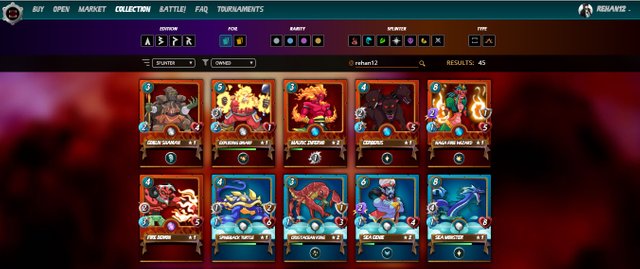 ---
There are four Edition Cards on Steemmonsters
Alpha (Sold 300,000 Packs in Game's Alpha Presale)
Beta (900,000 Packs in total)
Promo (Exclusive cards given to users in crowdfunding stage)
Reward Cards (The cards that can be obtained only by playing the game as rewards)
---
There are two types of cards
Monsters (All the cards of the game)
Summoners (They summon the monsters to play in the game)
---
There are Two Foil cards
Regular
Gold (They are gold foil version having same stats and abilities but they are rare having high value)
---
What are the Rareity of the cards ?
Common
Rare
Epic
Legendary
---
How many Splinters are there in the game ?
Fire
Water
Earth
Life
Death
Dragon
Neutral
Each Splinters have their own sets of monsters for play, depending on the game play. Which splinter to be used while playing with your opponent depends on the skill that one has mastered while playing the game.
---
The above points were the basic sets of points that a user needs to be aware of in order to play the game. In addition to that there are other features which makes Steemmonsters the talk of the town (aka STEEM Blockchain) .
---
---
The Steemmonsters Cards are digital assets which can be traded/delegated for actual money.
---
The ways that can be done
Visit the sites and log in with your keys and choose your cards and start to buy/sell or even delegate your cards.
---
---
How a Steem user can get benefited even after all the features mentioned above ?
Tournament
There are many tournaments being arranged by Steem users and Steemmonsters as well. Where a user can participate and can win Steem/Cards and various other prizes awarded for the game.
Support from Steemmonsters
Every Steem users can share topics related to Steemmonsters and shared in your steem blog, the bot of Steemmonsters shall upvote it with a certain percentage for every 24 hours.
---
To Sum Up
Steemmonsters have been playing a very important role for many steem users across the platform. The Team behind Steemmonsters have been doing massive improvements for the game. The very start from its journey to now it has gone through many changes and each and every change have been favored by users. Call it for investment or fun (playing), steemmonsters is one of the best place to give time and effort to (It's not a financial advice).
---
The only thing that will bug you is, if you are not a skill player or if you are not aware what is going on then it will be a hard game for you, even if you have strong cards in your possession. Get to understand the game and make yourself a strong Steemmonsters gamer on the platform.
---
My Rating for the DApp would be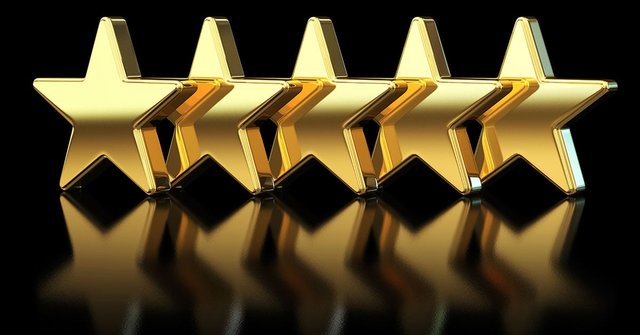 ---
Note: The Recent REBRANDING of Steemmonsters to Splinterlands have been quite fascinating and the effort to bring new users from Tron to this game was the first step to the next level. Till now it has been great so far (crowdfunding). The future of both investors and players seems like are in good hands.
---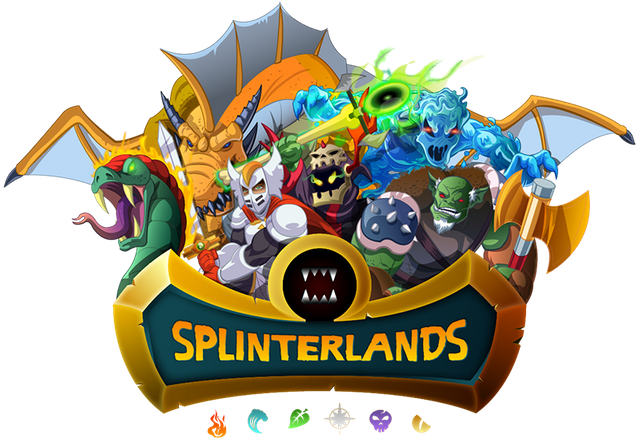 ---
All the Steemmonsters related images are taken from @steemmonsters blog or from Website of steemmonsters
---
Some Important Links regarding to Steemmonsters
---
---