Cent: Amazing Income generating Social platform (State of the Dapp Review)
Hello everyone, I trust we are all enjoying the season...
Today I will reviewing one of the stateoftheDApp Apps, I will be doing a review on Cent: An income generating social network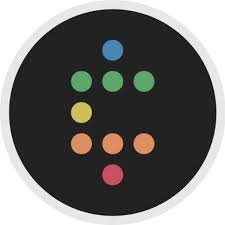 source
Cent: cent is a social decentralized platform that allows you to earn in after every post especially there wisdom, creativity or what they are good in doing, Yeah, it is an income generating platform that is powered by Ethereum.
Source: https://www.stateofthedapps.com/dapps/cent
Income can be made by sorting, posting, commenting, and seeding, you earn in Ethereum.
Okay, lets go to how to get started
(1.) First all you need to do is to visit the website, https://beta.cent.co, the image below is what you will see. All you need to do is to click on start, put in your details and you are getting there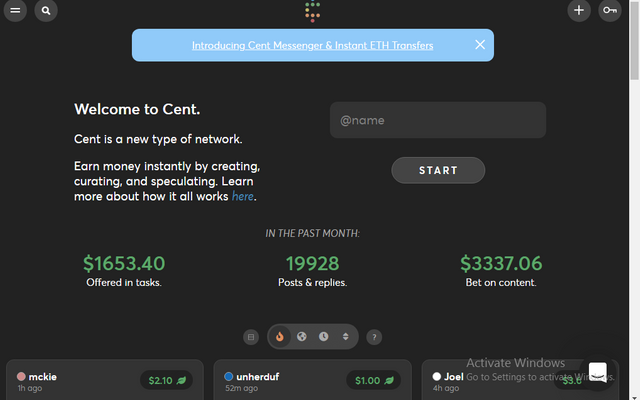 (2.) After inserting your details, trust me you are there all you need to wait for is to get verified via your email account, and you are already with an account...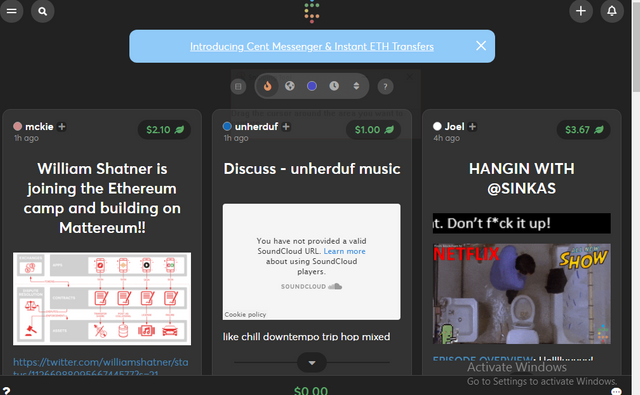 (3.) The email verification message is from Admin, click on the link and and you will be directed back to cent website with a verified message on top of it.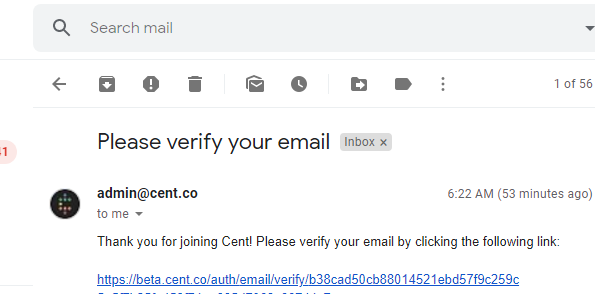 (4.) Now you access access your account and complete other peripheral settings, when you are sure you have the image image above, all you need to do now is to go into your profile. To do that, just click on menu at the top left corner of your gadget, where you would see other option, just chill and go to your account before any other thing..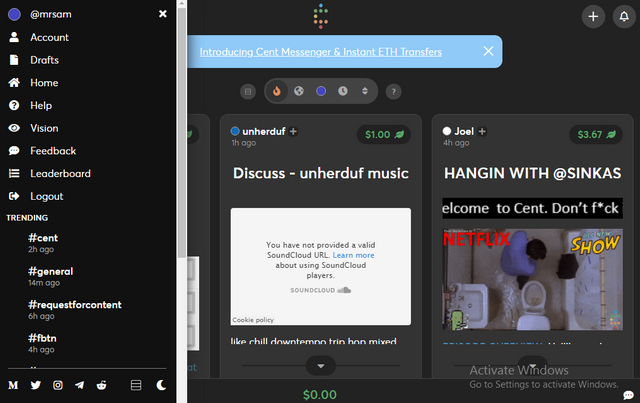 (5.) Then you will see options like, Balance, wallet and settings with an heading account on top, note that you cant use your balance if you already start posting content to start earning without connecting your account to either your phone number or WEB3. I used my phone digits to connect mine.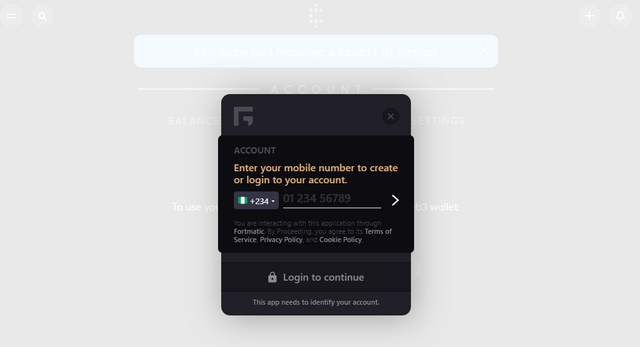 (6.) This comes up after clicking on phone, all you need to do here is enter your mobile number and receive a pin, it does not take, the pin comes in instantly, copy down the pin and trust me, you are done...
Now you can post your content, earn and withdraw .. So easy right?
Different parts of cent
Cent is a platform for posting content just like steemit and earning. this platform consist of several parts, not difficult to understand though, some of the parts includes:
The Notification icon: This icon here to notify you about what is going on with your account, be it a notification that someone already upvote your post or maybe some already followed you and several others. For recognition, the notification icon is like a bell.
The menu Bar: This is a three vertical bars located at the top left corner of your gadget where you find several other option like your account, home, draft, leaderboard, log out part amongst others.
What I like and dislike about cent
Cent is obviously even from the little info a very interesting social earning platform where you write several contents, post several stuffs and keep earning, most importantly, your funds are safe and secured in your wallet. Another thing I like about Cent is that you cash out after 3hrs of every post you make unlike https://steemit.com that allows you cash out after seven days of posting, actually cashing out after 3hrs has disadvantages because those that are not active or that are not online before the end of the 3mins wont be able to vote you which is not too good about Cent but I trust they will work on that as they promise improvement day after day.
In conclusion, cent gets it users paid in Ether coin because it is built on Ethereum, unlike steemit that rewards you with Steem and sbd.. Join today and enjoy your earnings.
Thank for reading