Treasure hunting with Geon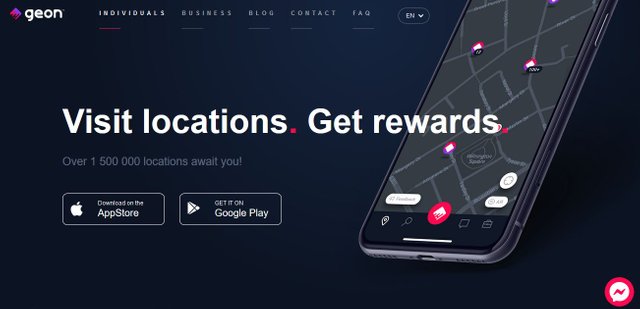 Geon
Geon is an augmented reality objects Dapp built on POA blockchain that allows its users to claim and gift out Geon coin.
Geon uses real-life location to create a game like scenario where individuals will have to go out and claim tokens, which can then be traded for gifts cards, Paypal, and others.
Geon is more like treasure hunting, and the map is the whole world.
The whole world?
Yes, any and every one can create a treasure at their desired location.
The requirement is users have to be within a 100m distance from the Geon site (The Treasure) to claim the token.
---
Getting Started
---
Geon is app based, which means users or intending users will have to own a smartphone.
It currently supports IOS and Android-based devices.
For IOS, Click Me
Android, Click Me.
Getting started is easy.
The only requirement is your device GPS/Location.
After downloading the app on the required device,
Turn on Location and open Geon.
Complete by using an active mobile number.
It is that easy,
It does not require any password or filling of personal information to get started.
---
Features of Geon App
---
Claim Geon Coins

Create Geon

Daily Claim

Referral

Wallet

Ranking
---
Claim Geon Coins
Like the title said, treasure hunting with Geon
Geon is an augmented reality-based platform with the incentive for users to earn Geon coin by just going to a Geon hot zone.
A Geon hot zone can be a kilometer away or 500m away.
The requirement to claim a Geon coin if found is,
Getting approximately 100m to the site.

Click on the Geon site to claim

Staying at the Geon site for approximately 30 seconds.
If individuals are able to complete the tasks above, the Geon coin is automatically added to their in-app wallet
Create Geon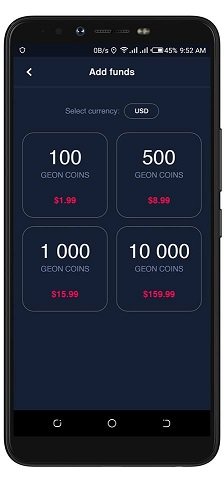 Geon coin can be purchased using Paypal, Bitcoin, G2A and Visa cards.
Users can as well use claimed Geon coin to fund their Geon site.
Claimed or purchased Geon coin can be used to fund a Geon location or to create a secret message.
The application of funding a Geon location are but not limited to,
You can use it to attract customers

Create attention about a business
And many others...
Daily Claim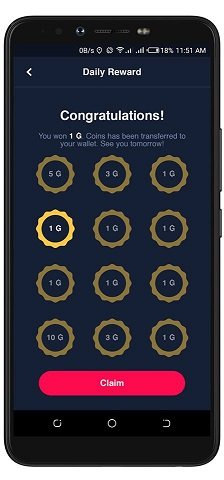 Claiming of Geon coin is not solely dependent on going on out.
With the daily reward claim system,
Users can claim 1, 5 or 10 Geon coin daily with the ratio of claiming 5 or 10 Geon coin being 2/12.
The odds are not looking too good, but it is something out of nothing.
Referral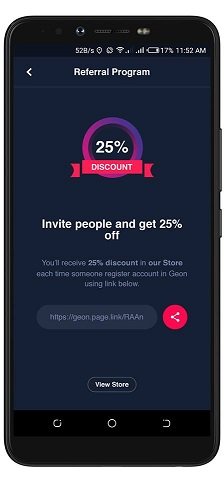 I doubt there is anyone who wouldn't love to earn from inviting friends, families, colleagues, and others to try out a platform.
The referral program provides Geon users with 25% discount from store anytime user signup via their referral link.
So far, I have been able to secure 0 referral lol.
Wallet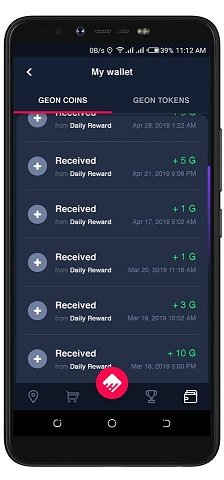 Here, all claimed Geon coin (if any) are stored pending till you exchange them for gift cards, Paypal, any of your choice.
The wallet works like any crypto Dapp you probably used before now.
It acts as a storage for Geon coin you claimed from a referral or via Geon tasks.
Ranking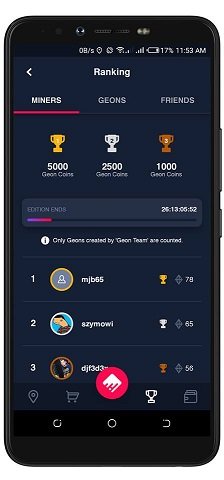 Geon as we said, functions as a gaming platform.
If there is anything we gamers love more than gaming, is a rank based system.
It provides a medium to compare our progress with others.
Added bonus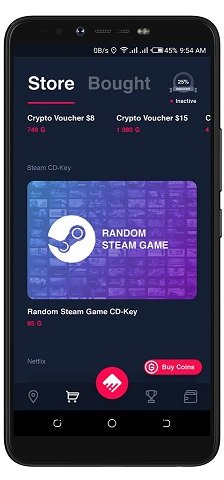 If you are a game like myself, you can exchange geon coin for Random Steam Game CD-Key at a cheap rate.
---
what makes Geon unique/different from others
---
If you played the game Pokémon Go, it comes with a similar feature but not with the incentive.
There you are able to claim Pokémon's.
Whereas, Geon offers a medium to earn Geon coin which can be traded for gift cards, or used to fund Geon.
---
Being the first of its kind I have used, I am unable to compare with others.
Although, I think reducing the Geon coin needed to exchange for gift cards would go a long way or increasing the outcome to earn 10 or 5 Geon coin from the daily claim will definitely increase daily activities.
---
My Rating
---
With a clean and easy to navigate interface and first of its kind, I give it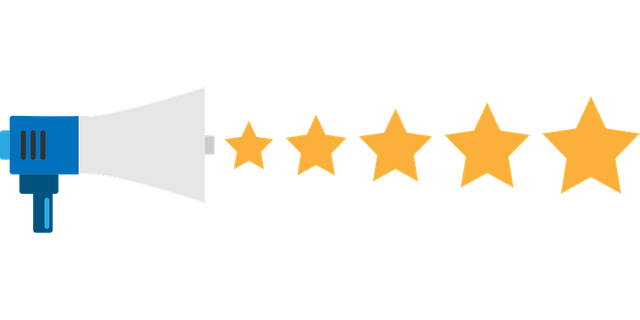 Pixabay
---
Looking for a similar Dapp? Check Stateofthedapps.
---
Useful Links
---