Let's support Steem Dapps to get listed on StateOfTheDapps
Here is another chance for us to give Steem some more eyes by getting Steem Dapps added to the stateofthedapps. This is something intiated by @soyrosa on Twitter where she sent a tweet to @stateofthedapps in her request to get Steem Dapps listed on stateofthedapps.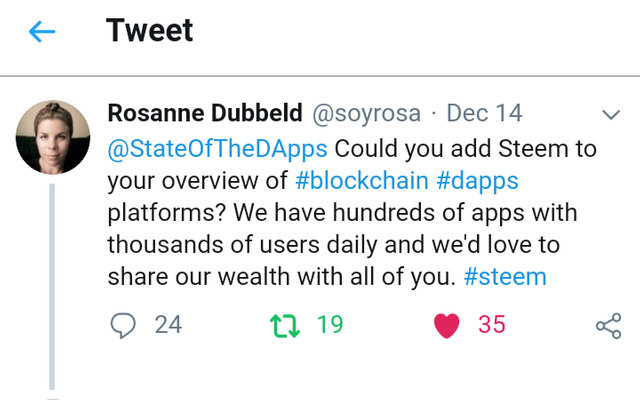 Let us all go in hundreds and in thousands to give her support by visiting her TWEET and give a comment of our top 5 Steem Dapps alongside liking and retweeting the tweet. After that, you can create a post of your own showing your proof of participation and get a reward on your post.
Here are my top 5 picks
@steem, @oracle-d, @agfacademy, @esteemapp, @utopian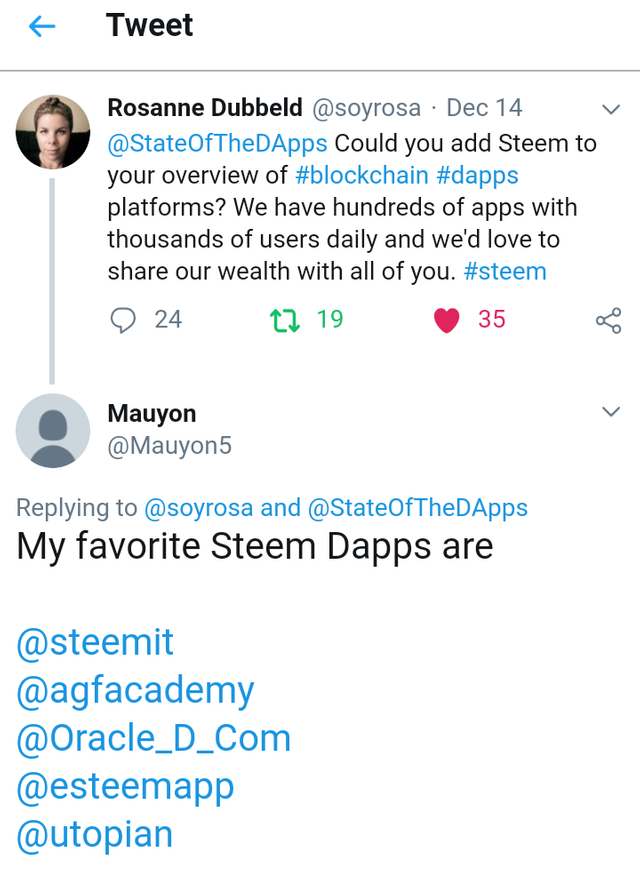 Some more: @musing.io, @busy.org, @steemstem, @dtube etc.