Steem Dapps on stateofthedapps.com

This was suggested by @soyrosa in this post to get Steem dapps listed on stateofthedapps. Kudos to her! Meanwhile, she has done 85% of the job. All we need to do is to support her by commenting our top 5 Dapps on Steem blockchain below this tweet, make some related retweets or make a post and tag @stateofthedapps on Twitter.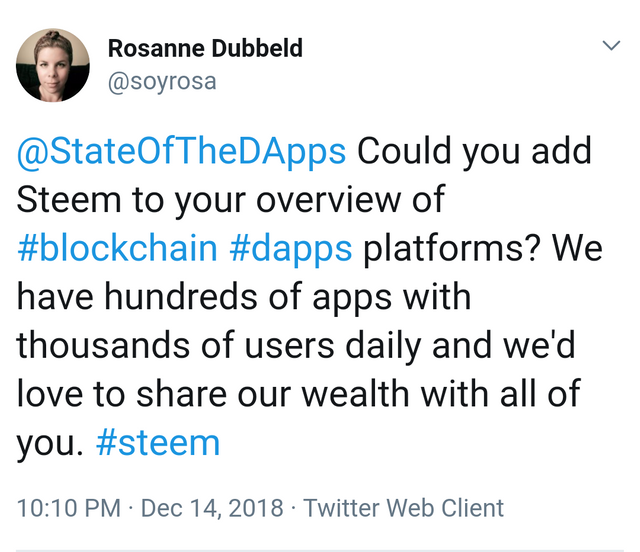 My Participation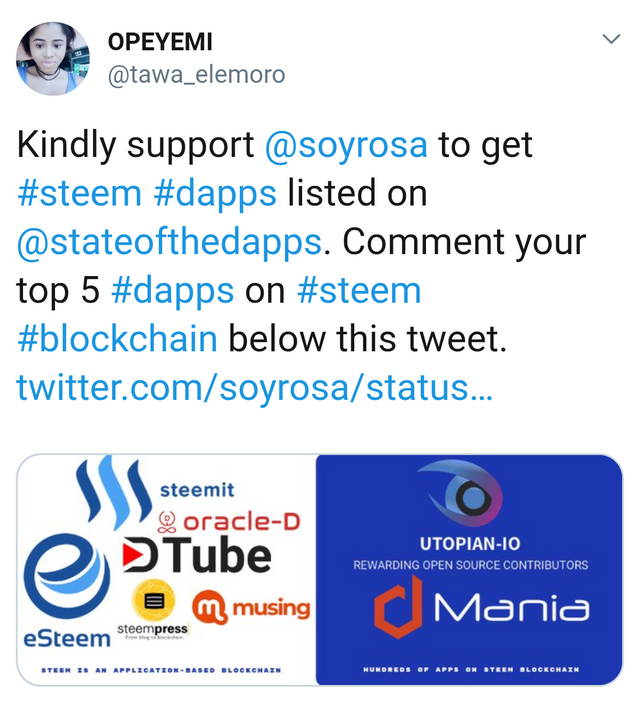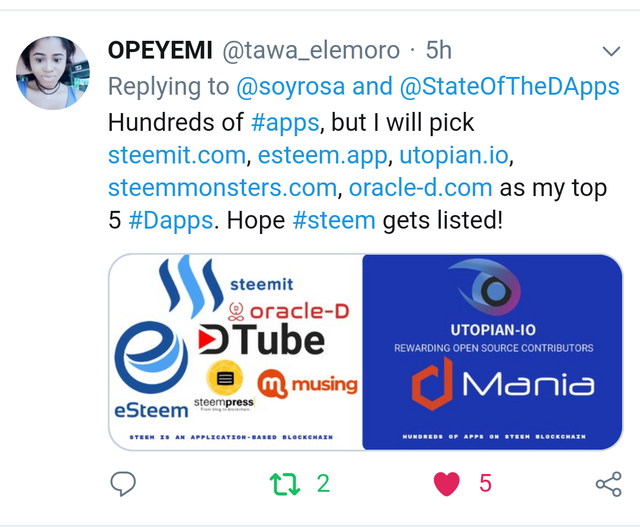 Reward
After doing that, make a post showing your proof of participation with a tag #stateofthedapps.
GOODLUCK