Repository
https://github.com/busyorg/busy
Introduction
Steem is an application-based blockchain, expressly it allows developers to develop different kinds of applications (gaming, blogging etc) on it.
Since the last year 2017, we have seen a tremendous number of apps on the Steem blockchain. Kudos to the developers shaping the Steem blockchain for the better, we hope to see more of amazing apps emerge.
In this post, I will discuss the awesomeness of the Steem UI Busy.org, features and advantages over another Steem web UI.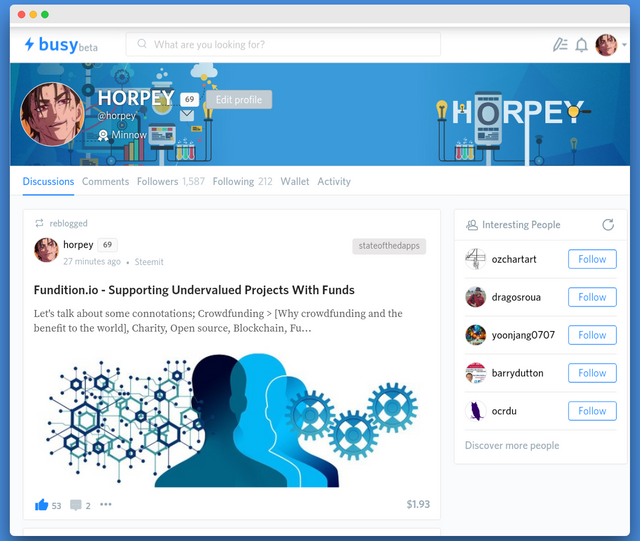 ---
---
Busy.org is a Steem UI similar to Steemit.com, which provides users with Steem accounts, the ability to interact with the Steem blockchain.
While Steemit.com is the first blogging web UI/app built on Steem, developed in 2016 by Dan and Ned, Busy.org is the second web UI developed in 2017 with the aim to provide additional features that are not available on Steemit.com. Busy has released 9 different versions with different bugs fixed and new features in every release till date.
Busy.org is intuitive just like Steemit.com with amazing features that are not available on Steemit.com, these are the reasons I love using Busy to surf Steem.
---
Busy UI/Features Breakdown
---
You can only login to Busy through SteemConnect. After you log in, you can access your profile page or simply use this link prototype busy.org/@username. On your profile page, you can access your Discussions, Comments, Followers, Following, Wallet and Activity page.

Discussion
This page shows you your posts and reblogged posts.
Comments
You can see all your comments on this page.
Followers
To see people that follow you.
Following
To see a list of the people you follow.
Wallet
Access your wallet to make transfers, power up and down, and claim rewards.
Activity
This page shows your account activities. This is one of my lovely features on Busy because it shows every detail of an account transaction and activity such as app benefactor reward, curation reward, transfers, replies, upvote and downvote and post time with filter options.
The below screenshot is the header of every page on Busy.org. This includes a search bar, post editor, notification count and menu.


The notification count shows you the number of your unread notifications. Clicking on it displays a list of the notifications.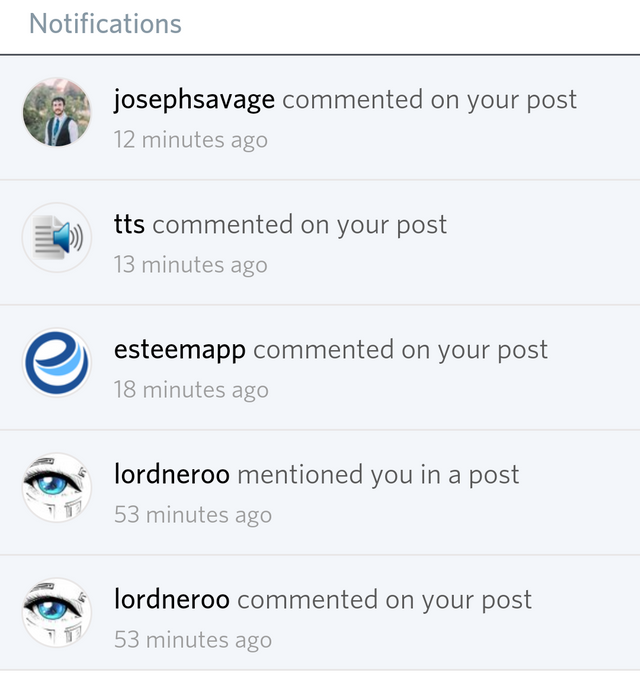 The last arrow on the top right of the above screenshot points at the symbol that gives you access to a list of menu options, where you can access activity, draft, bookmarked posts, trending page, settings, and log out your account.


All the above mentioned are intuitive except Settings, because it contains some additional options. Let's look at the settings panel.
Settings page
On the Settings page, you can change default options and enable those that are disabled.
You can enable or disable the vote slider and change default vote percentage on every post.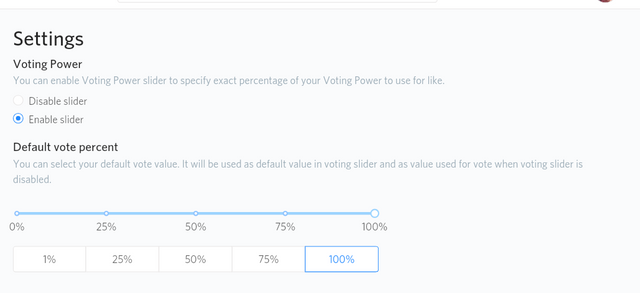 You can also change your default language, enable night mode, change default link, and change external link behavior… Other options available are shown in the screenshot below.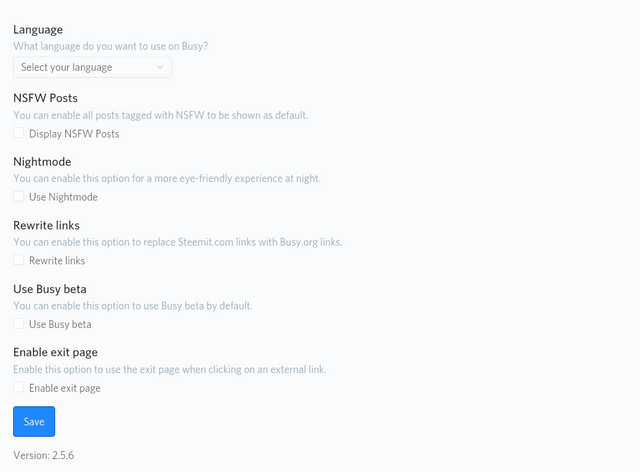 ---
What I love ❤ about Busy.org
---
There are many features on Busy but I will only list out what I love and use:
Draft - Draft allows me to save a post to work on another post and later come back to the one I left.
Activity - It shows me all my account operations.
Vote value - Display my vote worth in STU.
Voter's info - It shows vote value in STU of every voter on posts.
Benefactory - Shows benefactory of every app on posts.
---
Suggestion/Improvement
---
Busy is Steemit API dependent, I suggest Busy to run their own node server because every time Steemit API is unstable, Busy becomes unstable as well at that time.
After the recent hard fork, every Dapp can create an account with enough Resource Credits RCs. Busy should provide account Sign up operation independently and should not refer users to Steemit when they click the Sign-up button. I know this might already be in the works, but I hope it's implemented it soon.
Enable Schedule
Account Sign up operation
Display VP and RC details
---
Steemit.com vs Busy.org
---
There are more features available on Busy than on Steemit.com:
| Busy | Steemit |
| --- | --- |
| Activities | - |
| Voter's info | - |
| Vote value | - |
| Bookmark | - |
| Draft | - |
| - | Account Signup |
| Benefactory reward | - |
| - | Hide resteems |
| - | Zoom in on the Profile Page |
| | |
Busy is my best Steem web UI when it comes to use certain features.
---
Thank you for reading ✌
---