Introduction
I have been using Minds.com for one period of time last year. I think Minds is the Medium version but using the blockchain and tokenization. And I love the way how it works and what is the purpose of Minds.com. Their main slogan is "Where minds gather". With one difference from Medium, it pays with cryptocurrencies for sharing content. It is open source and decentralized also, this is the main freedom of sharing the articles with Internet freedom, each contribution matters in Minds.com resulting in the payment with cryptocurrencies.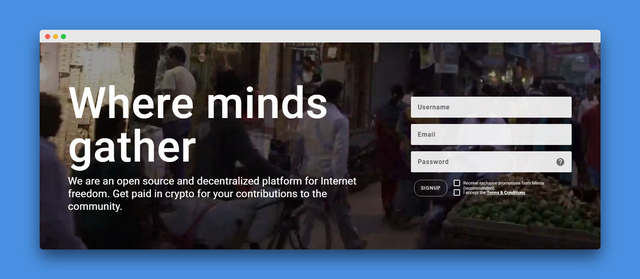 In Minds.com it is very easy to create an account. Once you have an account there is a way for you to earn tokens and spend them for boosting your content and be featured in the main pages, in order to attract more views. If you are looking for a shorter introduction about Minds.com you can read here in the Stateofthedapps.com in the Social category, Minds.com is listed in the first page as a blockchain dapp project!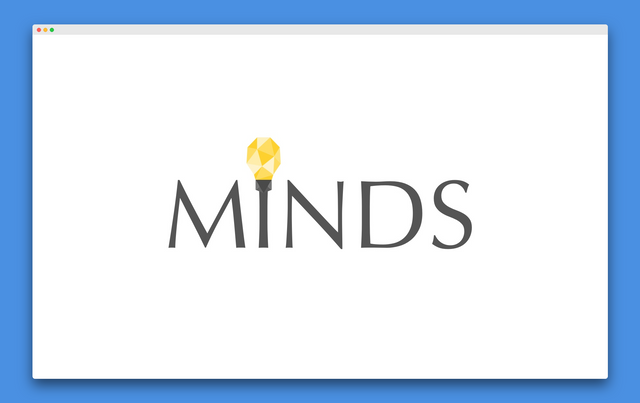 About Minds
Minds is based in Ethereum blockchain and is a crypto social network for the freedom they have their own tokens that are ERC-20 tokens which is the main indicator for Minds users to get rewards and fuel their accounts so they can boost their contents more.
There is missing information in the Stateofthedapps about Minds.com so that may be changed sooner or later by minds team.
Since it is based in the blockchain one thing that I do not like about Minds is that you cannot change your username, later on, so be careful with your username you will not be able to change it.
Hashtags
Hashtags have a very important role in Minds.com because people search based on different hashtags and under the content it is written clearly how many people viewed shared post, so it is important to get as more views. Usually, blockchain projects share their news on Minds.com and it functions way much to attract visitors to their project.
Images and Videos
In Minds you can share directly video and different images in the content. This is great and the categories are separated. Once you create your account you can personalize your feed based on your interest by choosing the right hashtags.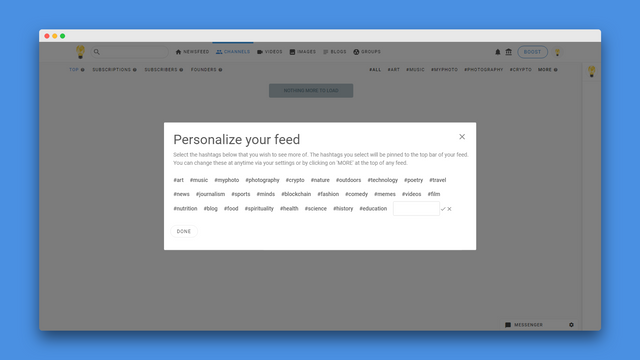 Boosted content
Each account may boost any of the content in an exchange for views - as more tokens you spend that much views you will get. There is a special corner for boosted contents which can get subscribers even more. Because of this area makes clearer and easier for anyone to subscribe to accounts. I think it is a great place to make an advertisement for any content. As mentioned blockchain projects use Minds.com also professional writers too! And many other people because of available categories.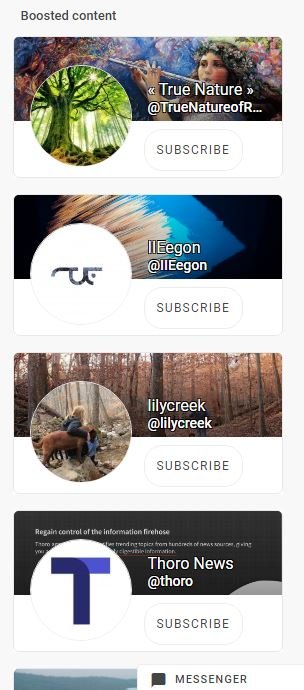 Subscription system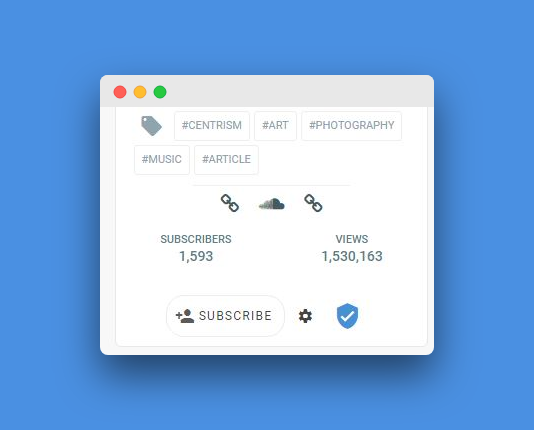 Each account can have subscribers as much as it is active. This is public at the same time the amount of views is shown all in once as a total of all views from the shared content. Not just that an account can share a story with as many characters they want.
Minds Token
You can either purchase Minds token currently 0.25ETH = 202 Minds token. So you can use this to boost your content. You can read about token here

Conclusion
I simply love Minds.com and there are interesting topics, boosting a post is cheap this is why you may see sometimes content that is not high-quality, this may be because people use the opportunity in the early stages to get more views and subscribers. But still it functions so well and I think that It will take the place of many well-known content sharing websites.
Disclaimer: The content of this post is not intended as financial advice, please observe to do your own research.
These pictures are a screenshot by me using Screely.com!