ETHLend - Spend Funds Without Selling Your Crypto Holdings (Review)
Introduction
In the year 2017, the cryptocurrency market total capitalization reached an all-time high of more than $800B, before the bears came crashing it to where it is today. As wise investors, we know that now is the time of great accumulation, stocking up our portfolio with the best crypto assets. This is not the time to sell our crypto assets, as the market has bottomed out and already begun a new trend.
What if you are in urgent need of cash? Maybe you ran into trouble, medical emergency or saw other investment opportunities that you would like to take advantage of. With the help of ETHLend a crypto-backed lending platform, you don't necessarily have to sell your cryptocurrency assets. ETHLend is here to protect investors in need of cash from missing out on profit when the market appreciates at price.


[Source: ETHLend Whitepaper]
ETHLend lets cryptocurrency investors leverage their crypto assets so as to secure loans while maintaining full ownership of their assets. This is what made ETHLend to be featured among the top DApps of 2019.
In this DApp review, I will take an in-depth analysis of all you need to know about ETHLend. I will also compare ETHLend with another crypto-backed lending platform.
About ETHLend
ETHLend is a decentralized application (DApp) built on the Etherium blockchain, which serves as a peer-to-peer borrowing and lending platform for digital assets globally. Led by CEO Stani Kulechov, ETHLend aims to revolutionize the cryptocurrency and blockchain industry by removing power from the hands of traditional banks. Utilizing the power of smart contract, ETHLend has been able to issue out a loan to borrowers from all around the world without the risk of lenders being at a loss when borrowers defaults. This has earned ETHLend a place on the finance category in the state of the DApps ranking.
How it Works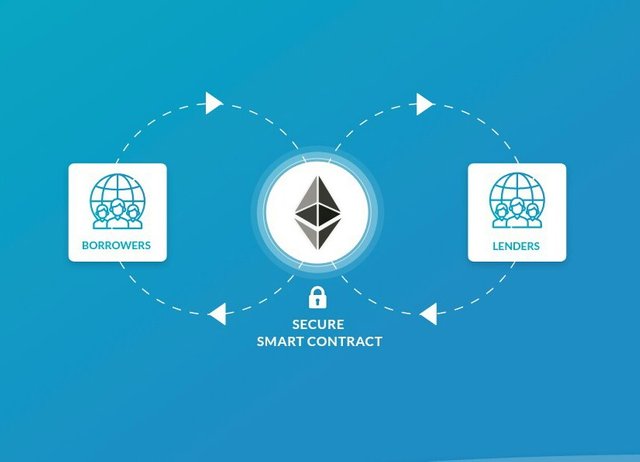 [Screenshot by me:
@donefezy
]
Since ETHLend is built on the Etherium blockchain, it carries out a secure and transparent peer-to-peer lending model with the aid of Etherium smart contract. A smart contract is an agreement between two people that is publicly stored in the form of computer codes on the Etherium blockchain. This contract cannot be edited by any party, not even by ETHLend team. When a borrower and a lender have come to an agreement (interest rate, loan period, amount to loan and token to be used as collateral), a smart contract is automatically created. Lender's funds are released to the borrower and the collateral of the borrower are held in the smart contract. If the borrower defaults, the smart contract automatically transfers their collateral to the lender.
Getting Started With ETHLend


[screenshot by me: @donefezy]
At first successful login after registration, you will be prompted to create a new wallet, import a wallet or connect with the metamask plugin in to integrate your token as collateral. Choose the one that's most suitable for you.

Then click on the "Borrow" button (where you will be required to fill some information about your loan request) or click on the "Lend" button (where you can give out loans based on your terms or check the list of loan request).


[screenshot by me: @donefezy]
As a borrower, once finalizing and agreeing to all the terms/agreements, you then receive funds and start spending.
ETHLend VS SALT
SALT is the closest competitor to ETHLend which offers similar lending services. The simple difference between ETHLend and SALT is that;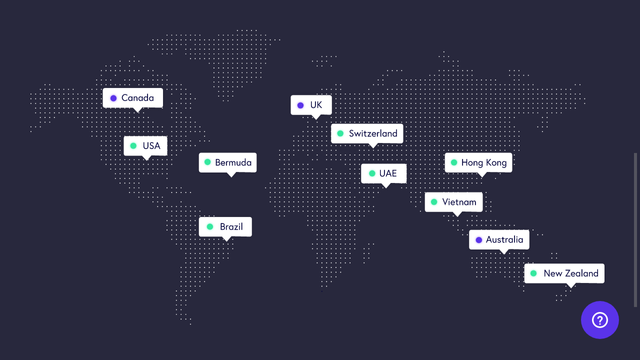 [source:
saltlending.com
]
Limited region: Unlike ETHLend which is available to over 100 countries in the world, SALT is limited to certain regions.

Centralization: SALT is a centralize crypto-backed lending platform. This simply means that they are in full custody of users collateral/funds. This is a red flag because we have seen cases where centralize exchanges shut down or disappear with users funds.

KYC/AML requirement: SALT requires KYC/AML (know your customer/anti-money laundry) in order to grant a loan to her users.
What I Like About ETHLend
Decentralization: ETHLend is decentralized which makes it be a trustless lending platform. All transactions carried out by a borrower and a lender is peer-to-peer, using ETH smart contract. No one holds the collateral/funds, not even ETHLend. All collateral/funds are held on the blockchain (ETH smart contract).

Transparency: Since ETHLend is decentralized and makes use of the blockchain, all activities are recorded, stored and are always open for inspection on the blockchain.
What I Don't Like About ETHLend
As it stands, ETHLend does not grant loan or loan refund in fiat currency. Fiat should be made available to bypass the vigorous process of having to convert coins into cash before spending.

Only ETH, BTC and ETH based token are supported as collateral. Provisions should be made for other digital currencies such as Litecoin, Steem e.t.c.

ETHLend does not have an Android/iOS mobile app yet. This should be developed so as to grant users quick and easy access to their ETHLend account and to receive swift notifications as well.
Conclusion
ETHLend business model is one of a kind in this cryptocurrency space. ETHLend developing a system which helps leverage investors so as to unlock the value of their digital assets while maintaining 100% ownership is mind blowing. ETHLend also creates a way for lenders to benefit from loans given out and without the fear of borrowers defaulting. With a smooth and easy to use website, servicing more than 100 countries, I am giving ETHLend a 4 out of 5 star rating.
---
---
---
Links
ETHLend's Official Website | ETHLend's Twitter | ETHLend's Facebook | State of the Dapps Ranking
Disclaimer:
The content of this article does not intend to serve as financial advice, kindly do your own personal research.