Hello guys, its me again, I just want to share to you my work (entry) to @stateoftheart's March Arts Madness Contest. It's been a while since I've post something, coz it's quite busy for this week (a lot of requirements). So I'll get straight to the point, the other week I saw this contest and it caught my attention (because of the word "contest", yeah always! haha) just kidding guys, I foundd it interesting because the main point of the contest is to "PROMOTE STEEMIT" amazing right? As a newbie, I can say that this community is the best social media sites I'd ever had. It just not help people about their finances or promoting something, but also, it brings people together, because of this awesome platform, people was able to make friends, build connection, and form a family, and that's what I really like in this community. So moving on, I think I've said a lot with my intro.
HERE'S MY ENTRY GUYS!
TITLE: Steemit, a World of Unlimited Oppurtunities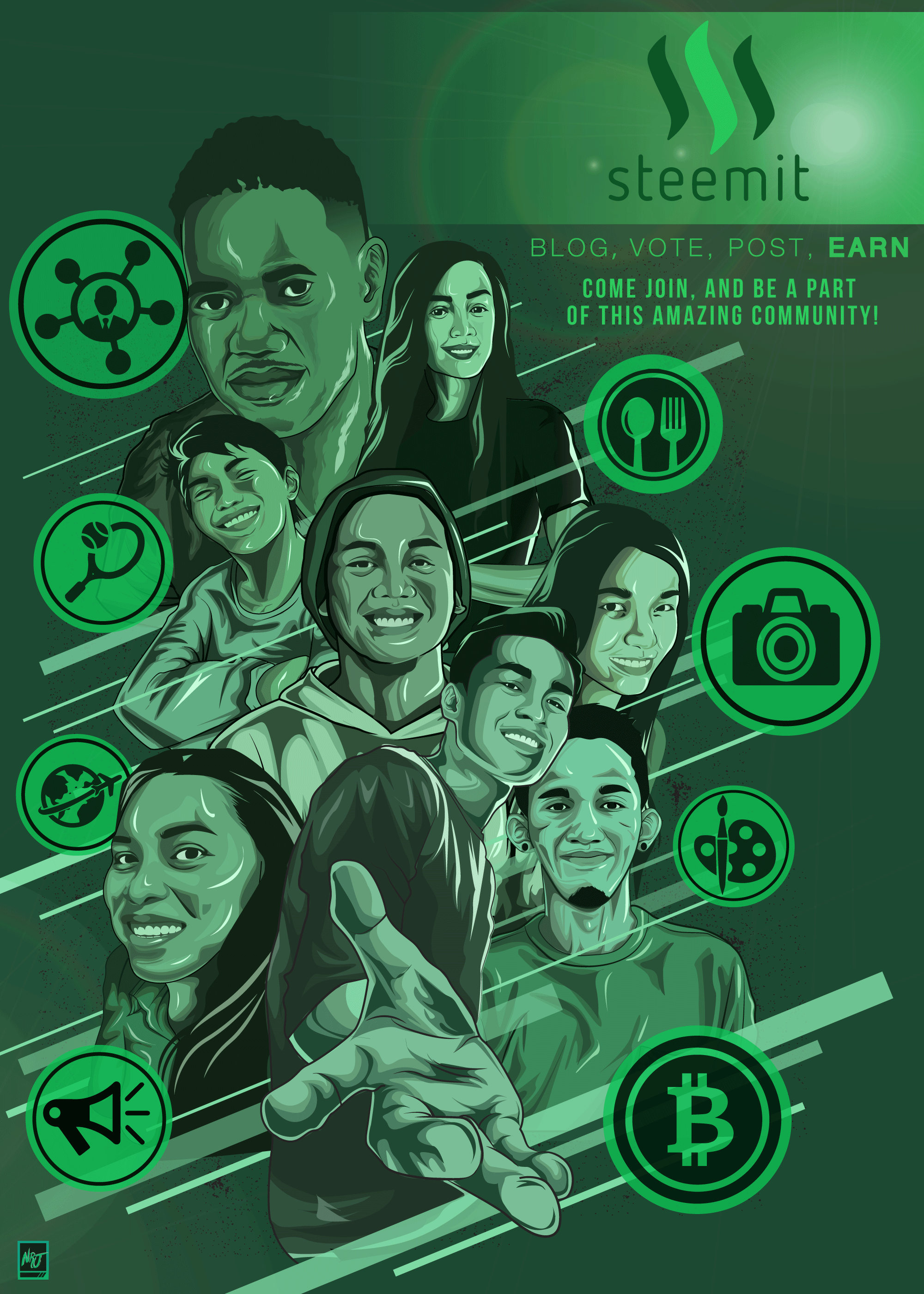 Before I explain why I ended up with this work, I'll explain a little bit of background about steemit for those who don't know about steemit and a newbie like me.
Background of Steemit
Steemit is a relatively new company, founded in early 2016 by Ned Scott and Daniel Larimer. Ned Scott earlier worked for Gellert Global Group, a family-owned private equity group which holds many North American food companies. Daniel Larimer is the founder of Bitshares, which has the 11th largest market capitalization amongst all cryptocurrencies.
The concept
Steemit is powered by blockchain technology and uses a new cryptocurrency to reward users who upload articles, images, commentary, etc. Other ways users can get paid is through sourcing and up-voting popular content. The earlier a person up-votes a post that becomes popular, the more is the reward. Users are paid half in 'Steem Power' (a vesting currency) and half in Steem Dollars, which can be exchanged for US Dollars.
Source: https://steemit.com/steemit/@panenka/what-is-steemit-and-how-does-it-work
I've made a poster because most people retain things or information that is presented visually and it's the thing that I'm used to and having fun with, because its my dream to become a graphic artist and designer someday. As what you had observed I've used a monochromatic style (using only one (1) shade of color) I've base it on steemit color which is green (a lighter green or close to cyan, sorry guys I don't know the color's name, but I know get my point). A love this color because it's very refreshing to the eye and gives a feeling of lightness and calmness. And the people I used here as reference here are all steemian (some are old friend, other's are the one I just met when I join steemit) I've asked for their consent and luckily they gave me a yes and support me. Illustrating them for me represents everybody here on steemit, they symbolizes everybody, especially the ones that's just starting in this community working hard to get a break and to become a successful steemian someday. And in the middle, I add a guy offering a hand, it is to signify or tell the people that they are very welcome and everybody is waiting for them to join the community. Also I included Sir Terry (@surpassinggoolge) to represent successful persons in steemit world. I want to add another person like @surpassinggoogle but I don't know a lot of them and I'm having a hard time looking for references (their faces).
And another thing is, I add some elements, a icons ( to represent\signify the topics or great things that a (new) steemian can work and write to. I can't put all of it but I was able to add some topics like (photography, art, travel, bitcoin, food, sport, and advocacy) I want add more but I may overdo it and it may look awkward. And lastly I add the steemit logo. As you can see I change the color of it to blend with the overall look of my illustration. Trust me guys, I want to leave the logo as it is (maintaining its color), but it kinda looks awkward and won't blend well, so I've just adjusted it to shades of green. And I add the tagline "BLOG, VOTE, POST, EARN" which is the the best way to succeed in steemit (I saw this line together with the logo when I search, I think that's the line of steemit, correct if I'm wrong). And lastly, to promote , I add encouraging line "COME JOIN, AND BE A PART OF THIS AMAZING COMMUNITY".
So that's all guys, the inspiration and explanation of my work. Of course, I will show you a little bit of the process I've done.
STEP 1. TRACING, ADDING SKIN TONE AND SHADOWS
Illustrating Everybody ( This the most exhausting part guys! Illustrating is no joke and it takes a lot of patience to achieve something, as what I've said in my recent blog post, "Patience is the key")
(PLOT TWIST GUYS, I AM THE GUY IN THE MIDDLE, SORRY FOR MY FACE, HAHA) I can't find a reference that poses like that, so I had to do it myself, haha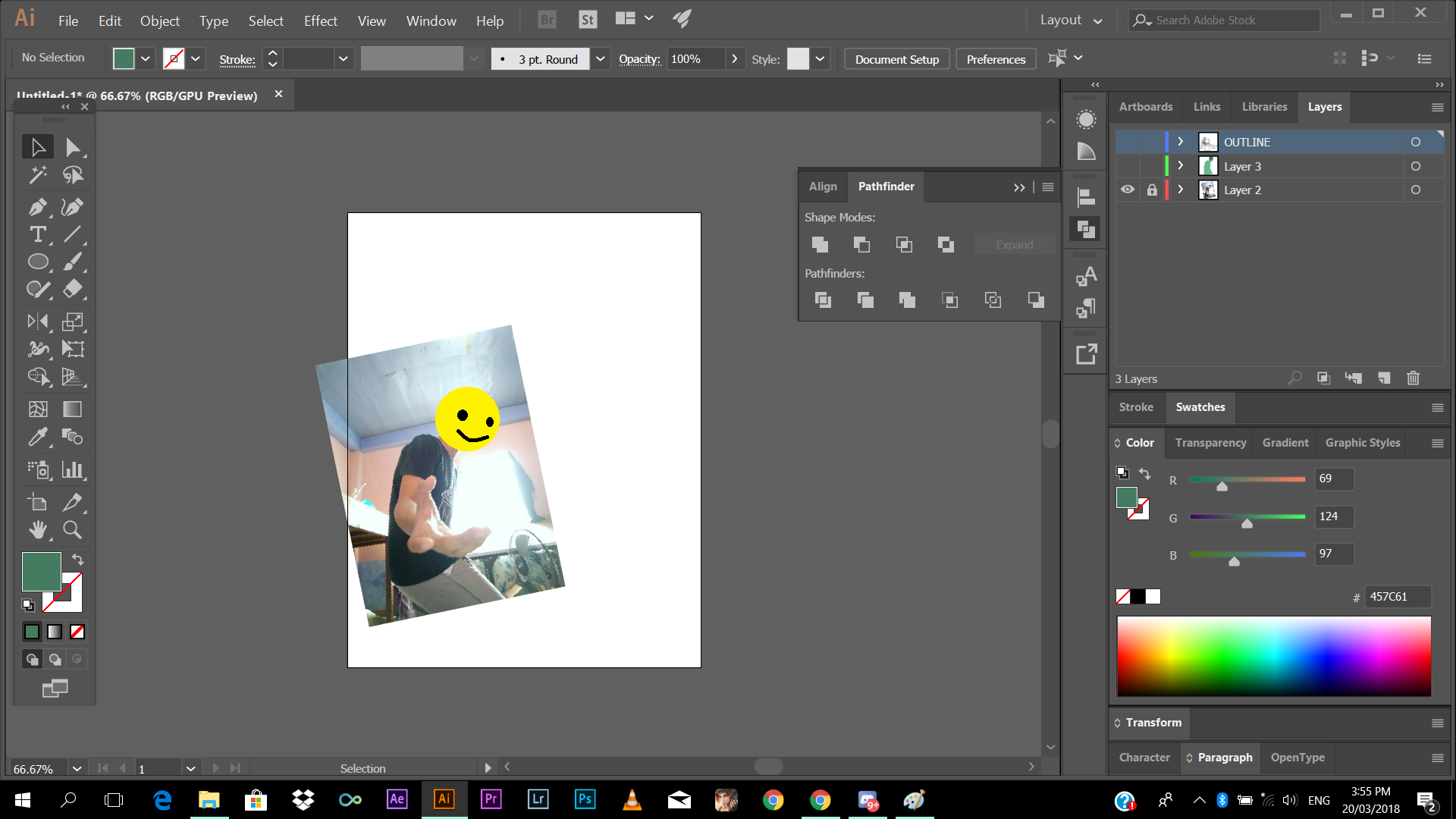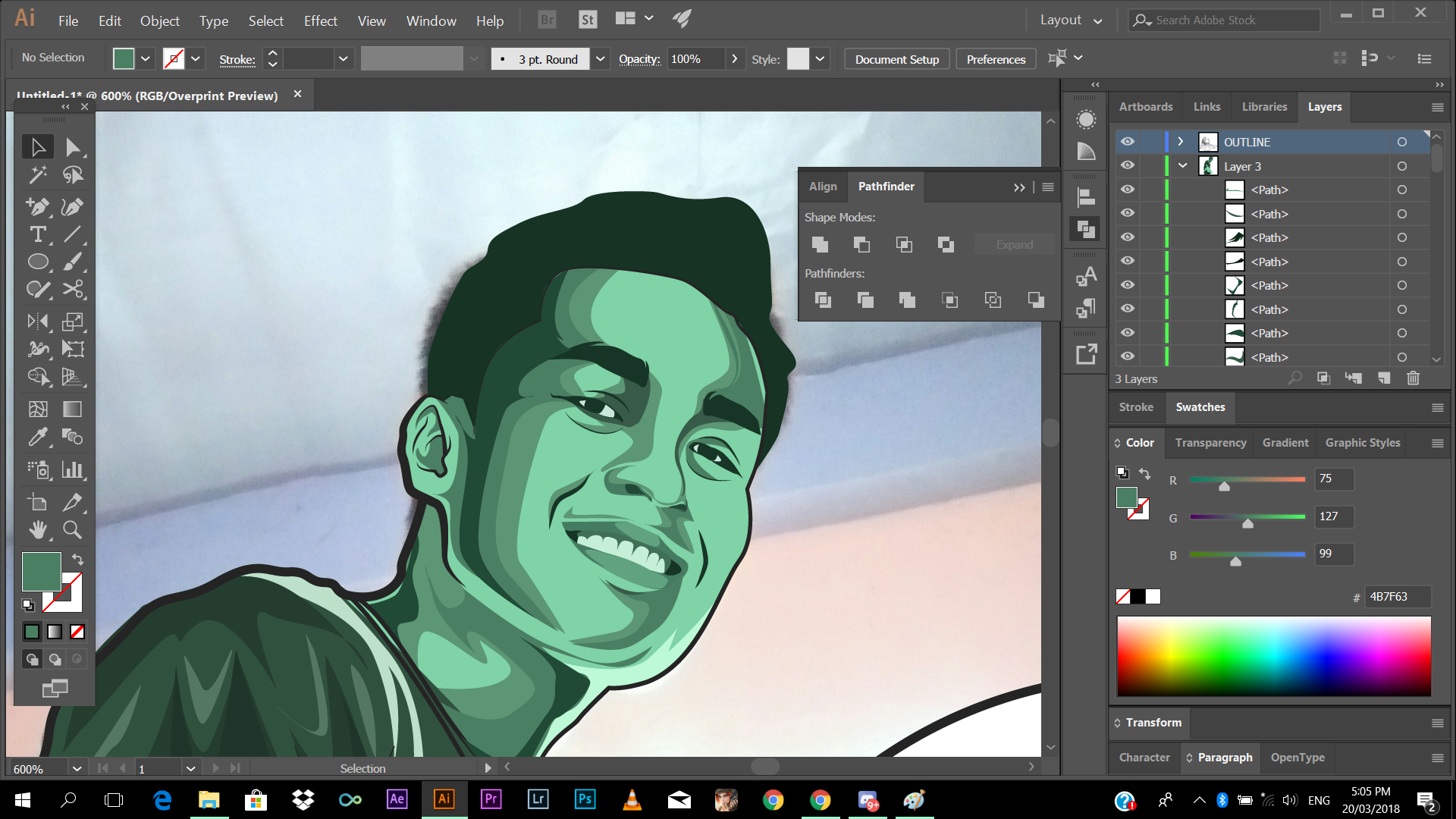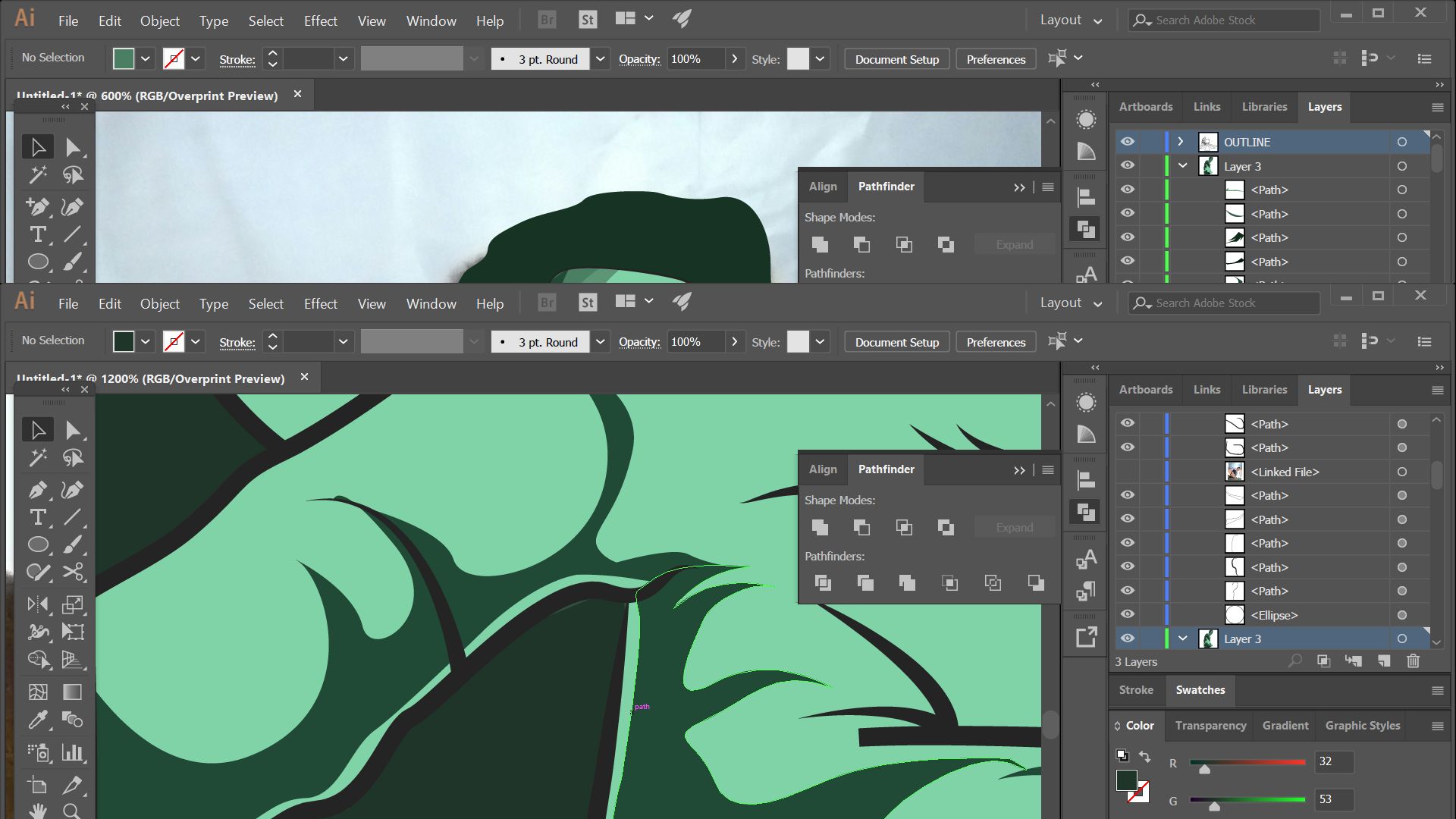 Adding more peeps
(this is Q)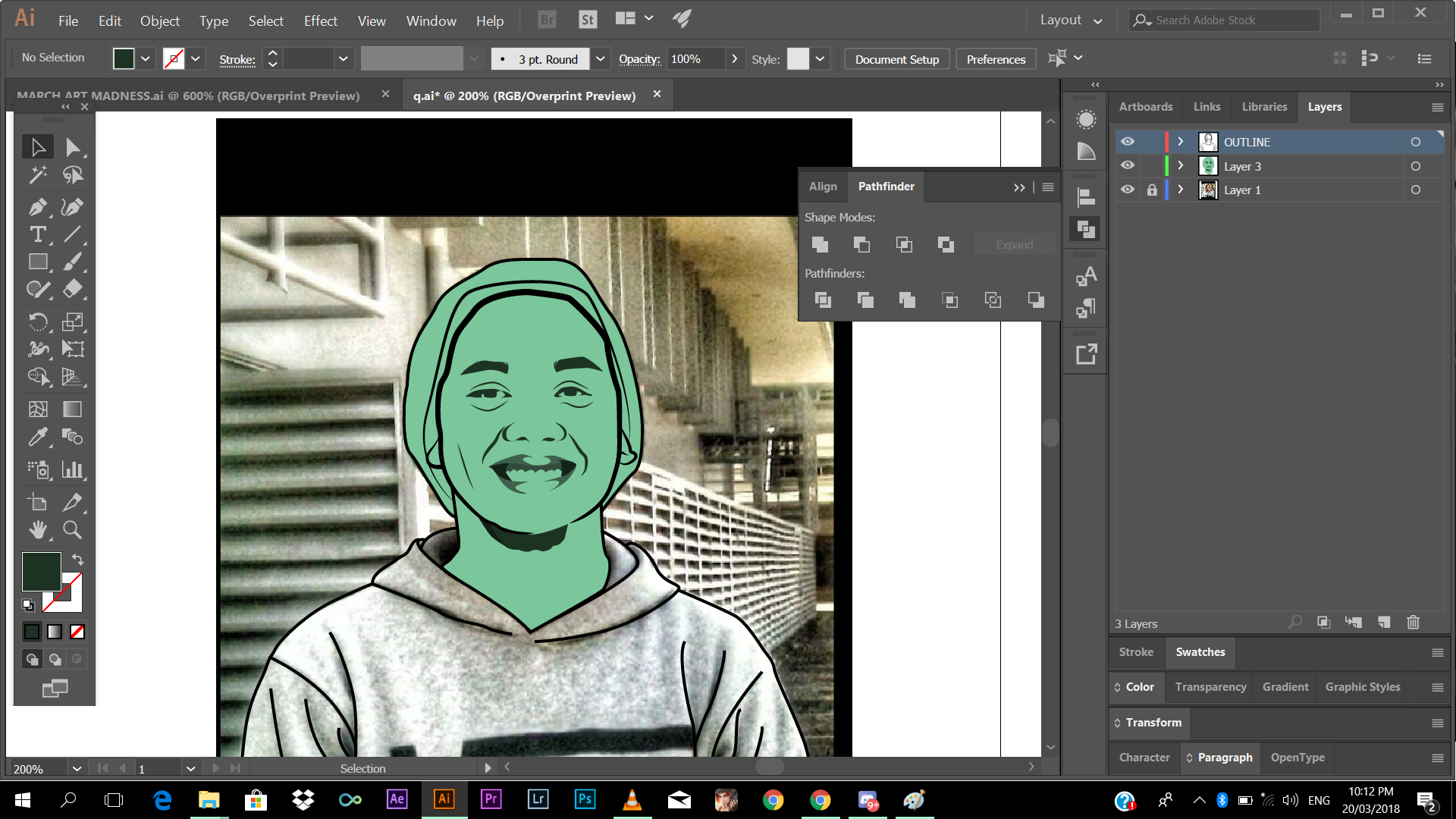 (This is Mikaela)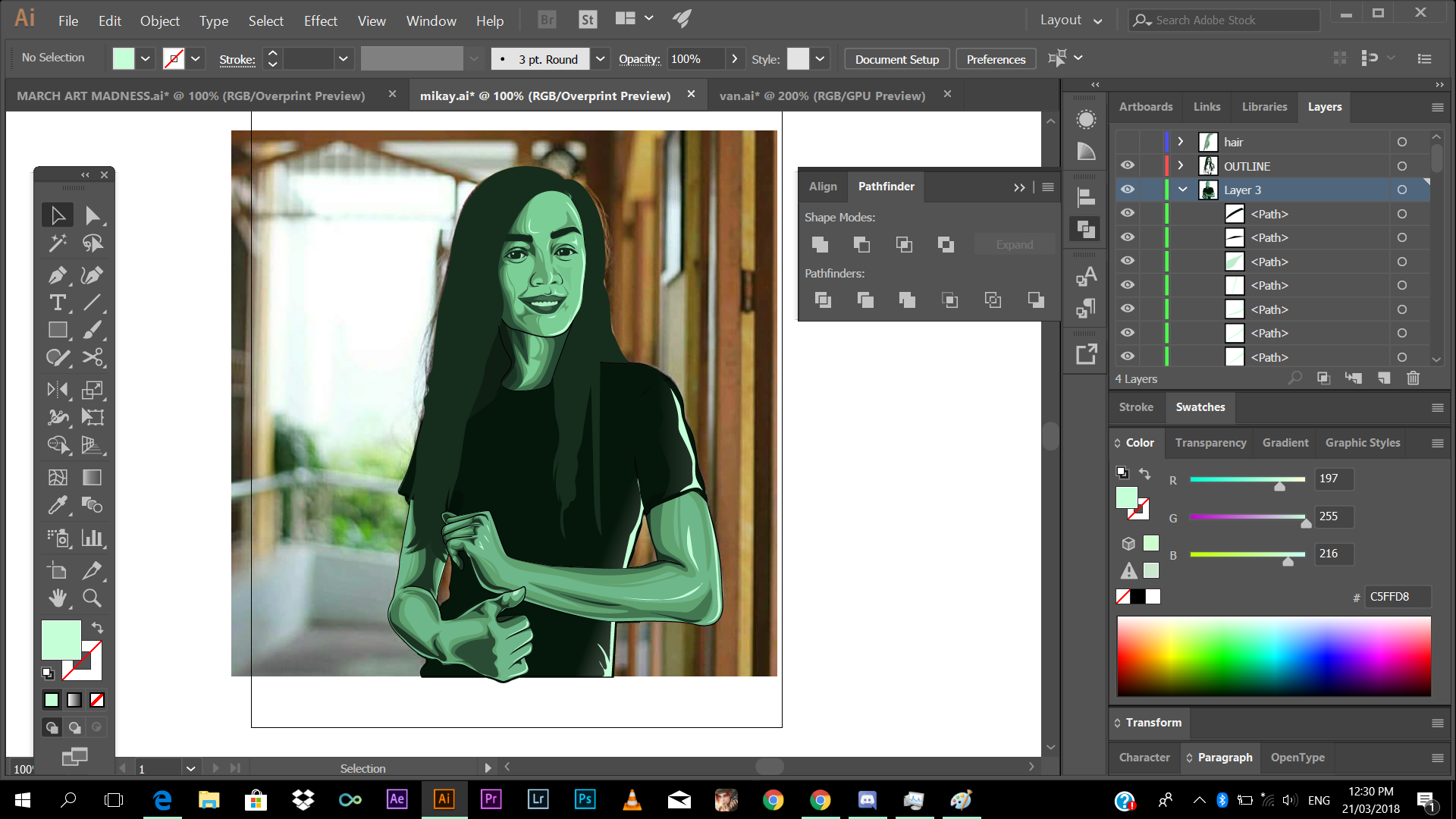 This is Van (As you can see He is holding a pillow, and we don't want it with our illustration, which is really irrelevant, haha) What I made is, I just imagine and adjust his pose, as a artist/illustrator we all need to be resourceful to find ways how are we going to improve our work.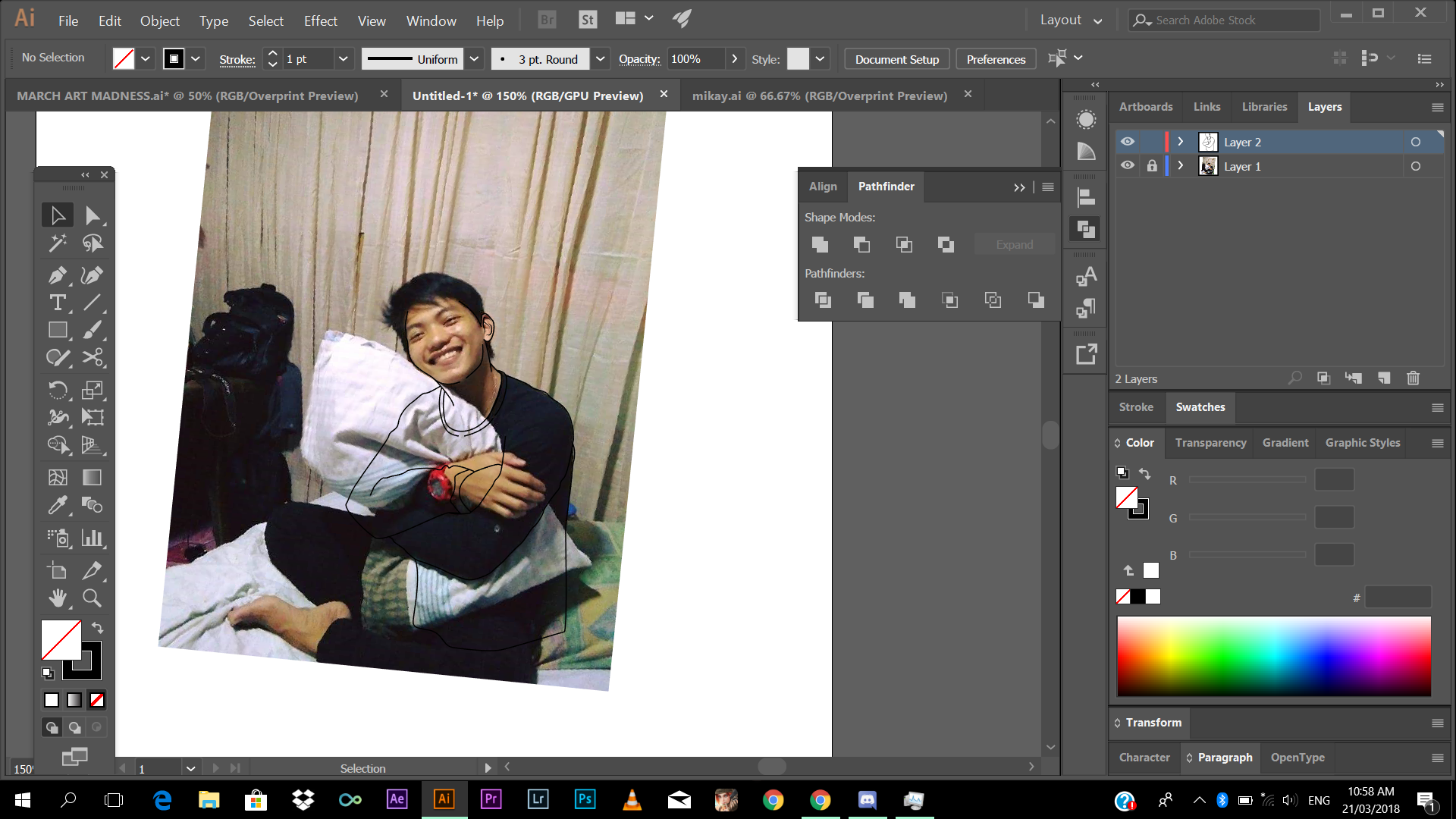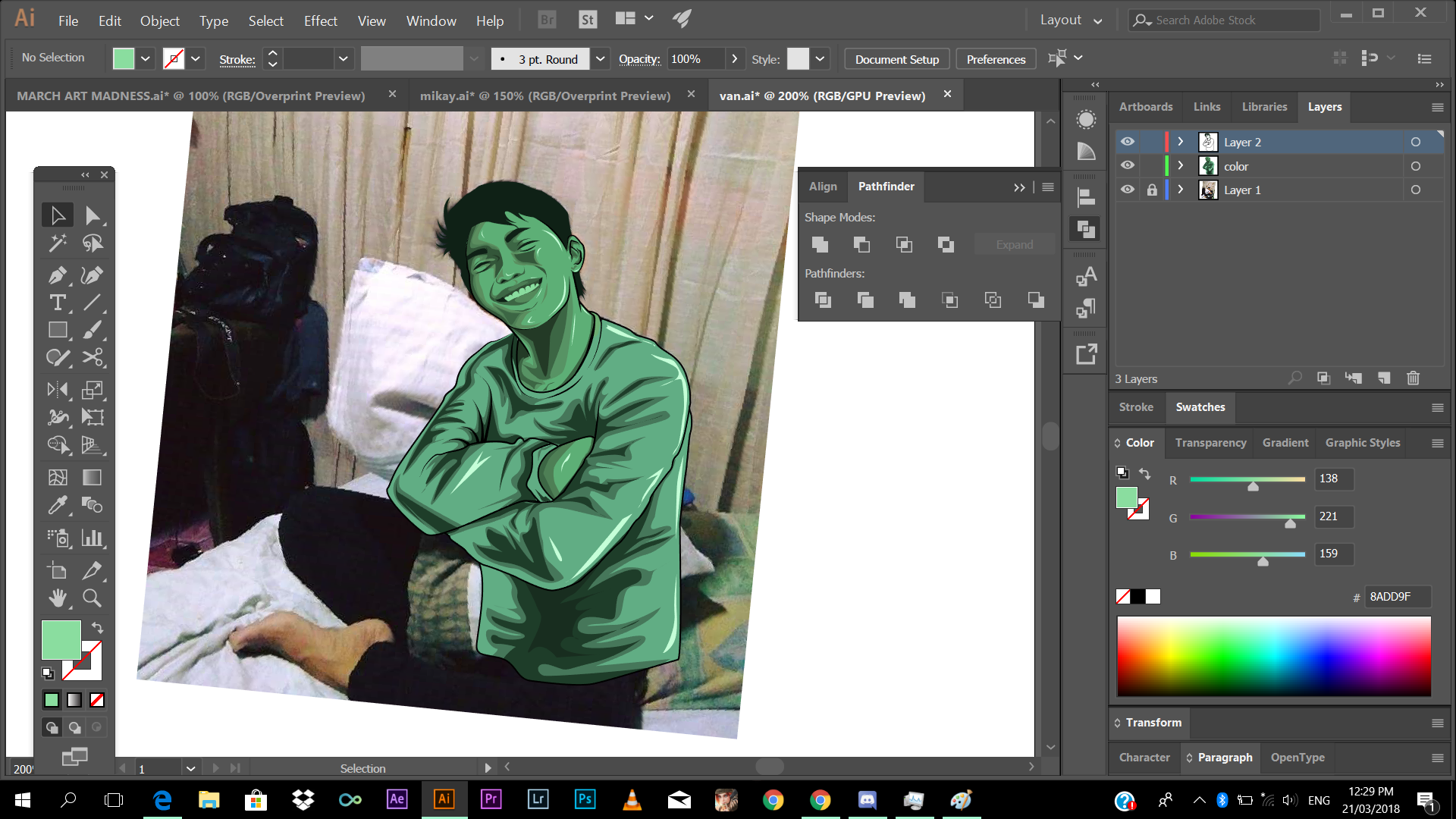 (This is Ate Edia) I've forgot to have a screen shot of her finished smile, but you can see it with the poster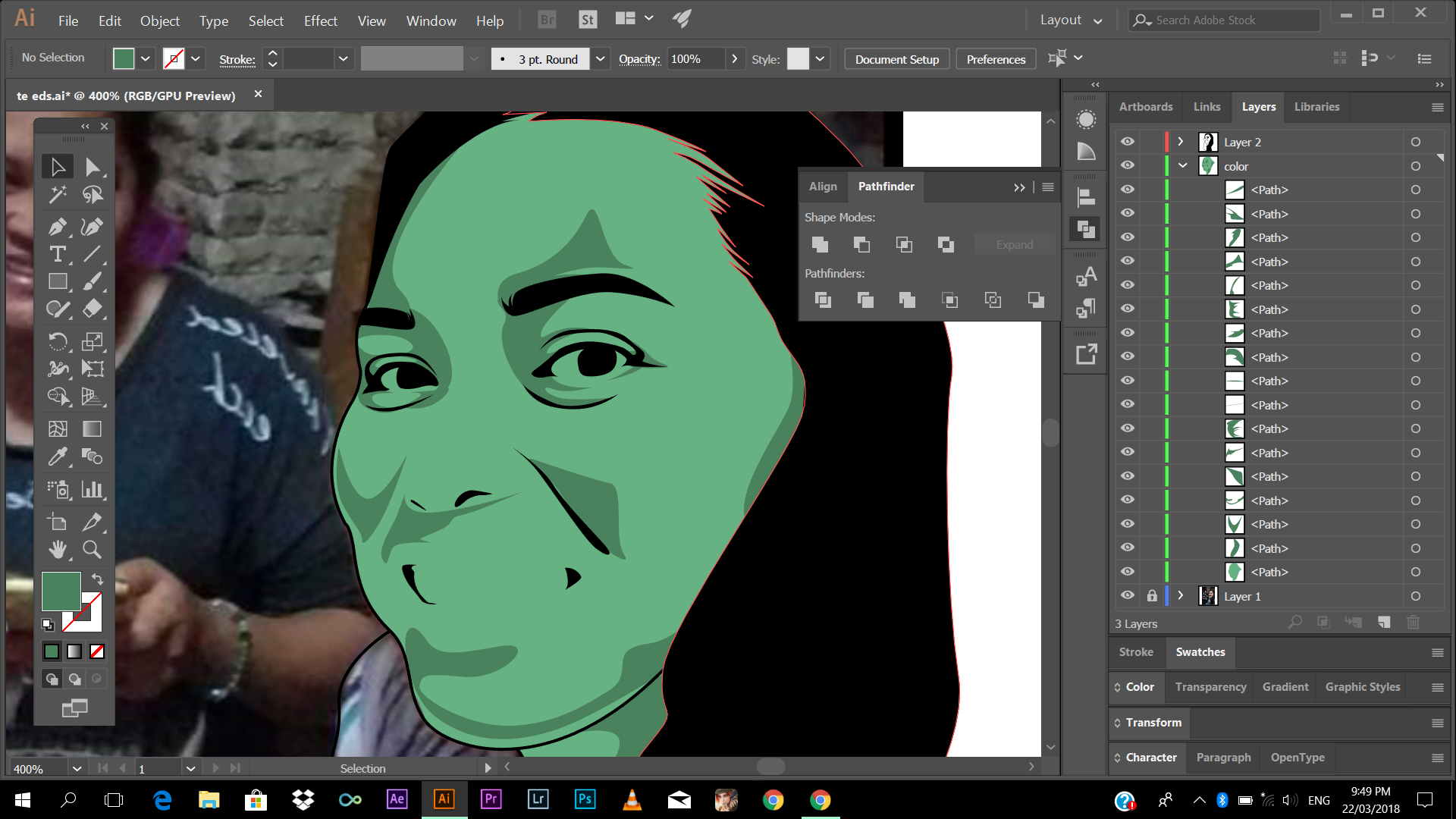 (This is Kin)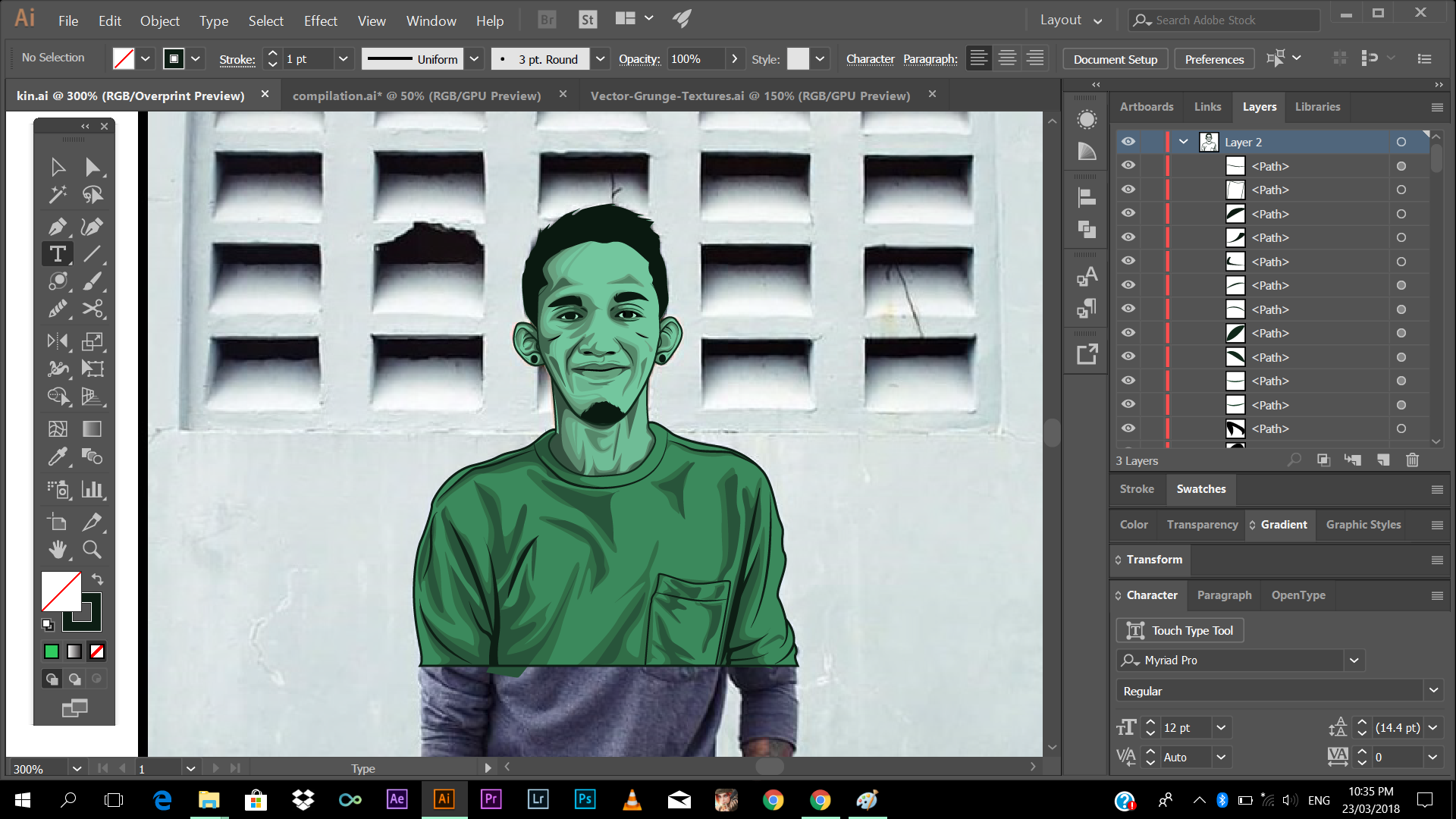 (This is Eve)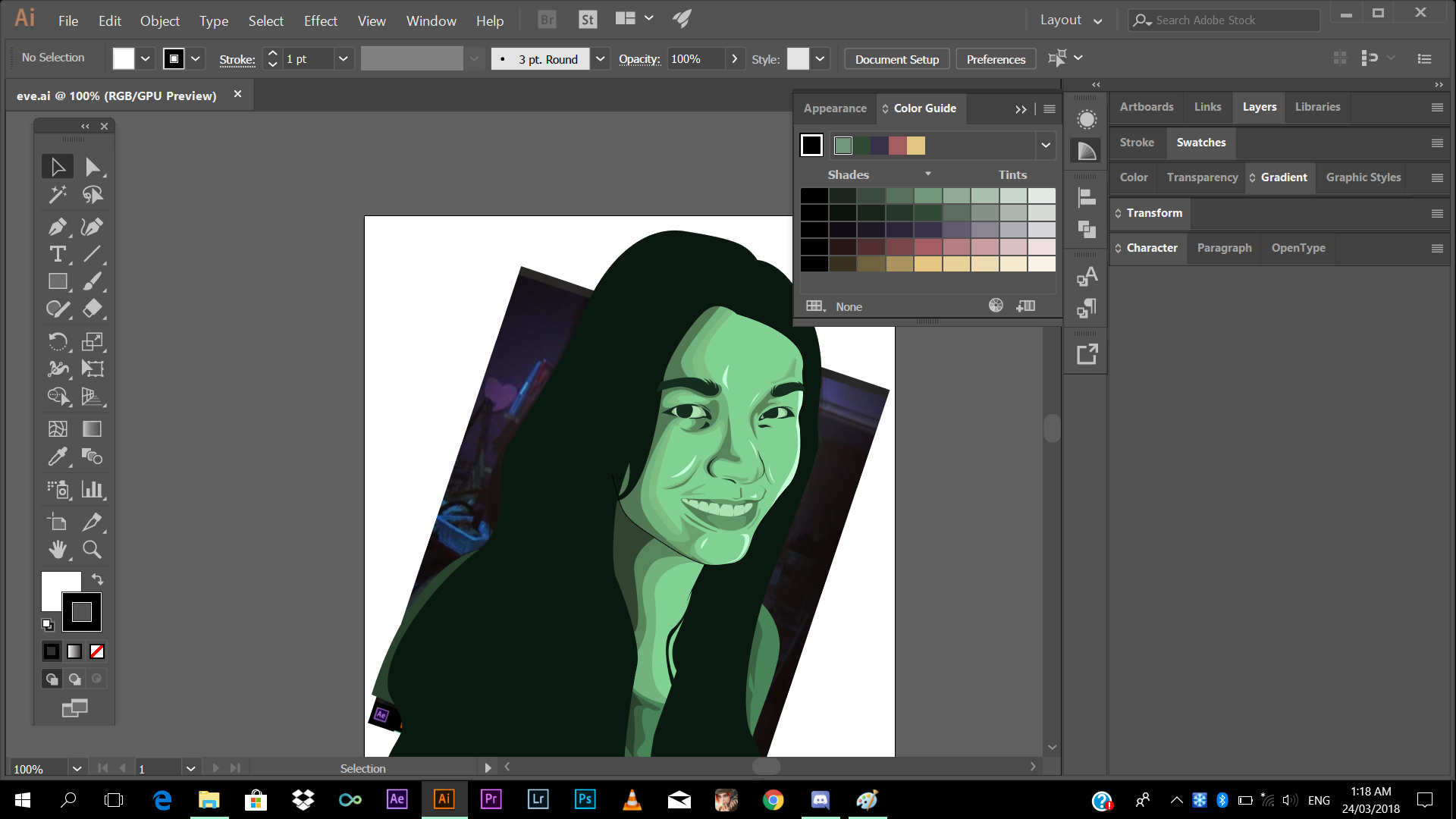 Last but not the least Sir Terry (he had helped many people, especially those who are just starting in steemit)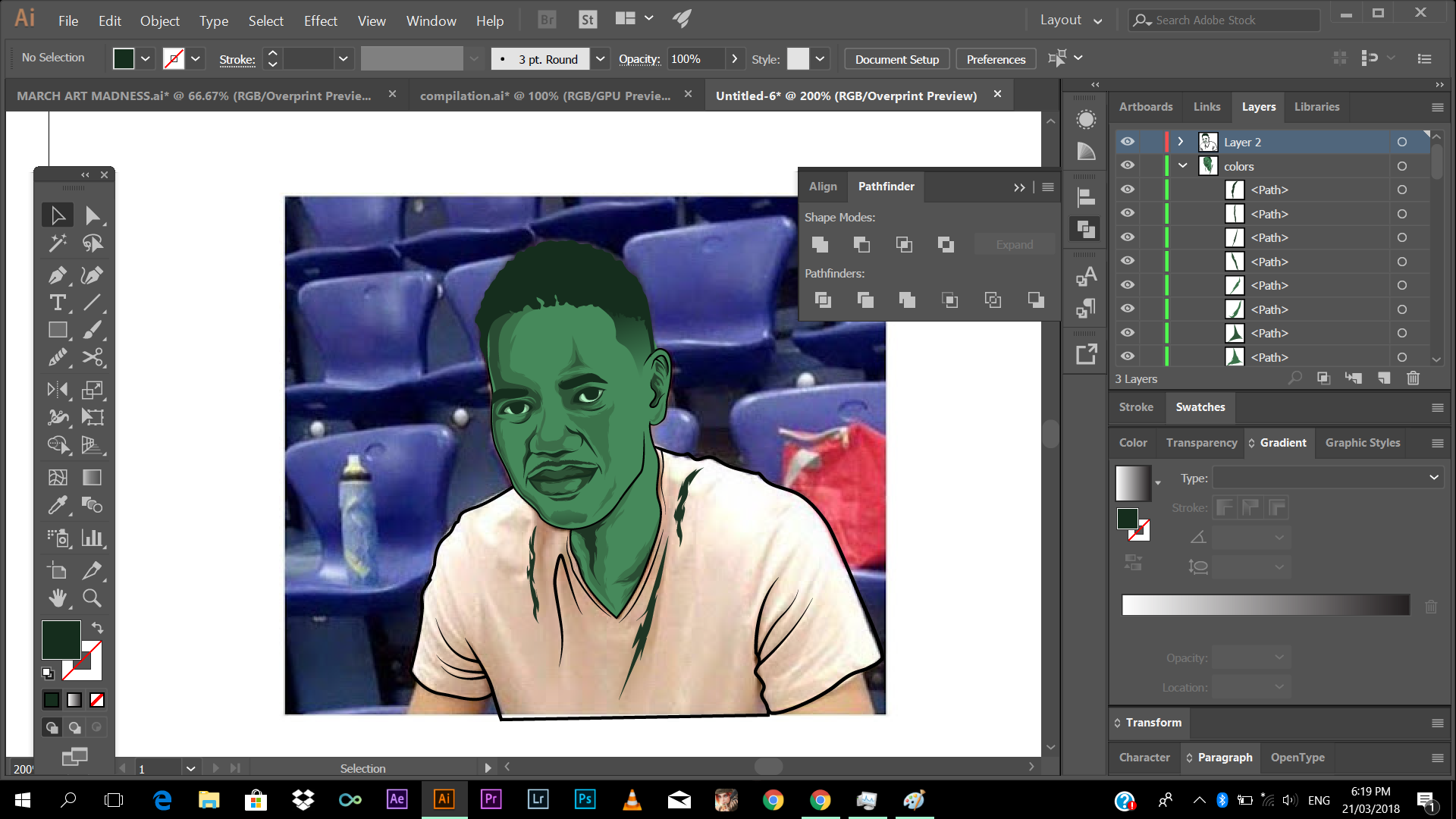 STEP 2 PLACING EVERYBODY TOGETHER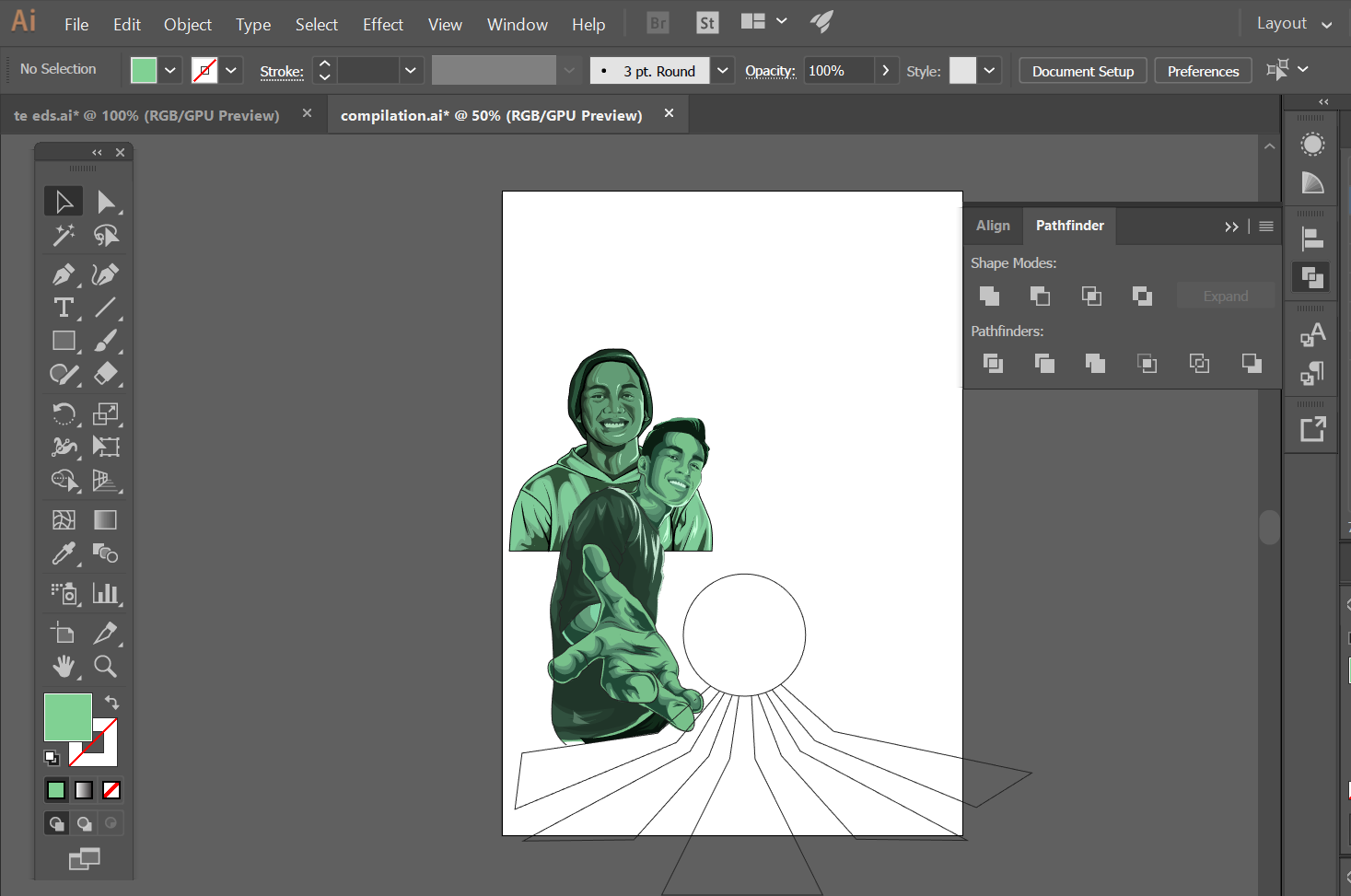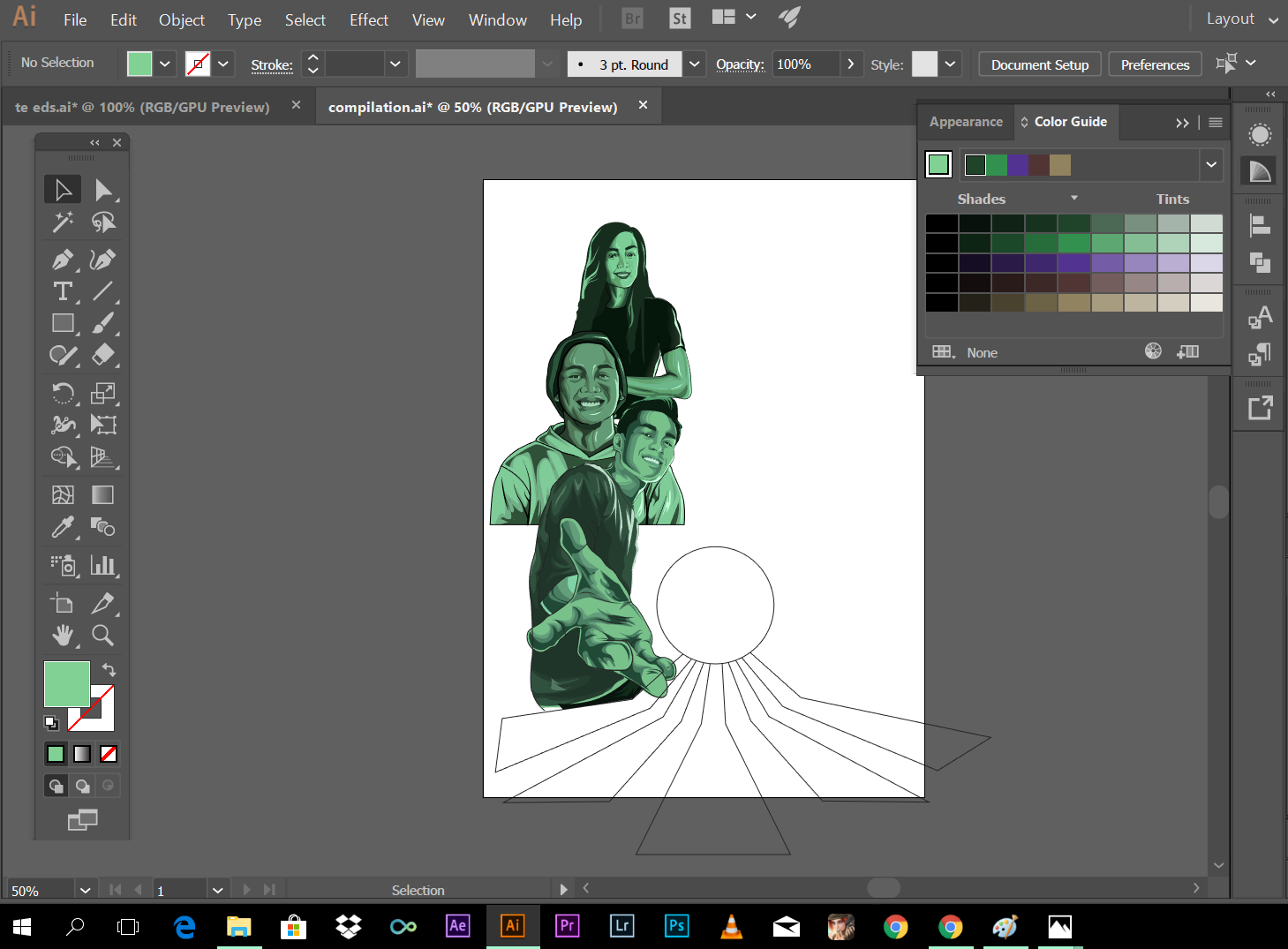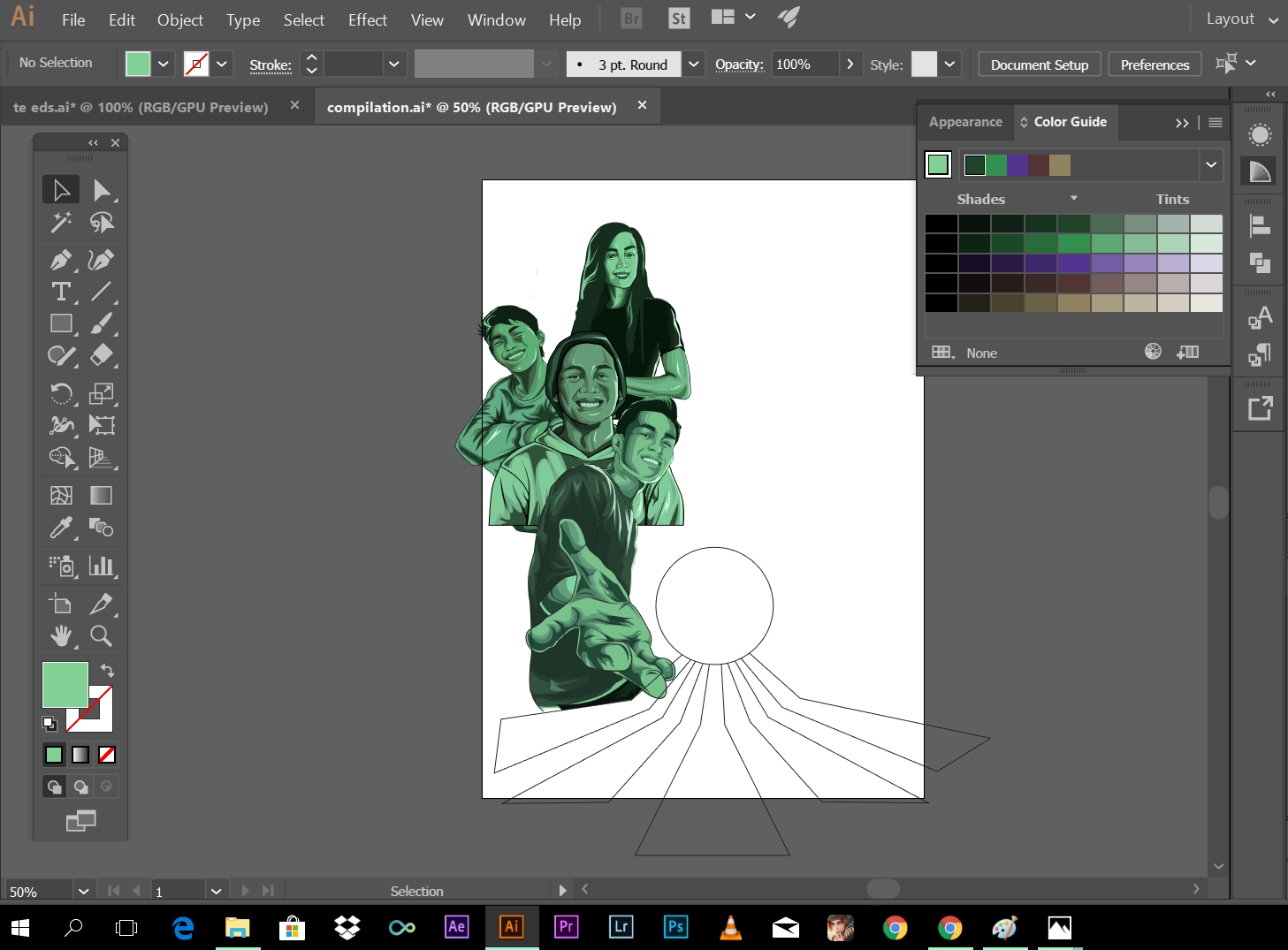 Don't mind the thing in the middle, its just a rough layout plan, but it did not go as planned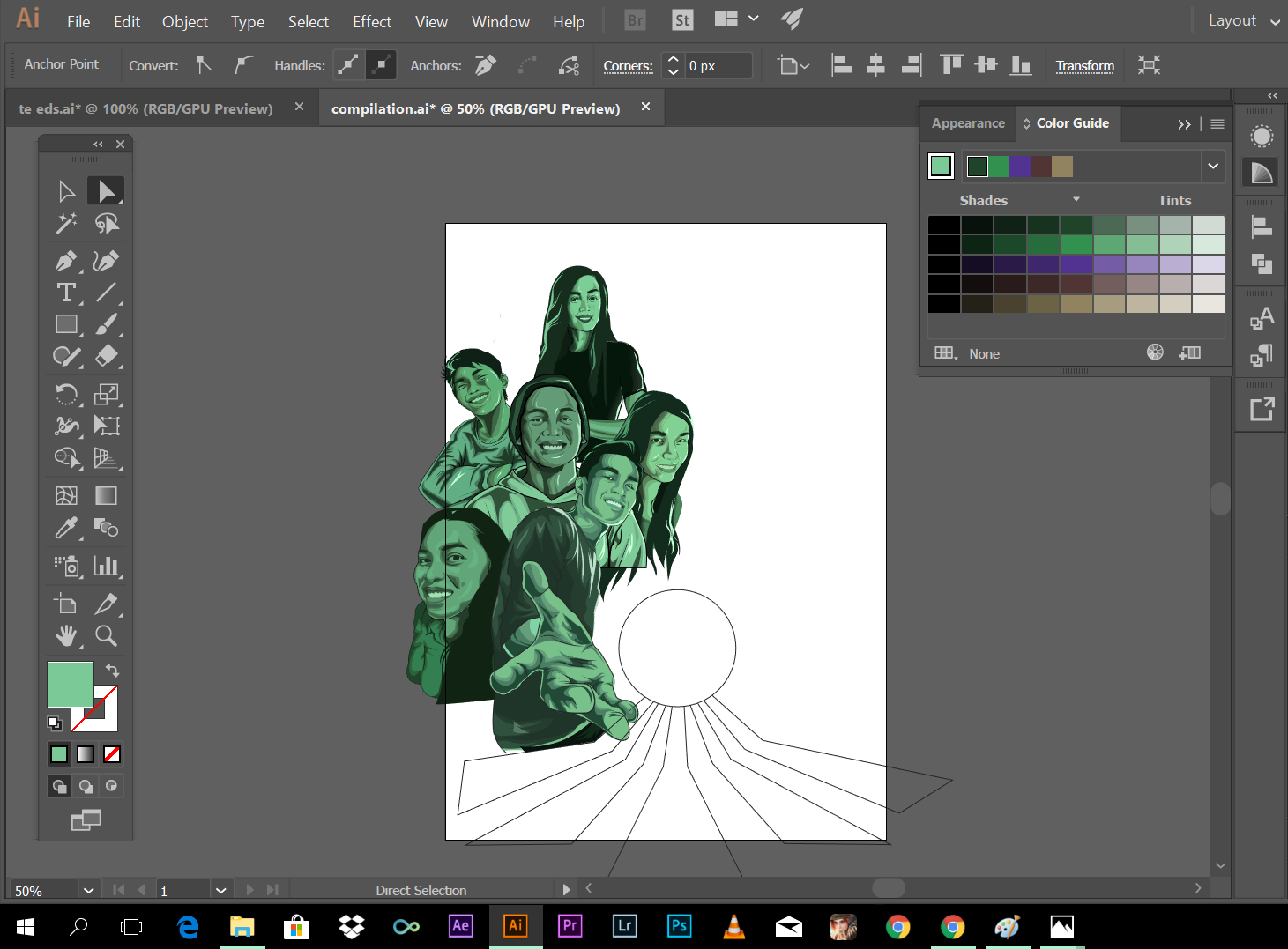 **STEP 3 Adding background and other elements
I put a dark shade of green so that the subject will be emphasized. I also add and try to play with diagonal lines to add more detail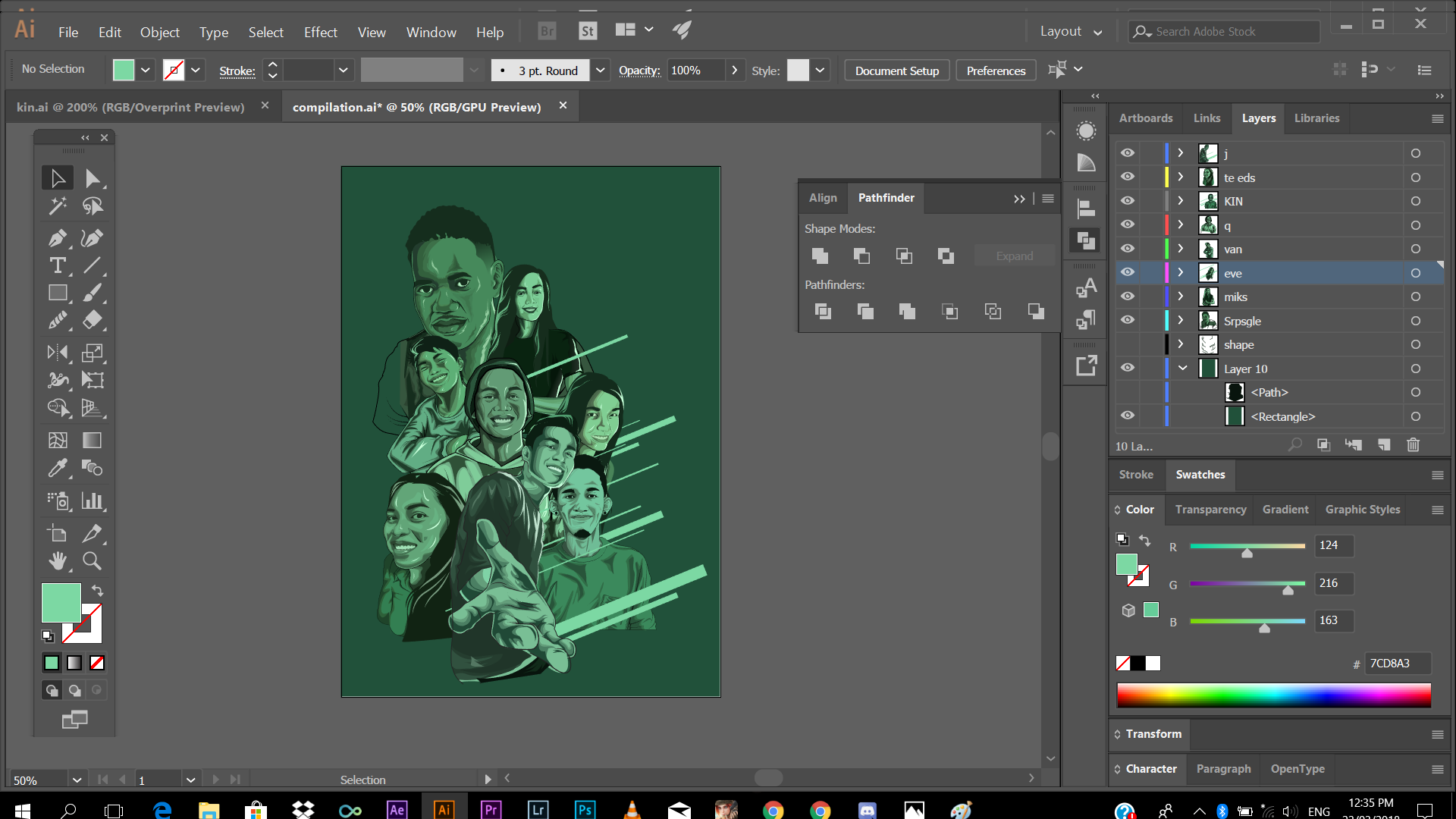 Then adding the Icons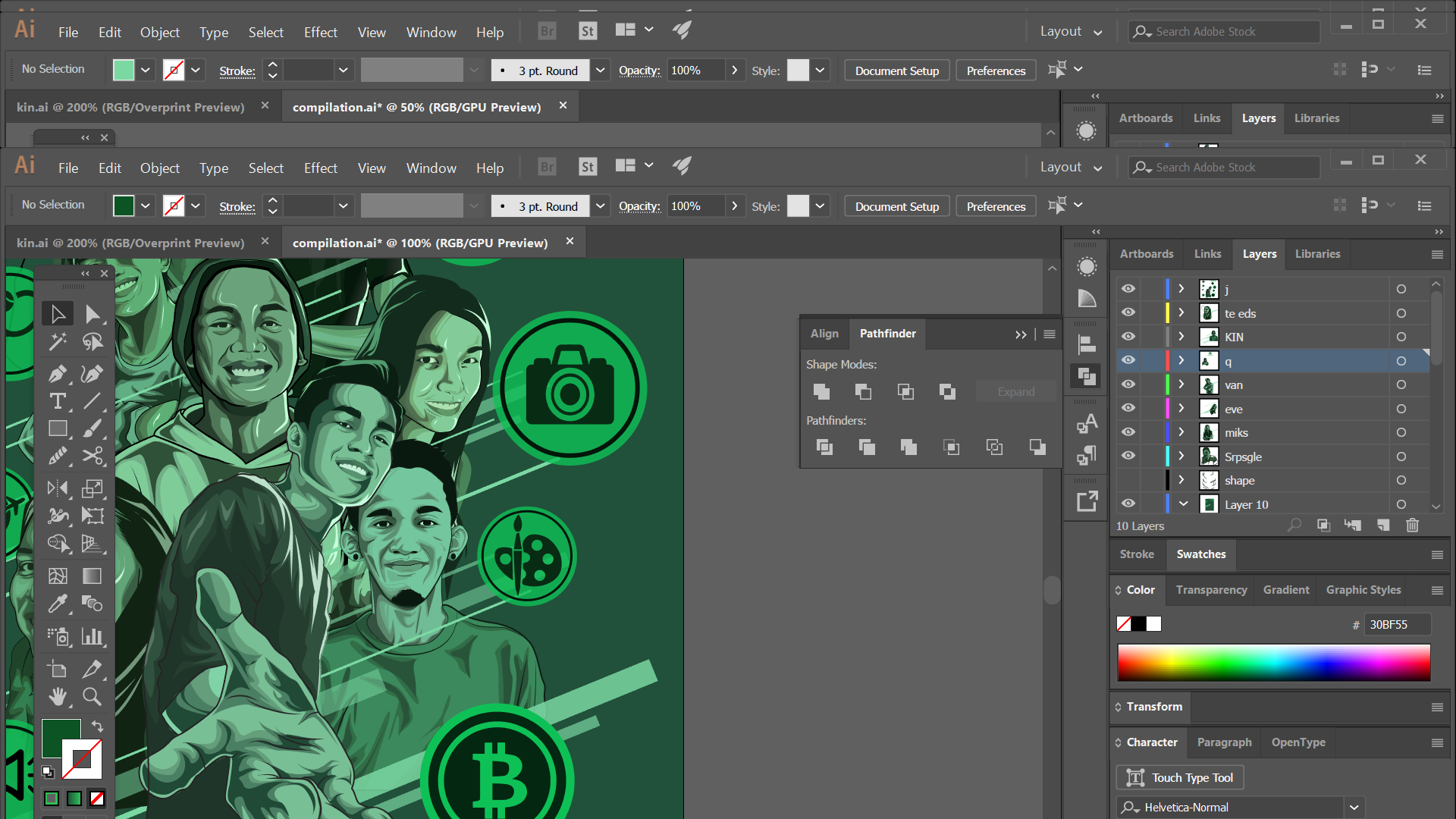 STEP 4 ADDING A TAGLINE
I added steemit logo and a line that I think that can persuade and promote steemit to everybody. I also add a little bit of flare, to make the steemit logo glow and highlighted.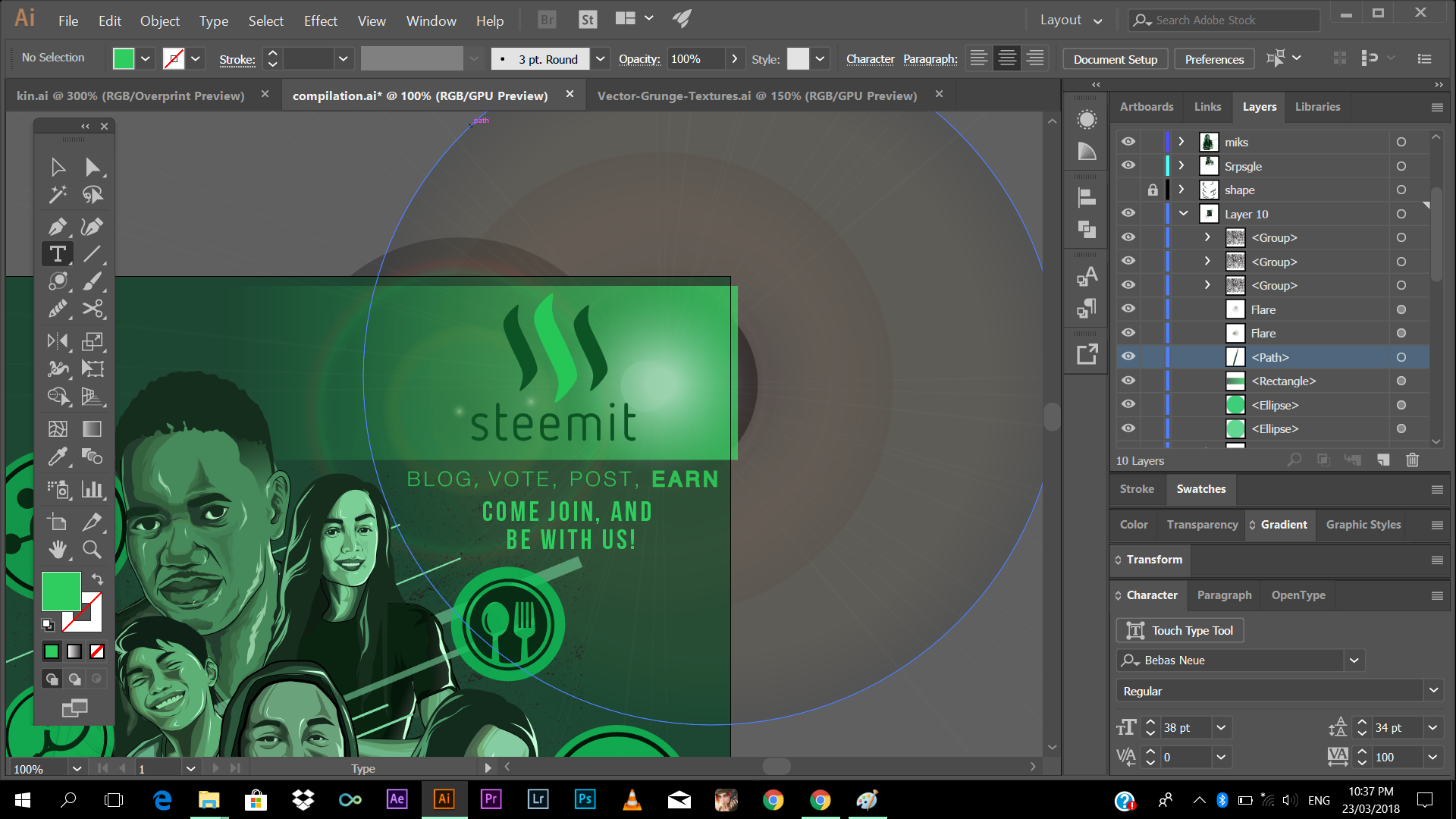 Then, here's the result (clearer resolution is at the beginning of post)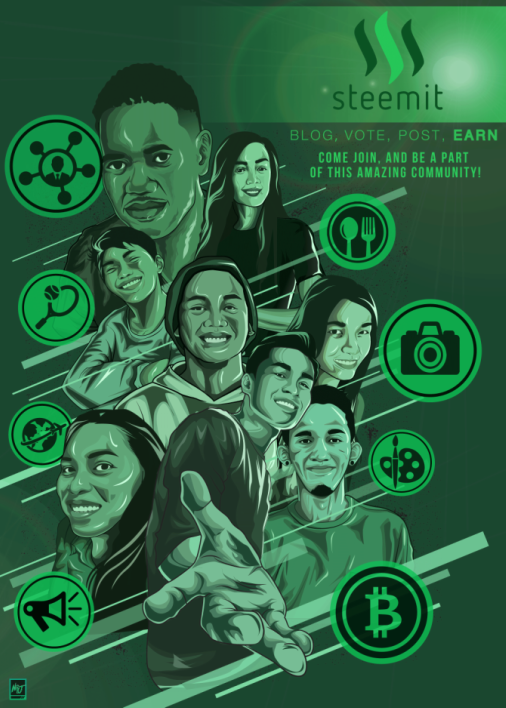 Thank you guys! for visiting my blog post, if you liked my entry feel free to upvote or share guys, thanks for supporting my entry ! Thanks
SPREAD LOVE AND POSITIVITY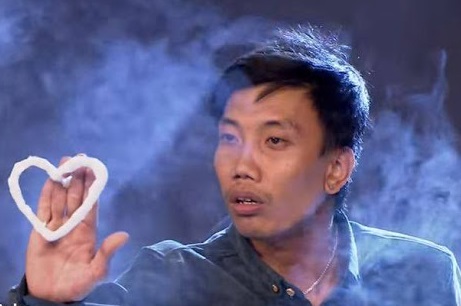 And check this awesome bloggers ✍🖥💻
@mikaelasinsuat4
@qyugmo
@kennik
@ediah
@jgonzalez2134
@mermaidvampire
@korinkrafting
@kothy
@looserwin
@jacintasevilla
Please do support 🙏🙏🙏
@surpassinggoogle
@stateofthearts
@steemitachievers
@steemitfamilyph
@steemgigs
@artzone