StakingLab is a team of experts who offer services for shared PoS pools, shared masternodes and instantnodes.
If you're already using their services, please share your experience on Steemit - it's worth while. 💰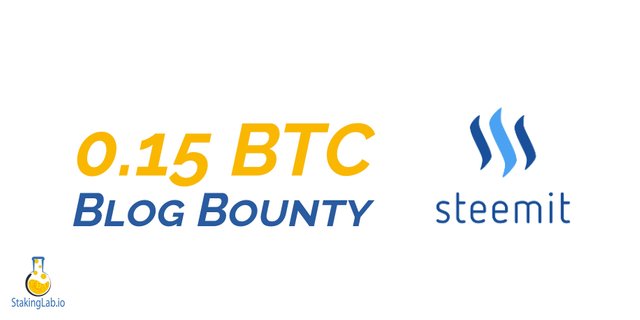 Start/End: July 30 – August 13
StakingLab are giving away 0.15 Bitcoin worth of Masternodes split between everyone who writes a blog entry about StakingLab.io
Blog criteria:
min. of 2.500 characters
min. 1 image
Please add your insight on: instantnodes, community & support, variaty of coins at StakingLab
no Copy+Paste of our PR texts!
use tag: StakingLab
one blog entry per user
On the 14th of August the bounty will be split up between all the submissions. And credited to your StakingLab account.
Bring it on!