Cloud Earning Staking PHT Giveaway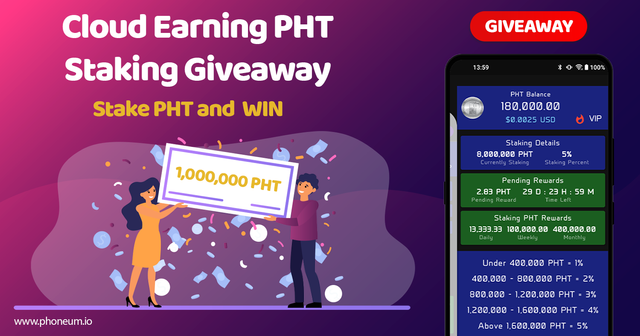 Hello Everyone,
We are excited to announce the start of the Staking Giveaway in Cloud Earning PHT.
Download and Stake Now: https://play.google.com/store/apps/details?id=com.cloud.earning
Between December 26th and January 24th, anyone who starts a staking session will be entered to win 1,000,000 PHT!
There is no minimum or maximum amount required, as long as there is a staking session active, you are entered in the Giveaway.
We will announce the winner on January 25th.
Happy Staking!
The Phoneum Team