AUSSIE DIGITAL - Staking Program - Earn 10% Every 30 Days!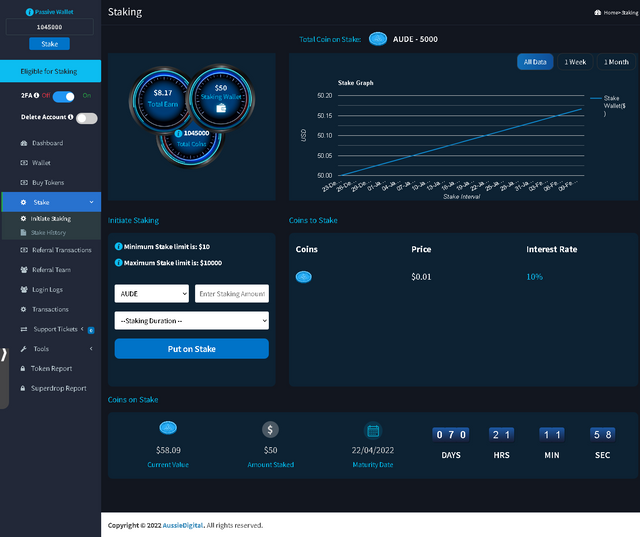 One of our programs is Staking. We give our users the opportunity to stake and earn a passive income.
Existing Users can be a part of the Staking program by logging in to their member dashboard and sending their AUDCoins for staking. If you are a newbie then you need to first signup on the Aussie Digital website and activate the 2FA verification via your phone. Once the user gets registered, they can stake their AUDCoins.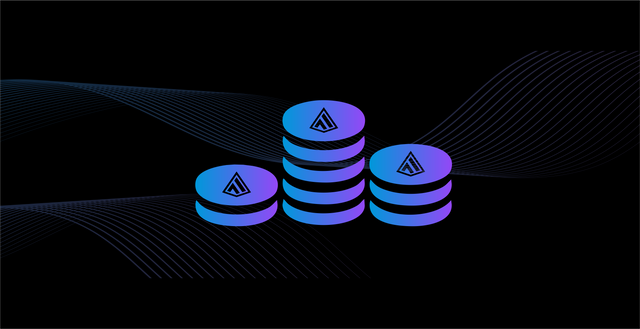 Aussie Digital has dropped the minimum stake to 1,000 AUD Coins—that's just $10! So, if you're a new member, you'll have to buy only a small amount to test the effectiveness of the staking program.
With $10 you can join our Telegram Elite Group. There you will find more information regarding the progress of our ongoing project.

Spend $10 to get 1,000 AUDCoins - it's a great opportunity to test the staking program without shelling out too much money. The time period can include 180 days, 150 days, and 120 days. When the staked coins get matured, the users can either claim them or re-stake them once again. Here's the simple idea behind Aussie Digital's staking program - the more you stake, the more rewards you earn.
Our Information :
Website : https://www.aussiedigital.io/
Facebook: https://www.facebook.com/aussiedigital/
Twitter: https://twitter.com/aussie_digital
Telegram : https://t.me/AUDOfficialGroup
Youtube: https://www.youtube.com/channel/UCGoncZDbjH21YOi4i4YwroA
Instagram : https://www.instagram.com/aussiedigital.io/
Github : https://github.com/aussiedigitalio
Reddit : https://www.reddit.com/r/aussiedigital_25b/