Stakecube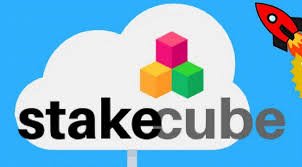 Hi everyone, I want to share this amazing staking pool. Since stakeunited got closed I been looking for a reliable staking pool. I came across stakecube and I can say it is much better then the previous pool I used. This pool support alot of different crypto/projects and it has it own cryptocurrency call SCC. It has it own exchange where you can sell you profits for other staking coins.
---
what coins are supported?
MMO
APR
ABET
SEND
ESBC
DEV
BITG
BITB
RDD
SPD
Theres alot more coins and this list is not even half of the list!!!!
---
Is there any other features?
Yep there is a built in Faucet where you can claim certain cryptocurrency to stake and as I mentioned above their is a built in exchange where you can sell your staking for other coins or even sell them to BTC, Ltc and Doge.
Their is also random airdrops where they will airdrops small amount of coins into your account which is pretty nice.
---
give me the link