Story of true humanity
Today morning when I was randomly scrolling news feeds I found this man.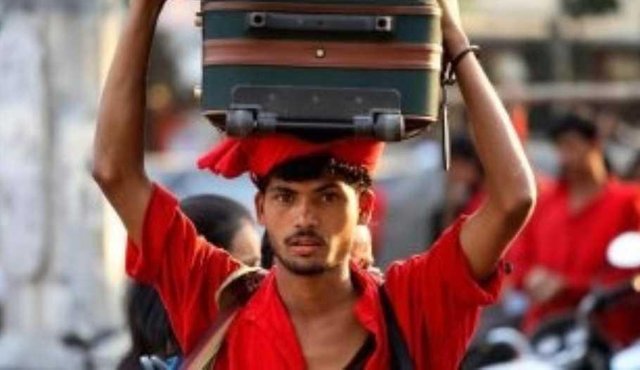 Sreenath K from kerala.
As you can see he is a coolie at ernakulam railway station in Kerala.
But what he has achieved is really inspiring especially for competitive exam aspirants.
He cleared Kerala Public Service Commission exams this time. Now just interview is left.
"I will keep studying while I work as a coolie because I have the pressure of running my house... I will keep studying and appearing for exams. If I appear for enough exams, I am bound to get a good job" - Sreenath K
He studied with the help of free WiFi of railway station on his smartphone. He has been appearing in several exams and studying relentlessly according to the article.
We see people wasting huge amount of time in smartphones. Smartphones are having more negative impact than positive we all know. But when we read something like this, it gives goosebumps. People like Sreenath are inspiration for us.
May he get his desired post. Best wishes man.