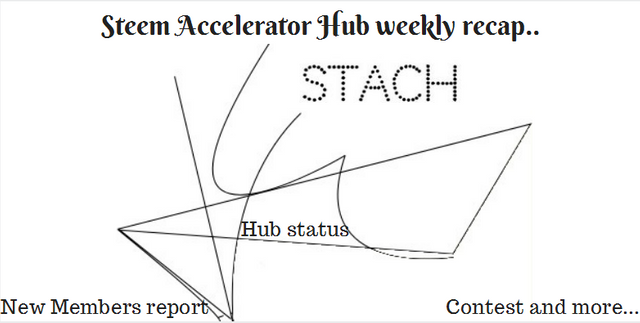 ---
Hello everyone, @ejemai here with recap of STACH activities for the last 7 days.
---
Hub Status.
We now have two hubs, STACH 1 Port Harcourt and STACH 2, Uyo.
STACH 2 was launched on the 20th of January 2018.
Both hubs are in full operation and is a meeting point for new and existing Steemians who come in daily to Steem, collaborate and help new users make a sense of the Steem ecosystem.
The Hub is generally decentralizing the offline as it was created to do with new locations and projects proposed Worldwide.
---
STACH 3 is loading!!! Wanna know the location? Stay tuned!
---
It will interest you to know that, every meetup, projects and expenses being organized, attended, handled and incurred by STACH is 100% powered by earnings from post payouts.
---
Accounts Opened.
For the week ending 30/01/2018, over 80 accounts were opened at the Hub and through the ongoing #Project20millionNaija campaign which has paid out over 200SBD in rewards.
We will be doing a post to highlight these newbies registered as we get the details from the participants. You can check STACH TAG to see the number of new accounts opened daily.
---
Meetups and Seminars.
Upcoming.
---
STACH offline Seminar.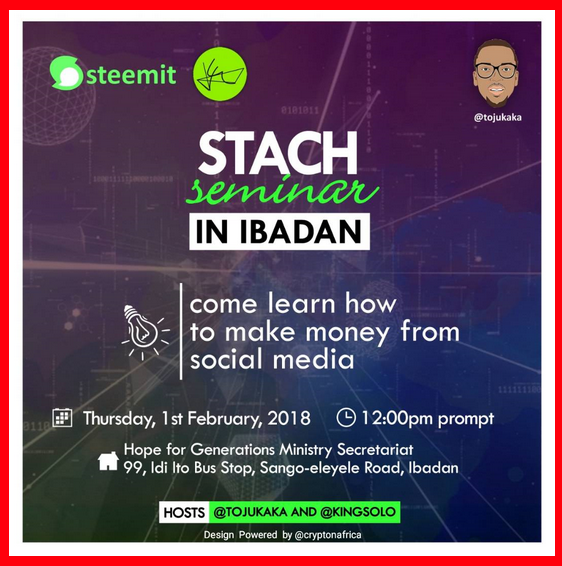 This is a seminar holding in Ibadan on the 1st February 2018 and it is being hosted by
@Tojukaka
and
@kingsolo
.
---
FETCH.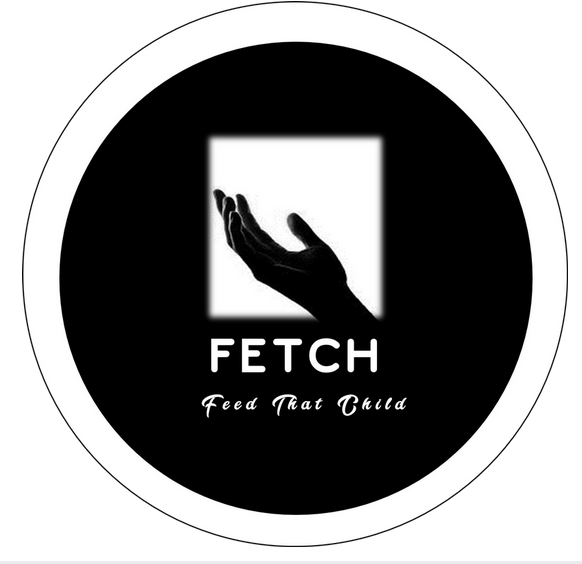 FETCH means, FEed That CHild and it is the brain child of
@Alisonudeme, @Giftessiet and @bundis10.
I have to say that these trio are amazing and the fact that at their young ages they are already thinking of changing the world.
More about them soon.
We shall be visiting the Government Children's Home in Ikot Ekpene, Akwa ibom State.
Yes, we are already making inroads into these areas with the power of the Steem.
Date is Saturday 3rd February 2018 and we shall be starting at 10am. Join us.
---
Chat with a witness.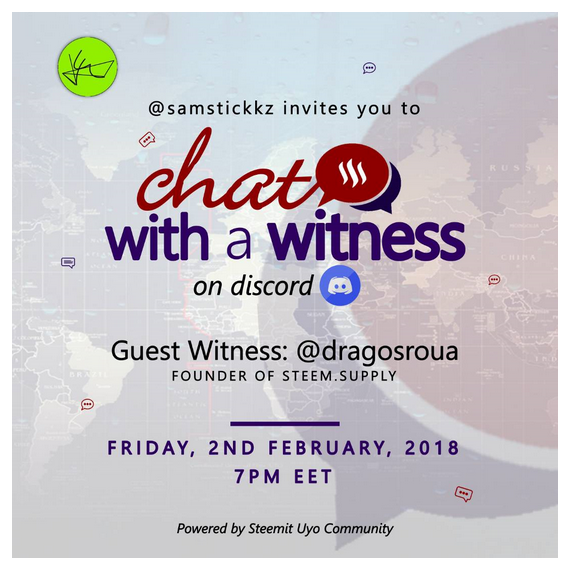 This is a new project we will be running on the STACH discord as concieved by
@Samstickkz
and it will be giving us an opportunity to meet our witnesses and hear them tell us first hand their experiences and contribution to the Steem Blockchain. For this first edition, we will be having
@Dragosroua
and it promises to be rewarding and insightful. Join us on
STACH DISCORD
on Friday 2nd February 2018 at 7pm EEt.
---
EOS Meetup.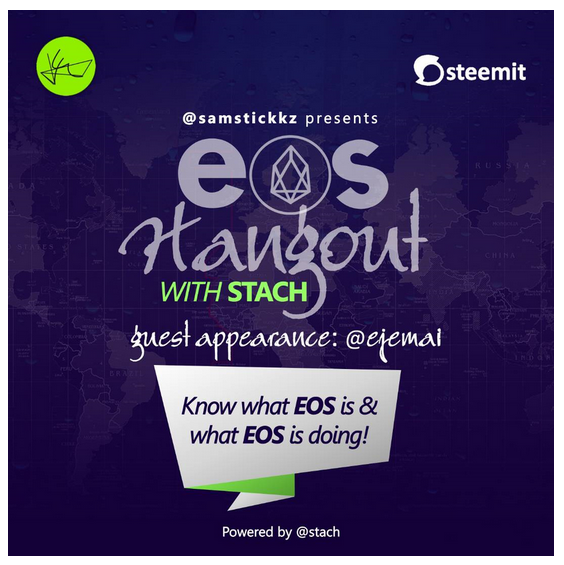 We shall be hosting an EOS Meetup on Saturday 3rd February 2018 at STACH 2, Uyo. This is in line with our follow through to make EOS known and accepted in our community. This event is hosted by
@Samstickkz
.
Join us if you are in Uyo, time is 2pm.
Venue: STACH 2, 50 Itu road, Uyo.
---
Steemit Enugu Meetup.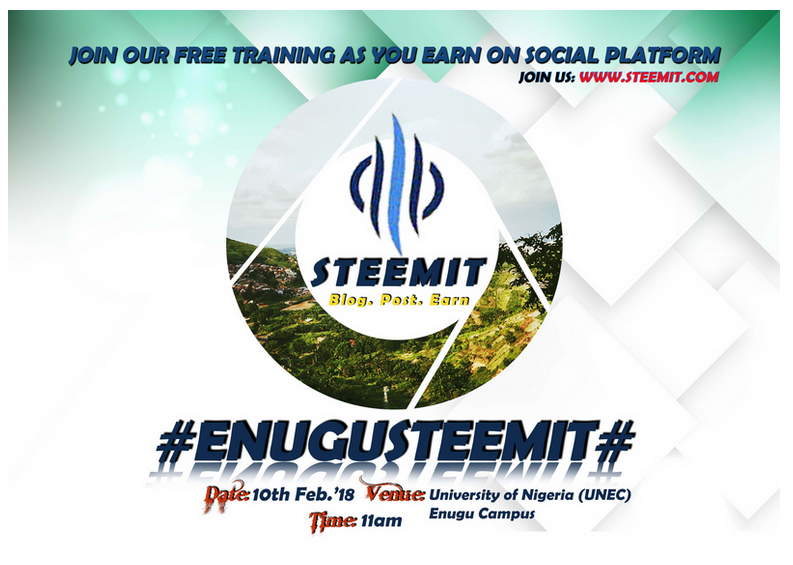 February 9th 2018. This is going to be the first Meetup of the Steemit community in Enugu State and it will also be the inauguration of the Steemit Enugu community. We are going to be placing that State on the Steemit map come 9th February 2018.
---
Projects.
The STACH Air-Clinic project is created to decentralize the Healthcare sector. It is the Uber of the Healthcare world and we are leaving no sector left behind as we introduce the Blockchain to our daily lives. Get ready for some new updates to this project.
---
SteemSoccer1.- This is a sports project as developed by Mr. Japheth aka @Theheralds. This is a sports project designed to bring the real life sporting experience to the sport's loving Steemit community with updates, contest and money making betting services that is sure to bring in the fun in more ways than one.
StachExchange.- This is a project as designed by Samuel Joseph aka @Samstickkz. This project is designed to bring some ease to the ever growing Steemit population as they are gradually getting into the full adoption of the Steem/SBD currency. We decided it is only right to provide these services that will make Steemit become a major and mostly used cryptocurrency in the world. Just change from Steem/SBD to USD, Yen, Rand, Naira etc.
SteemCamp.- The newest project on the STACH platform as designed by Michael Chijioke aka @Michaelcj the Blockchain entertainer, is designed to bring unparalleled entertainment to the world via the Steem Blockchain. The project will bring together a crop of the creative commons who will display their talents in ways like never before seen.
Lookout for this amazing first of its kind project that is launching soon.
Merchant services designed to accept Steeem/SBD.- This is a real time trading platform that will accept Steem/SBD as payment for goods and service and we are really excited. Looking around the Steem ecosystem, there are various projects coming with promises to make this a reality, but we are the first that will actually make it a reality as we have in our lockers a merchant service that will accept the Steem/SBD currencies for goods and services.
These various outlined projects are just a tip of the iceberg as we are set to really decentralize the offline and make the Steem economy become fully acceptable worldwide, starting from Nigeria to the rest of the world.
---
SOMETHING NEW AND BIGGER IS COMING!!!
With Steemit and the Steem Blockchain, we have come to know ourselves as being able to continually impress ourselves and surpass our imaginations as they just keep turning out to be so amazing.
In the next couple of weeks, we will be releasing STACH 2.0 and this one promises to be really exciting as it will be community engaging and building.
Announcing it is even making me feel high headed as the plan to decentralize the offline just keeps falling into place.
---
We now live in Phantom communities where there are no impossibilities.
---
Contests and Giveaways.
STACH now runs two contests.
The STACH Short Story Contest is on and you can still enter for a chance to share in the $10SBD bounty. It is a 199 words contest.
The STACH Anonymous Writing Contest for a chance to share in the $20SBD bounty is open for submission
The Whatsapp Chat free SBD giveaway where over $70SBD has been won, has been moved to STACH Discord.
New Contest loading.- You can join us in our new contest and win some Whaleshares and other fantastic prizes.
---
---
STACH is a physical Accelerator Hub dedicated to decentralizing the offline by breaking the barriers to accessing the internet like light, internet and conducive working space.


Steem Accelerator Hub... decentralizing the offline!



STACH is supported by @Sndbox as a Sndcastle project.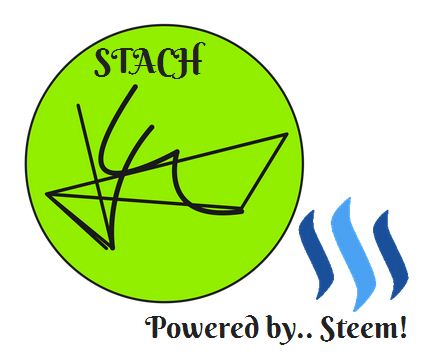 ---