Enjoy The Blessings In Today
Every new day you get into is an opportunity for you to make yourself better than what you were the day before.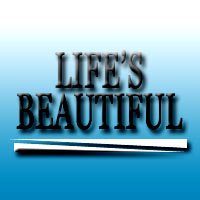 Welcome to a new day! Today is a day of great possibilities for you, but if you want to experience such possibilities, you must learn to face today with enthusiasm, optimism and hope. So many of us keep moving around with the sad and negative baggage of our past that we prevent ourselves from enjoying the beauty in each of the new day that we get into.
Look, you can actually enjoy you life if you can learn to not always take yesterday with you wherever you go. You can start afresh and make something meaningful of today. Don't allow your experience of yesterday steal your today and your life. Be on the driver's seat of your life and make your today an interesting one.
Do have a wonderful day!