Artificially Grown Ear
This is a new one, An american soldier lost her ear and received a transplant . What's special about this transplant is the brand new ear was grown in her arm.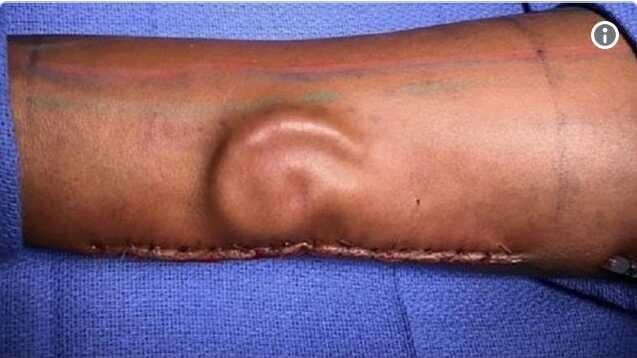 (Picture reference kcci news)
This was carried out by surgeons at the William Beaumont Army Medical Center in El Paso. The newly grown ear was transplanted successfully on Shamika Burrage after she lost her left ear in a one-car accident while on leave in 2016.
The (WBAMC) surgeons carried out this procedure by taking cartilage from her ribs and carving it into the shape of an ear.
The newly grown ear was then placed under the skin in her arm to make it grow.
The chief surgeon at WBAMC estimates that it will take up to 5 years but after the process has been completed it won't be noticeable. The young lady will need 2 more of these surgeries before the process can be said to be complete. Also the procedure will enable her grow a new set of arteries and veins to ensure proper functionality.