"Marien what should be call our team" @francistagbo asked me. "Myself and @winarobert have decided to call us 'Team Hammer'" i told him. The others nodded in agreement and we all strode off to the caged range that would was to be our battlefield in a few minutes.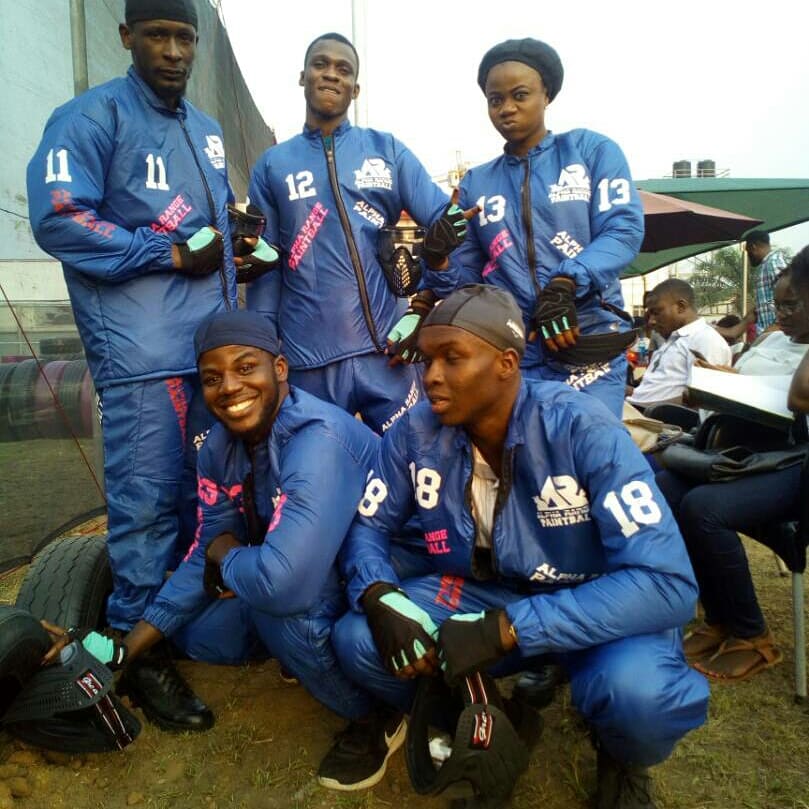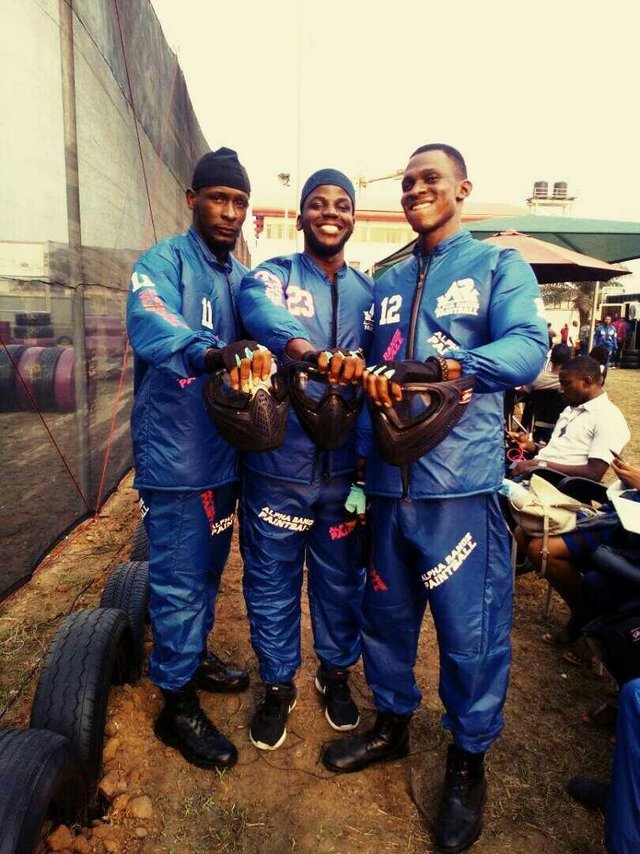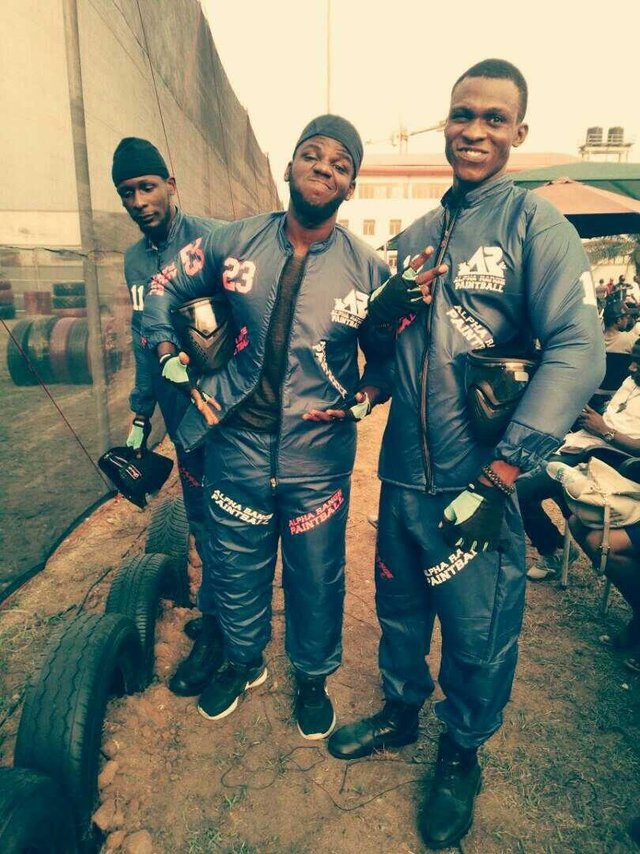 We squared off with another team that called themselves 'Team SARS' (no kidding, SARS). And when the paintballs started flying we knew we were in for the shit as their amiable 'team leader' took one to the eye 5mins after it all started. As an honorable man i raised my rifle as a sign of surrender and stepped aside only to watch my team have their arses handed to them. My exit was followed by @winarobert and then @francistagbo. The supposed big guns had been taken out and in just a matter of minutes 'Team hammer' was over despite the last minute gallantry of the only woman in our team who also turned out to the last man standing.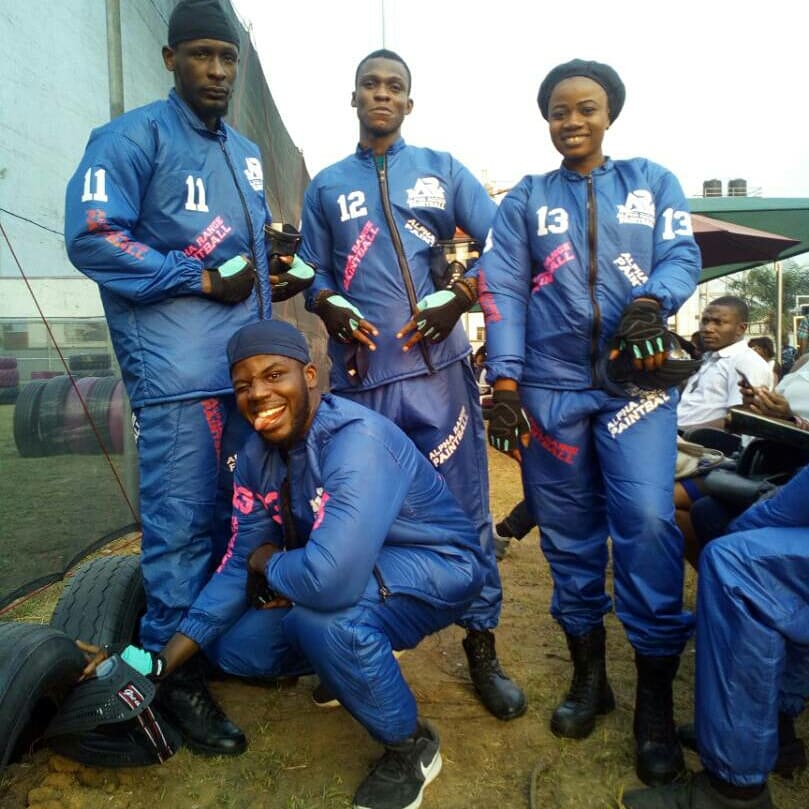 We lost our first paintball battle in grand style and it would always be one to remember. But the really interesting part of it was that i got to spend time with my friends and it was worth every piece of it. Port Harcourt Pleasure park had a lot to offer that day, from the bar to the vertigo-iducing swings to the alpha range that tested our team spirit. I even met Uti Nwachukwu that day. It was a bonding experience for a lot of us that day and given the chance again I'd find myself there with the same crew especially @winarobert and @francistagbo.