Hello Steemesilvergold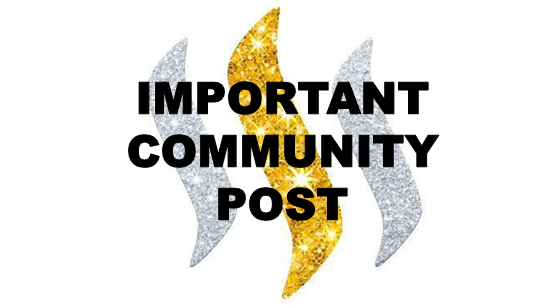 When #Steemsilvergold started almost 2 years ago, it was an experiment made up of around 20 stackers and a community tag to post in. Since then Steemsilvergold has gone through a few changes. Our first big community add on was our community discord server which has been critical to alot of 1 on 1 member interaction and building bonds. Next big change was adding a community upvoting bot which has grown into a beast and provides around 70 members with daily upvotes. We are more organized with regular events like our MONSTER RAFFLE's, yearly STEEM silver round, Secret Santa, monthly group buys and weekly membership updates. We have selected 3 mods, 1 recruiter and have 2 witness's for the community and there always more roles that can be added as members step up. So what's next?
Community sub-tag
As the membership list for steemsilvergold has grown to around 170 members the community tag is starting to look very messy with lots and lots of none precious metal related posts and content being put there. This was not the idea in the beginning and sometimes when you look at the tag its hard to know we are a stacking community. The mods have got together and come up with a simple idea that will resolve this. On any other normal platform we would beable to add a new category/channel/whatever but we do not have this option on steemit. The only option we have to use a new tag, a tag that is used by Steemsilvergold members for non precious metal are community related posts. Say hello to.....


This is a very simple way for us to clean up the steemsilvergold tag and have a place to post non PM are community related posts too and still have all members able to see them. This is just the community going through another stage of evolution. I and a few others will be watching and monitoring over the steemsilvergold tag and dropping comments in people's posts when they are using the wrong tag. This will no doubt be very annoying as we will be asking for members to edit tag's if possible but manually checking the tag and manually correcting members will be the best and fastest way to make this happen. We will need members telling others in the comments if they are using the wrong tag, making change is a community project and i would expect this to take a few months before everyone is posting in the correct tag. If there is anyone out there that would like to step up and become a community 'Tag Monitor', drop a comment below. The more members we have aboard willing to give a hand the quicker this change will happen.
Guidelines - Please only use 1 tag per post - Never use both
When making posts that have content containing precious metals, Steemsilvergold related content are member contests please use the #steemsilvergold community tag

When making posts that contain any other content please use the new community group tag #ssglife

If you are unsure, please ask either @dfinney, @raybrockman are @silverstackeruk for advice in either their newest steemit posts are by DM on discord.

Please help in spreading the word by dropping comments, tagging other members to this post and resteeming it. We need all members to see this post.


.