Nextcolony success
Hi SSG members,
With MR4 coming who cares about Nextcolony correct. Well I do but I will make sure to end my MR4 donations out to the winners either before my holiday (Tuesday ) or after July 10th.
Just leave the address in my discord DM!
Back to Nextcolony
To be honest I have been annihilating many in my area in space, robbing them from all resources with a growing fleet of transporters and corvettes. Check out the consortium below under my alt name.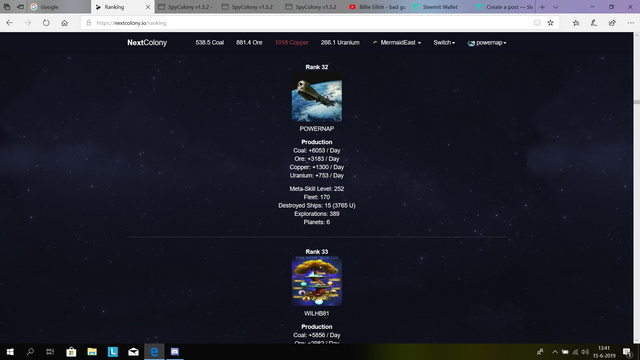 I now produce some 30 ships daily and still favor transporters and corvettes for speed. Soon I wil start building destroyers which will give me opportunity to take revenge on some bullying other SSG members. But first I wanna dominate the part where my main planets are located…..
See you in space
Goldrooster