Srecipes
Srecipes is a blockchain platform made on the Steem blockchain. It is the first recipe website that offers users the opportunity to earn cryptocurrency rewards for their subjective contributions to its community. You can post your recipes on Facebook, but no one uses Facebook to look up recipes. Everyone goes to a specific website that's tailored just for recipes. Srecipes will allow people to access recipes much easier. Srecipe will also be a part of the expanding decentralized internet.

What is SRECIPES token about?
Srecipes will launch the SRECIPES token on Bitshares exchange. The maximum token supply is set at 3,000,000 tokens but the full supply of tokens need not be issued. As such, the ICO will be available until the maximum supply is reached or until the srecipes website is launched. ICO prices will begin at a presale price and increase by 25% after every 50,000 tokens sold.
Funds from the sale of the ICO will go into the development of the website and operational needs. Operational needs include but are not limited to purchasing Steem Power, taking care of server fees, community building and leadership.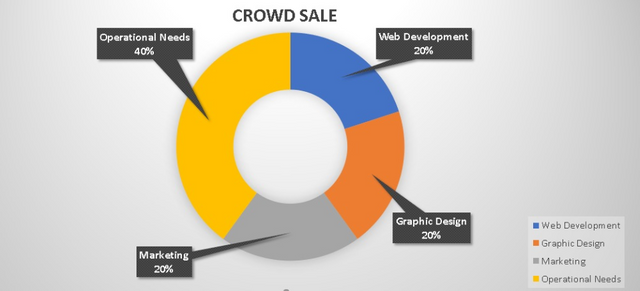 All big investors will share in the profit of srecipe. Big investors are investors with 10,000 or more tokens. 10% of the profit of Srecipe website will be shared proportionately among all big investors. Investors with more tokens will get a larger share. Shares will be paid monthly to investors' Bitshares wallet.
After the ICO is complete, SRECIPE won't be selling any more tokens. Tokens will only be sold by token holders who choose to sell at the market price.
Srecipes will also implent its own registration system for individual chef on Srecipes in order to reward them in SRECIPES tokens.

Where can we get more info?