CIA Rag Washington Post Runs Story on Imran Awan Omitting Crucial Evidence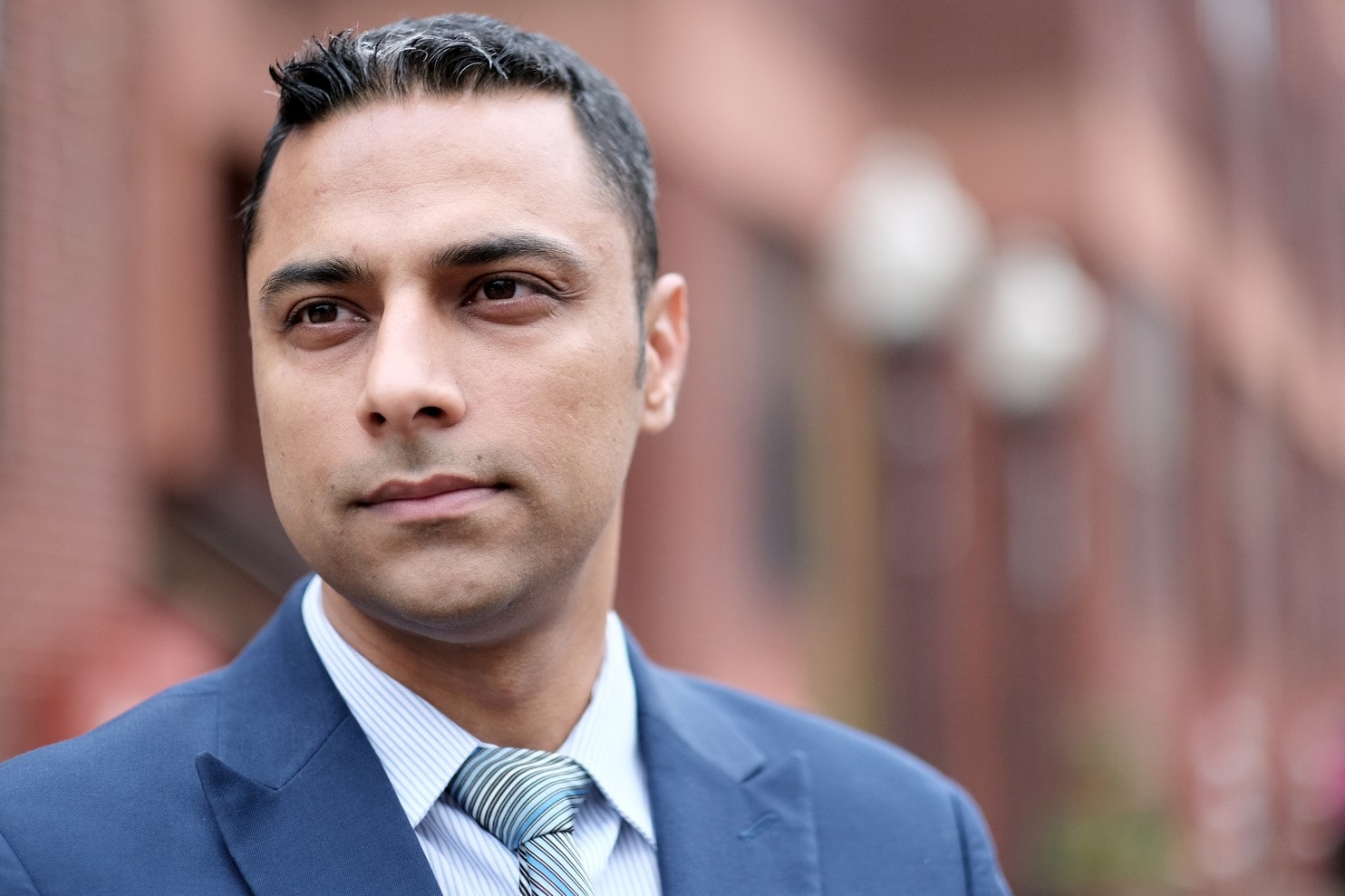 After spending 6 months with their head in the ground the Washington Post finally acknowledges the biggest story in DC surrounding the former IT staffer of Debbie Wasserman Schultz, Imran Awan.
True to form, WaPo wasted little time in the lengthy article articulating their carefully crafted message;
Right wing conspiracy theory
Paint the Awans as victims of racism / Islamophobia / discrimination
Reporter Shawn Boburg presents a partial portrait of the man at the center of the growing controversy in congress but fails to recognize fundamental facts in the case. Glaring omissions include:
Statements by former US marine Andre Taggart who found government computer equipment in the home he rented from Imran Awan, which were handed over to authorities.
Police report filed against Imran and Abid Awan by their step-mother who claims that she was held hostage in their home, was prevented from seeing her husband Mr. Shah by Imran and Abid, had her devices hacked and the Awans threatened her family back in Pakistan in an attempt to have her sign over inheritance money.
The 10 houses and 21 businesses relating to the Awans, many resulting in bankruptcies

Imran had 150 government iphones/ipads from CDW delivered to his private residence (Hawkshead Dr., Lorton, VA.) worth $150,000 USD (written off).
Imran used an unofficial email address - [email protected] - up until late August 2017, although he had been banned from the network in February.
Stephen Wassermen Schultz, brother of DWS, Assistant Attorney for the District of Columbia is overseeing the DNC IT investigation into Imran Awan.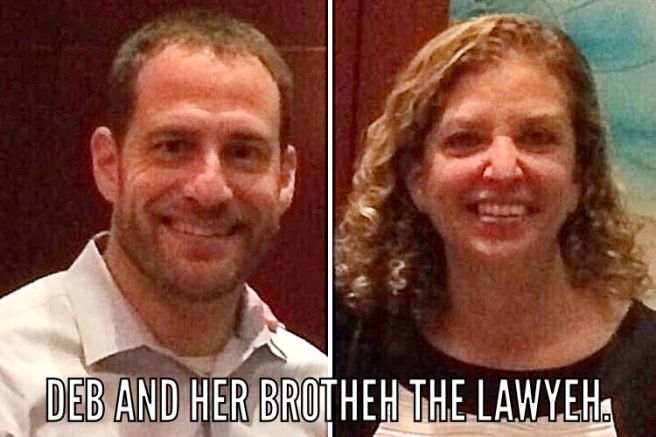 It was reported by George Webb that Andre Taggart was interviewed by the Washington Post recently but somehow Andre's account is not included in the story. George Webb was the first person to approach Taggart concerning Imran Awan and the discovery of several Blackberries and IT equipment at the Hawkshead address.
The article appearing in the WaPo suggests that while there does exist evidence of improper conduct, minor fraud, and nepotism but nothing to suggest more nefarious activities. The article attempts to portray Imran as a victim of racial discrimination.
Wasserman Schultz found a new consulting job for Imran Awan that did not require access to the House network and said publicly that she was concerned that the investigation was driven by ethnic and religious bias. The Awans are Muslims.
Her fierce defense of the Awans at times puzzled even some in her own party. In May, Wasserman Schultz chided the Capitol Police chief during a public hearing after officers confiscated a laptop that had been left in a Capitol Building hallway. It belonged to her office and had been issued to Imran Awan.
...
"My concern was they were being singled out," Wasserman Schultz told The Post.
New Information

Though having substantial holes in the reporting, Mr. Boburg did manage to contribute a few more details to the case, but not without caveats.
Investigators found that the five IT employees had logged on at one server for the Democratic Caucus more than 5,700 times over a seven-month period, according to documents reviewed by The Post. Alvi, the only one of the five who was authorized to access that server, accounted for fewer than 300 of those logins, documents show.
The congressional networks they were accessing do not contain any classified information, which is held on separate servers that have rigid protections and very limited access. The House network does contain lawmakers' email, but a senior House official said IT workers could not access it unless lawmakers provided their passwords.
The assertion that the Awans did not have access to classified material is as unlikely as it is irrelevant. Imran worked directly for congressional members who were committee members for the Department of Homeland Security, Foreign Affairs and the House Permanent Select Committee on Intelligence.
There is also evidence found in Wikileak's emails that show how Imran held passwords for DWS and was in possession of Nancy Pelosi's Ipad.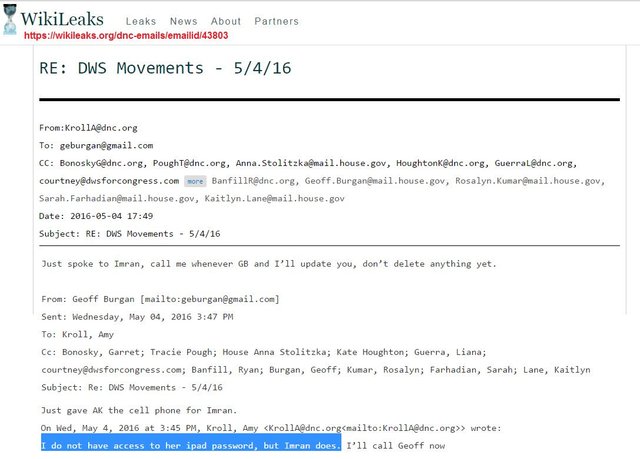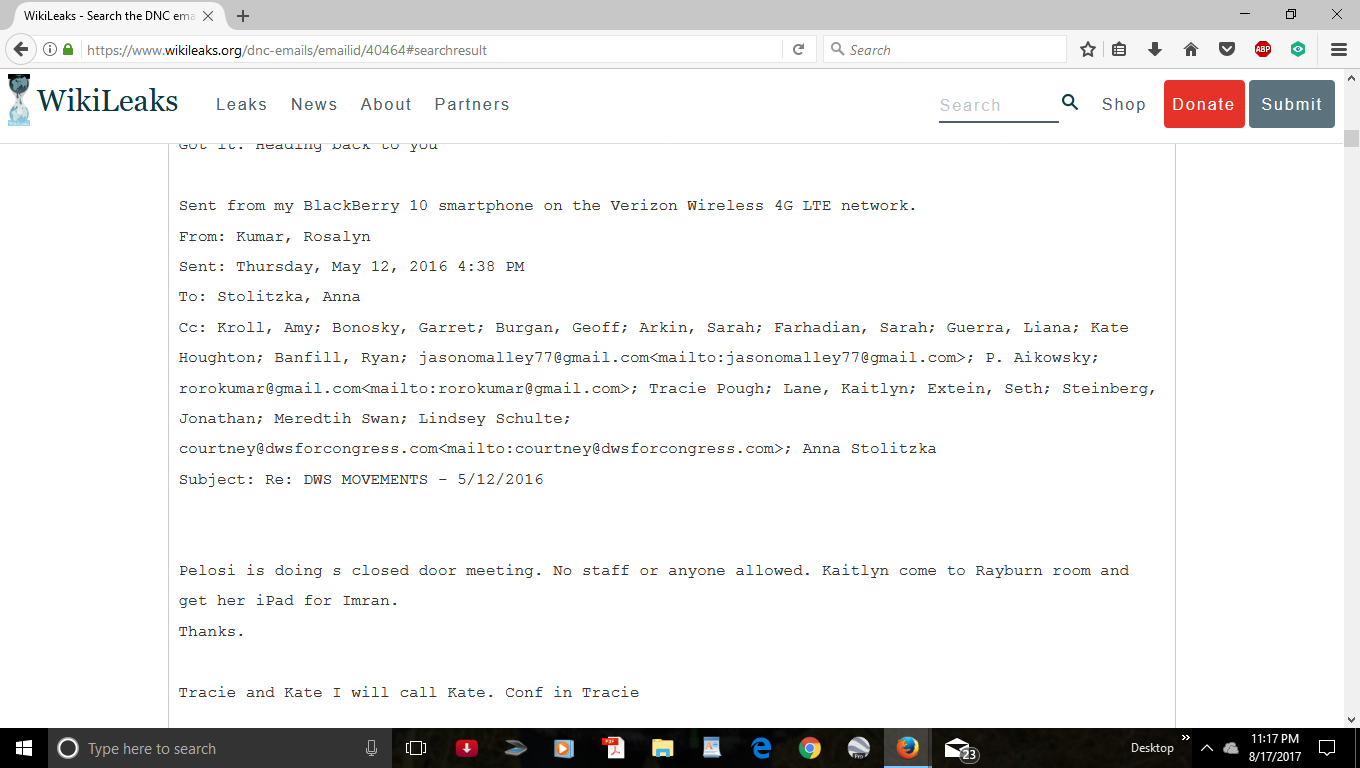 The disclosure that unauthorized DNC IT staffers logged on to one of the Democratic Caucus servers more than 5,400 times over a period of seven months is quite alarming. Another perplexing tidbit is that Rao Abbas, Imran Awan's friend, who had recently been employed as a manager at McDonald's was given a high paying IT position in congress despite having no skills or training.
"At the end of the day, whether they had formal training or not, they were trained on the job by Imran," said one of Imran Awan's lawyers, Aaron Marr Page.
In addition, the article spends a fair amount of time trying to convince readers that the scandal is over-hyped and pushing the narrative of Awan and his family as victims of a 'right wing conspiracy theories'.
There's a familiar pattern developing in the msm. Be prepared for the NYTimes, CNN, and MSNBC to follow with similar articles describing George Webb as a right wing conspiracy theorist, portraying Awan as a victim, and that the spy ring in congress is just crazy talk and there's no story here, just move along.
---
I can't help but think of how Bernie Sanders' treatment from the msm during his presidential campaign is comparable.
First, the msm ignored Bernie for as long as possible
Because of his growing popularity, despite no media coverage, they were forced to acknowledge him.
Then they mocked/ridiculed him labeling him a 'socialist'
Then they conspired to sabotage his campaign
(Classic - Clinton / DWS / WaPo / CIA)
More on the Awan spy ring in congress coming soon...
Sources
---