Race to the FINISH!!! Can we do it???
Our Kickstarter campaign is LIVE!!!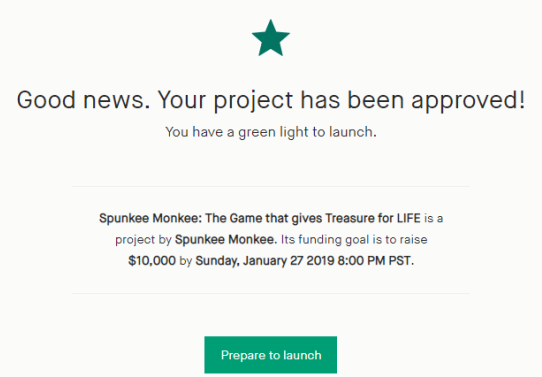 Click on image to go support our KICKSTARTER now!
In the first 24 hours - we raised $1185!!!! That's the GREAT news!
But the IFFY news? Well, as you know, with Kickstarter - it's all or nothing! So now we need to raise almost $9000 more in 24 days and I believe we can do that!
WHY??
because I believe in this project!
Not only is it an AMAZING project by itself, but we will be showing our Monkees how to utilize @actifit, @dtube, and even some NEW projects on the horizon that give our Monkees their service points! Isn't that what Steemians are thrilled to do? Utilize the great projects we have, while supporting other great projects on the Steem platform?

Biggest question we have had so far: How can we play?!?!
So here is the quick and easy answer!
Sign up for a separate Steem account that a Monkee (child between 8-14) will post and a parent will supervise!

Monkees earn points by performing 5 REAL LIFE tasks a day in the following categories: Health, Environment, Service, Hobbies, Future Career.

When they reach 100 points, they go to an online treasure map and spend their points to "dig". Any prizes they reveal are their rewards!

That is how simple it is!
Know a family that would like their child to play our game? Go to Spunkee Monkee to find out how! We only have 100 spots available for our Beta Test beginning on Feb 1!
Get your account signed up now!
WANT TO MAKE SURE THE MONKEES HAVE THE BEST GAME EVER?
Thank you for your support of Monkees and Steem!! Please send that Kickstarter link to other families who would love to be a Monkee Family!
HEY STEEMIANS! Prefer to support with $10 of steem? Sure! We'd LOVE that! Use our FUNDITION link to support us there and grow our Steem community!!!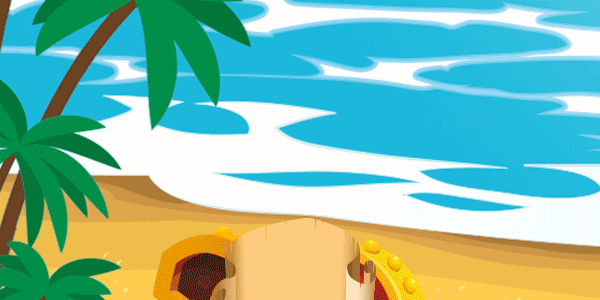 ---
SPECIAL thanks to the Steemit witness who have been supporting Spunkee Monkee: @aggroed, @steemcommunity (made up of @paulag and @abh12345) and @derangedvisions (who is the other half of the @c0ff33a witness team)
---
READ OUR CROWNMIND INTERVIEW HERE
---
All Spunkee Monkee images have been created for Spunkee Monkee by the amazing @jimramones! Images are not to be used without permission from Spunkee Monkee.