This is my Spunkee Monkee Pal account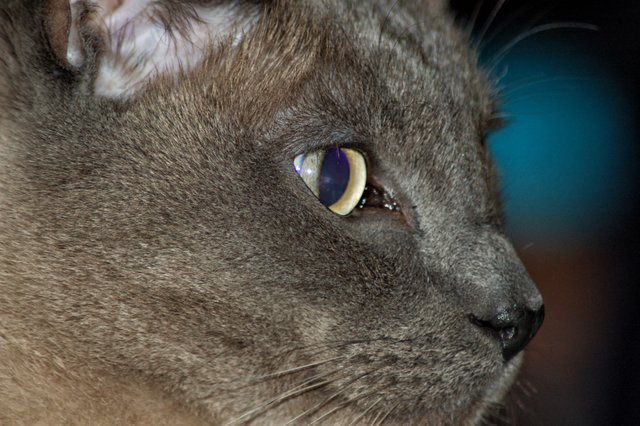 Teddy, or sometimes Bear Bear
This is Teddy. He's my 18 year old Blue Point Siamese. All the cats in our family have always had some sort of Siamese, or Tonkinese in them. And all the cats, have names that ALWAYS begin with T.
Ti San, Togo, Timmy, in days gone by. And the 3 now: Teddy, Tiki, and our newest, Tucker
---
I am Greg, also known on Steemit, as
@bluefinstudios
. Most people online know me as that guy: I'm a photographer, love nature, live on the east coast of the US, outside Boston MA. Bit of a nerd. Love Space. History. Nature, and Wildlife. Taking my camera into the woods, or, out on my boat, to grab some shots of sharks, dolphin, or deer, and wild birds, or maybe a hawk or owl are my
FAVE things to do.
I am a dad of two college-aged women, and proud as a dad can be!
---
I've mentored or coached 4 different FIRST Robotics teams, over the past years, including starting up two from the beginning. I've worked with FIRST Robotics from the year before it began. I enjoy being a Peer and training new members of Steemit, in The Welcome Wagon. In short: I enjoy helping others get started.

Tell Me Who You Are
in the comments below!

Photo by Bluefin Studios
Nikon, 300mm, f5.6, 1/60th