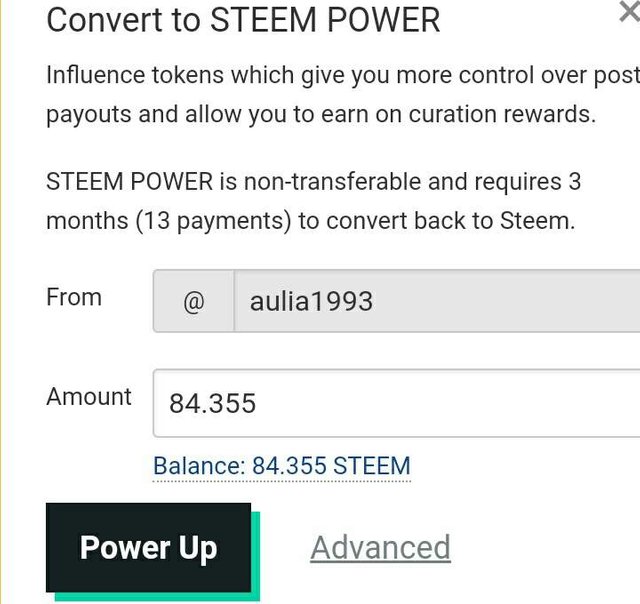 spud. stands for steem power up day. Yes, I think many of you know about spud. because this is the fifth time the spud has been held by @streetstyle. and today September 1 is time to do the spud.
Before the spud happened today, I planned to prepare 250 steem for my strength. but I failed to prepare it. This is because there are many tokens that I like. I can't help but buy it. I have bought several tokens that I like. but I have prepared a target of planning to buy it. when the amount of power token is enough as I wish, I will not buy it again.

today I will turn on the steem with the number 84. hopefully in the future I can turn on the steem more. How about you, did you do the spud today?
Posted using Partiko Android