5 Day Countdown to May #SPUD4STEEM 🥔🌏
We are 5 days away from the next Steem Power up day #SPUD4STEEM which happens on the 1st day of each month in YOUR countries time zone.
This competition is designed to encourage smaller users to build their Steem Power 🚀 so they can become Dolphins 🐬 & Orca's 🐋 on Steemit, every little bit of Steem that is powered up makes a difference!
Check out our Awesome Prize Pool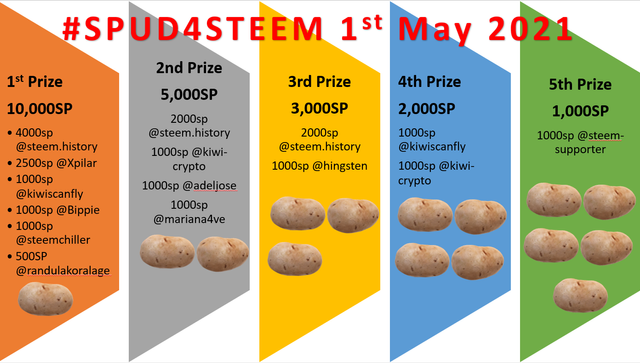 Check these guidelines out for our next #SPUD4STEEM 1st MAY 2021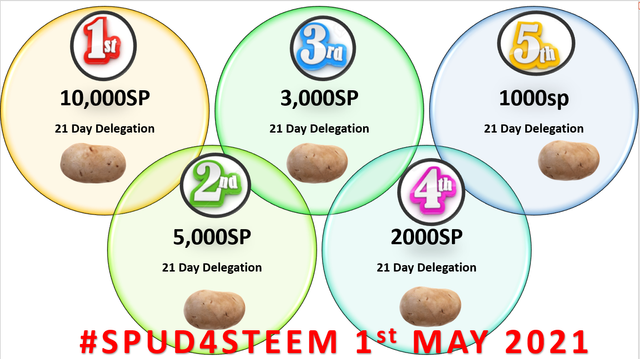 Benefits of building SP
Your account gains more influence
The wider Community benefits
Steem inflation rate means the more you hold the more the more you earn
These sponsors encourage people to lock up Steem which will help the individual and the wider community, be like them and Power up 🚀🚀
🥔🌏🥔🌏🥔🌏🥔🌏🥔🌏🥔🌏🥔🌏🥔🌏🥔🌏🥔🌏🥔🌏🥔🌏
@xpilar
@steem.history
@hingsten
@bippe
@kiwi-crypto
@steem-supporter
@steemchiller
@kiwiscanfly
@randulakoralage
@adeljose
@mariana4ve
🥔🥔🥔🥔🥔🥔🥔🥔🥔🥔🥔🥔🥔🥔🥔🥔🥔🥔🥔🥔🥔🥔🥔🥔
Want to enter?
Check these guidelines out for our next #SPUD4STEEM 1st MAY 2021
Here are our April 2021 Winners
---
Ask yourself this question - could you be one of our May 1st winners ❓


Have a great Steemit day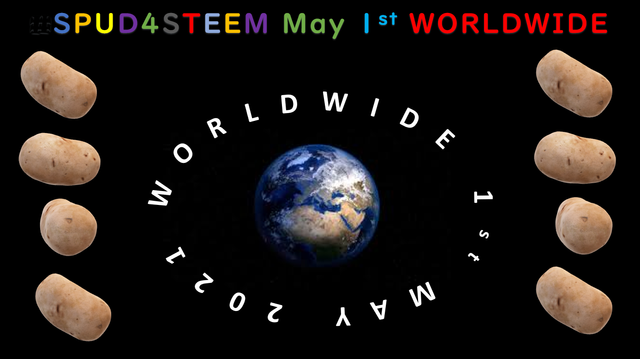 🥔🌏🥔🌏🥔🌏🥔🌏🥔🌏🥔🌏🥔🌏🥔🌏🥔🌏🥔🌏🥔🌏🥔🌏