13 Hours till #SPUD4STEEM starts 🌏🥔
We are now only 13 hours till the first day of April here in New Zealand whichs means #SPUD4STEEM is not far from starting our Worldwide power up contest.
Let the Countdown begin 🕙🕔🕢⏰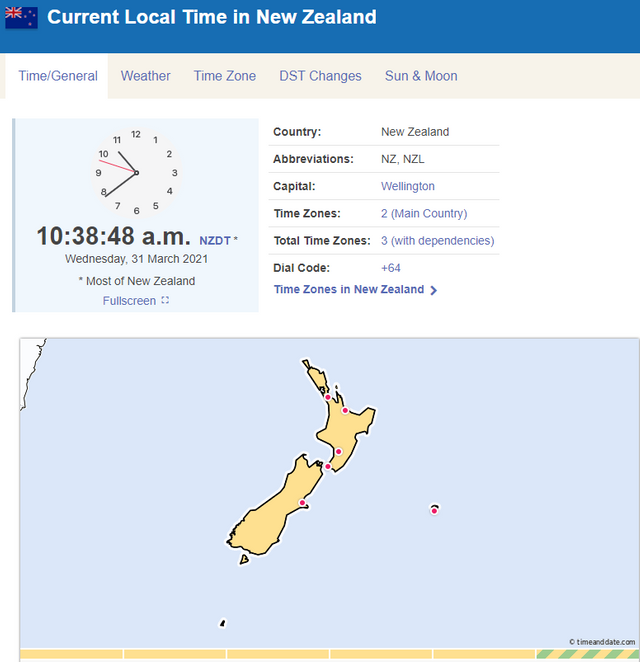 Time & Date image credit
🌎🌍🌏🌎🌍🌏🌎🌍🌏🌎🌍🌏🌎🌍🌏🌎🌍🌏🌎🌍🌏🌎🌍🌏🌎
Check out our Fantastic Prizes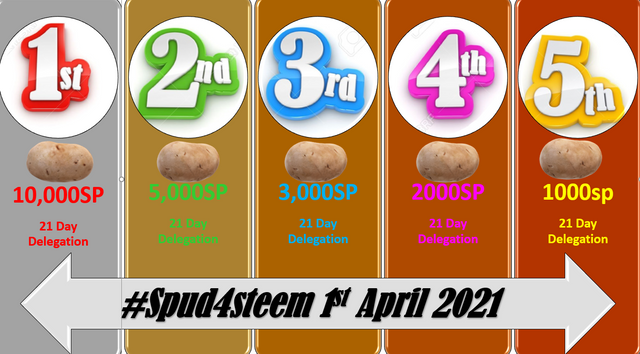 Winning 1st place in #SPUD4STEEM would mean an increase of around 0.31 cents and remember with the increasing prize of Steem this amount will ONLY GO UP :)

Imagine having and extra 10,000sp for 21 days?
Be like one of these previous winners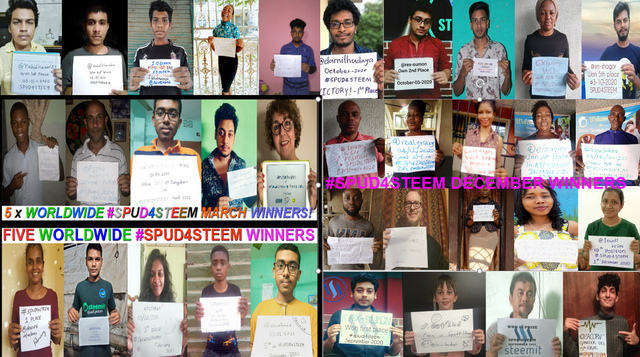 Want to know how to patriciate?
Check this link out #SPUD4STEEM GUIDELINES for Entry
Don't be an April fool and enter for your chance to win some amazing prizes
This competition is about Power up your Steem account which makes everyone stronger on this Blockchain, more Steem in your wallet means more influence on Steemit :)
🥔🥔🥔🥔🥔🥔🥔🥔🥔🥔🥔🥔🥔🥔🥔🥔🥔🥔🥔🥔🥔🥔🥔🥔
These awesome Sponsors help make this event possible
@xpilar
@steem.history
@hingsten
@bippe
@kiwi-crypto
@steem-supporter
@steemchiller
@kiwiscanfly
@randulakoralage
@adeljose
@mariana4ve
🥔🥔🥔🥔🥔🥔🥔🥔🥔🥔🥔🥔🥔🥔🥔🥔🥔🥔🥔🥔🥔🥔🥔🥔
So will you join us on April fools day - April 1st?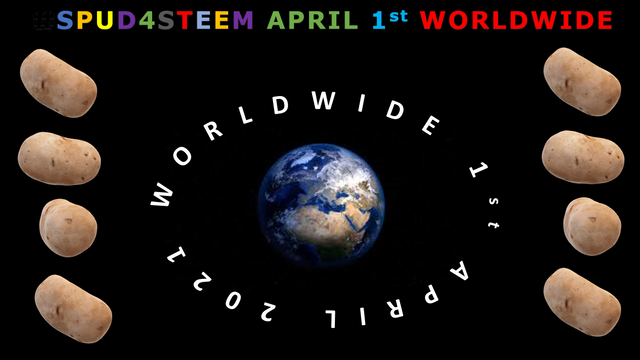 Will you be an April 1st #SPUD4STEEM winner?
🌎🌍🌏🌎🌍🌏🌎🌍🌏🌎🌍🌏🌎🌍🌏🌎🌍🌏🌎🌍🌏🌎🌍🌏🌎