SPUD4 - Qualifying Steemians' List Update - [steempower] [blockchain]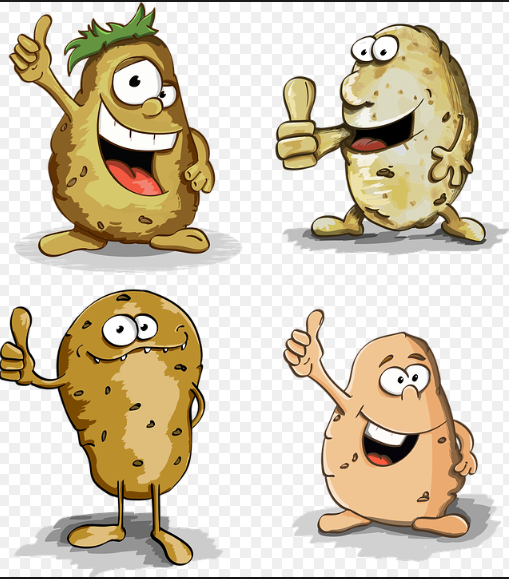 SPUD4 - We Come in Different Shapes, Sizes and Looks
First off, I want to again thank the prize sponsors who really stepped it up this time with some fantastic prizes, and even made it so we had four prizes. I also want to thank all those that supported and participated in SPUD4, many who will not be on the list of potential prize winners. As of now, we have a total of 46 entrants that qualified for the SPUD4 prizes, making for a 35% increase from when SPUD2 had prizes and only 34 qualifying entrants.
Here is the list of those that qualified for the prizes:
@steemit-nz @khaimi @kiwi-crypto @orjantomarcelo
@golden.future @blazing @aggamun @htwegyi
@hatoto @tfq86 @mamamyanmar @gargi
@cassillas5553 @steemnepal @kapengbarako
@aulia1993 @nayhlaingsoe @alokkumar121
@saboin @certain @chekohler @vcclothing
@tokepengsiribe @madushanka @maxwellmarcusart
@scorer @fionasfavourites @toofasteddie
@zekepickleman @brittandjosie @traciyork @raj808
@reeta0119 @javiersebastian @tamaralovelace
@eddiespino @angelro @rokhani @muntaharaceh
@knowhow92 @explosive @bethvalverde
@jlsplatts @farm-mom @mytechtrail
(now, if you don't see your name on this list and feel that you should be, please let me know with a comment below.)
Of course there were many more who Powered Up but are not on this list. Those Steemians know who they are, and again I say thank you too for supporting this initiative and helping to make it such a great community event. I should have the winners up tomorrow, so for now I leave you all in suspense.
Take care and have a great day!
+++ @streetstyle
img src:
pixabay.com