Chicken for dinner?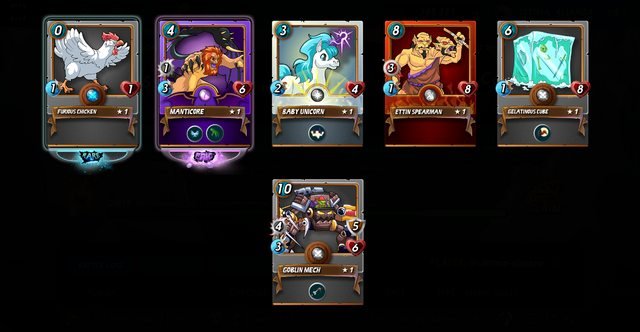 First of all I want to apologize for the delay of the draw, it should have been last year!
In today's daily reward I did moderately well, I won a manticore that will help to replenish more this card that I really like, a chicken for a new draw and some more cards that I still have to level up to try them out in the gold league.
I'm starting with encouragement this season in which I hope to get to Gold II for first time.
Watch out! a savage Giveaway has appeared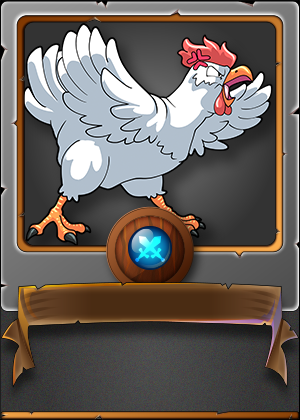 Would you like to have a chance to win a
@Splinterlans
card? I'll be choosing a random comment and the winner will get this card.
I'm already conjured up the @contestkings mantra: 👊 no upvote, no follow, no resteem, and you just have to make a comment to enter the giveaway, but of course, upvote and resteem are highly appreciated and I would be very grateful for your support.
Winner of the previous Giveaway
Let's take a look at the previous draw and meet the lucky winner.
And the winner is...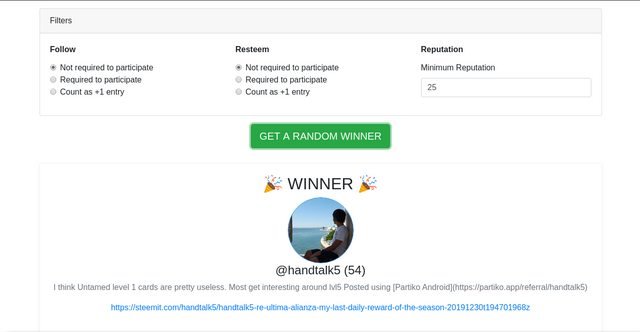 Congratulations @handtalk5 for being the winner of the previous giveaway, enjoy your prize and thank you for participating.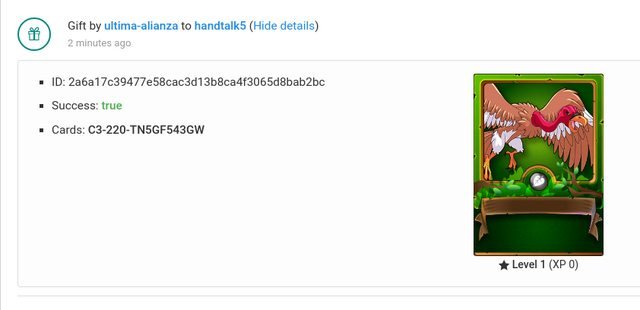 Giveaway rules
Just leave your comment below, try to comment something funny, related to the post or the game itself.
Contest window will be opened until my next post (48 hrs maybe).
Only one entry is allowed per person.
The winner will be selected using https://picker.steemify.me (If a bot is selected, a new selection will be made).


All the images used in this post belongs to Splinterlands. a TCG game integrated to the STEEM Blockchain, and @contestkings.