Splinterlands Journey Post #2 - Daily Quest Card + Division Rank
Hello Everyone!
Currently there is three days left in the season. I am quite proud today as I was able to grind from Bronze II division into Bronze I (more cards, yay!)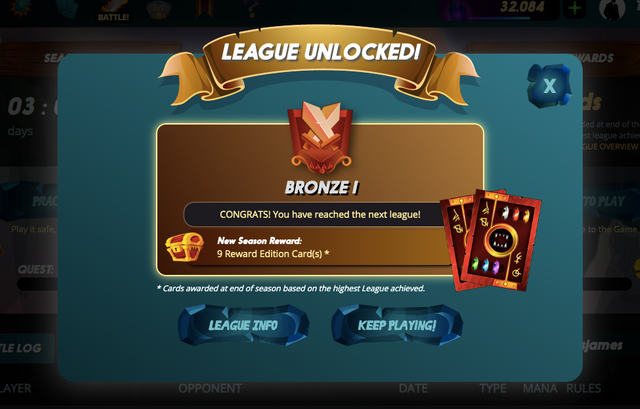 It took some time for me to unlock and as I kept getting close, losses against higher tier players would continually set me back. I finally got a lucky streak against some less established players and was able to go on a 6 game win streak in order to advance into Bronze I

I will continually keep grinding in order to perfect my gameplay and hopefully become a Champion League player through sheer perseverance, though it will take time in order to establish my deck.
Card(s) Of The Day
I decided to use a Quest Potion today. Here are my cards: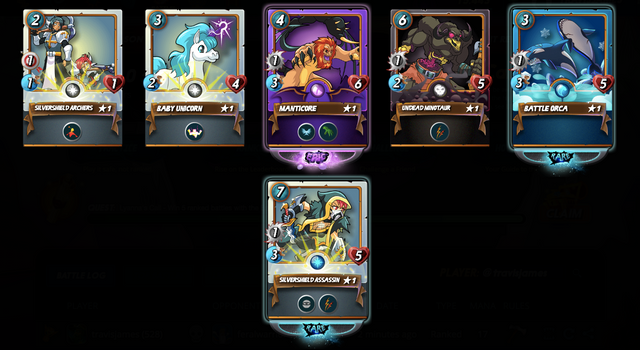 Overall, I'm quite happy with these cards. The Manticore and Silvershield Assassin will be particularly useful for my starter deck. Well, thats all for now. Stay classy friends.
Don't have a Splinterlands Account? Join Here