Daily quest
I did real well on my daily quest today. Here are the cards I got as a reward.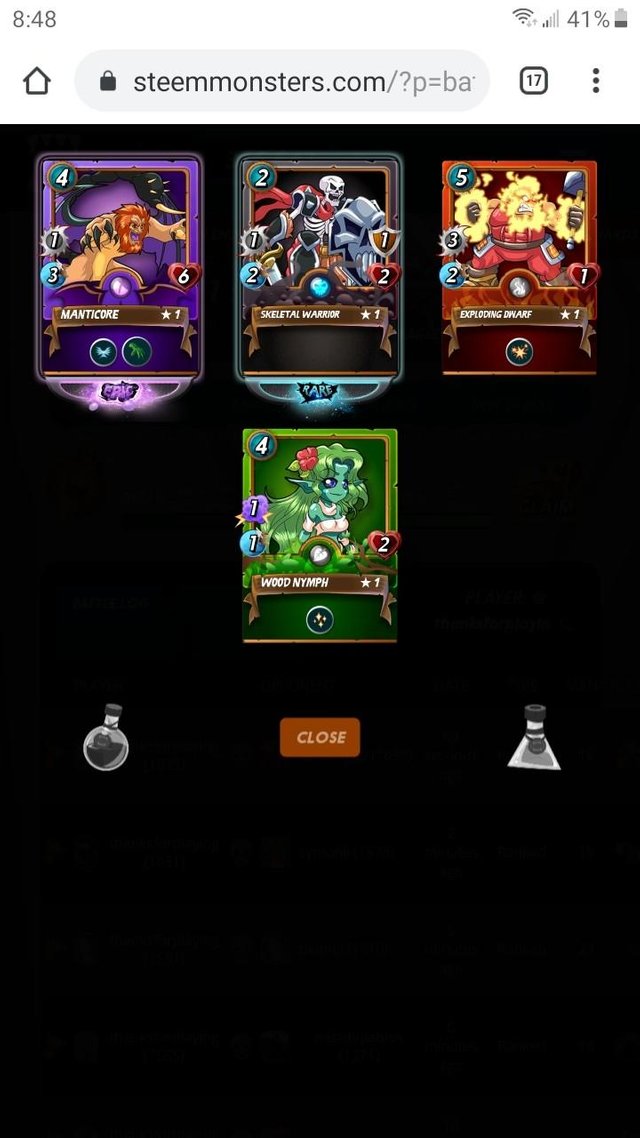 I was pretty excited to get a manticore.
I had Earth splinter for my quest. I won all my matches but one. I felt pretty good about my gameplay today.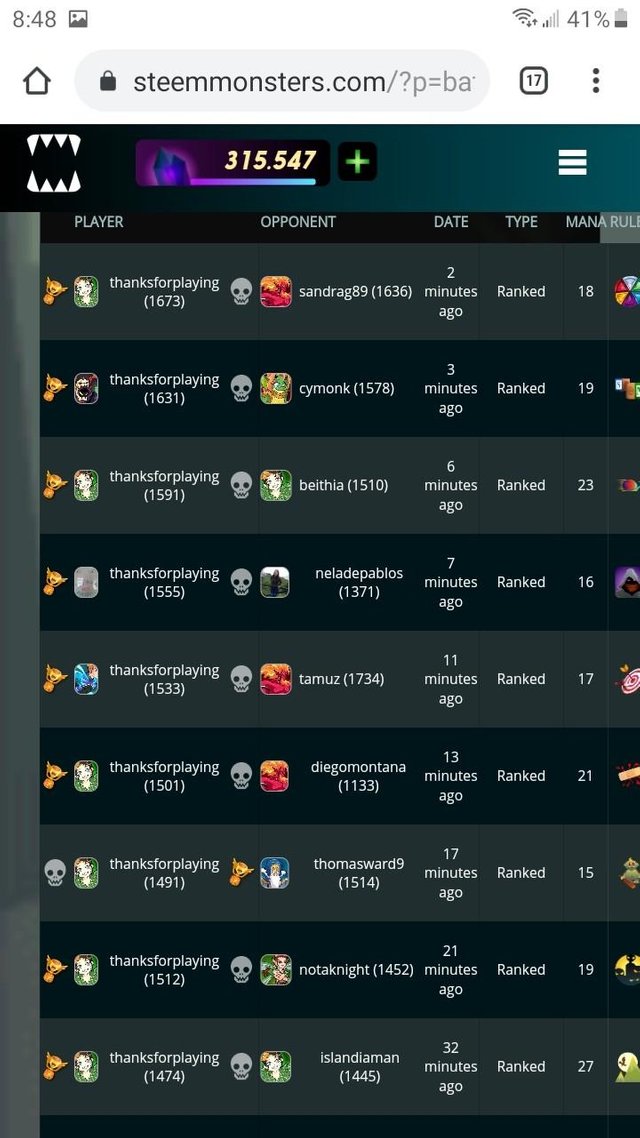 How did you do today?