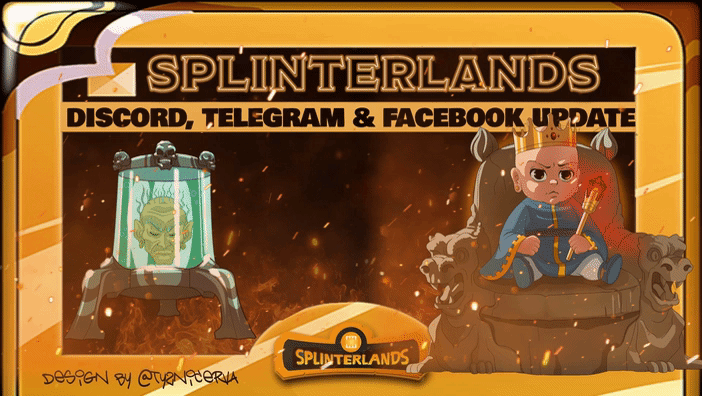 Hello everyone! I am here with another update and I am also announcing the winner of the Lord Arianthus contest last week which is @schubes. Congratulations to you and enjoy your new Lord A card! Thanks for always making such awesome Splinterlands videos. I encourage you all to follow him for more awesome Splinterlands videos. Check out his winning video HERE A new contest will start now, all you have to do is show me your amazing battle for my "Play of the Week" video for Altcoin Buzz. Splinterlands gives them a weekly update, you can view it HERE. For the contest, simply drop your jaw-dropping epic battle in the comments below. The winner will win 5K DEC from me (@clove71)! I am looking for an awesome battle. Especially where you thought you were not going to win but did, an underdog battle that wins is great!
Discord is the main place all Splinterland fans go to connect with others in the community. I have added them to our update now. In Discord, we have 4,752 members. We are very close to 5K members! The Facebook Page has 393 likes and 426 follows. The Facebook group has 413 members. Telegram has 866 members. A long-time tradition in Splinterlands is helping out new players to the game who are very passionate about it and dedicated as well. I want to give a shout out to and thank @johndoer123 for helping out so many new players to the game. He gives out a lot of cards to new players and is a valuable member of the Splinterlands community! Thanks for being here and doing so much to help out so many players!
New Player of The Week
I also want to welcome a new player to the game, @allanbeh. You all have to keep your eye on him as he is really a great player! He has only been playing 9 days and is already a Maverick and hit Diamond league! What an incredible player to say the least. He has been in the top 100 of League of Legends, Call of Duty and more! He also helped out so many players in Splinterlands in this short time. One of them was @mechwarrior who he gave a beta pack, orb cards as well as some other cards just to burn to buy potions with. The next day mechwarrior received his mystery potion which was a Prince Julian Summoner! Wow, amazing luck! He sold it at a discounted price of $400 to @pladozero. What an amazing game this is where you can have so much fun not only battling but getting lucky with a mystery potion or booster pack, etc. Exciting times!
Splinterlands Update Of The Week for Altcoin Buzz
Check out the latest Splinterlands Update including the play of the week for Alt Coin Buzz HERE
Post of The Week
This is an awesome Splinterlands post by @darthgexe in which he shows the percentages of cards played most by league! Check it out HERE and keep up the awesome posts! If you have a great Splinterlands post, please drop it in the post-promo channel in Discord for a chance to receive an upvote! I go in there every day looking for awesome posts to give a Steem Monsters upvote to! I will see you all next week and have fun on the battlefield!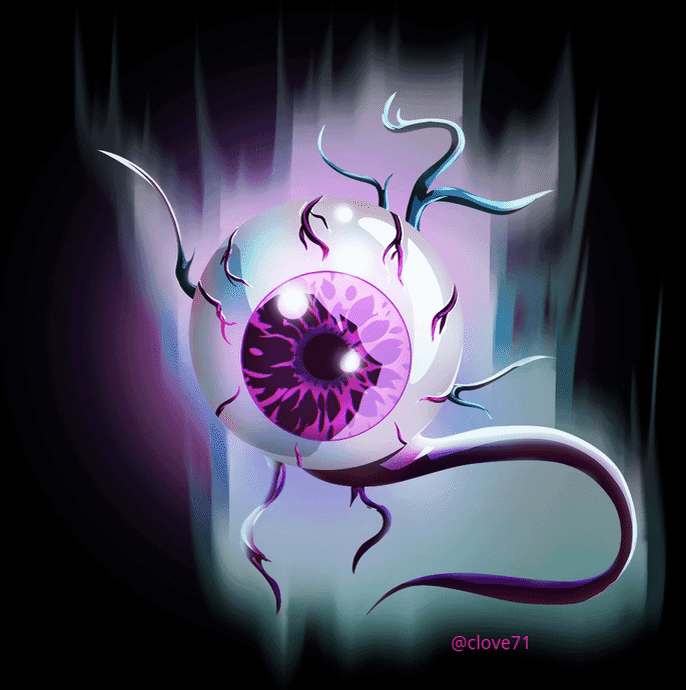 Discord Info: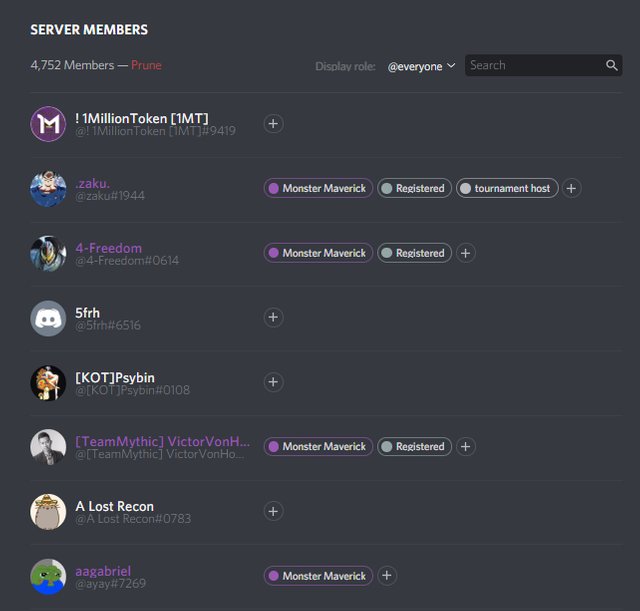 Facebook Page Info: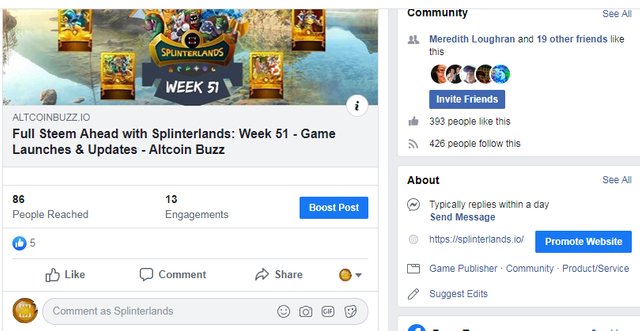 Facebook Group Info: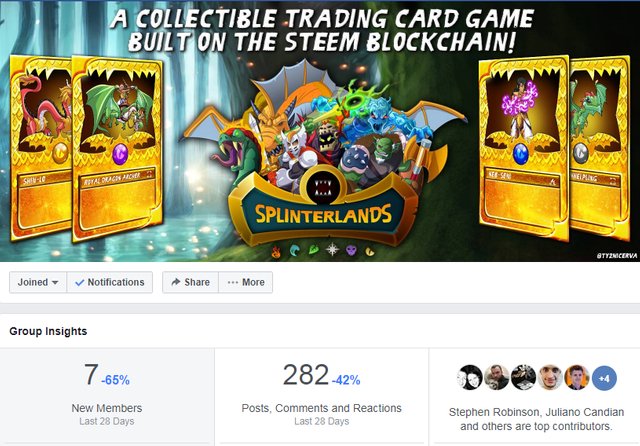 Telegram Info: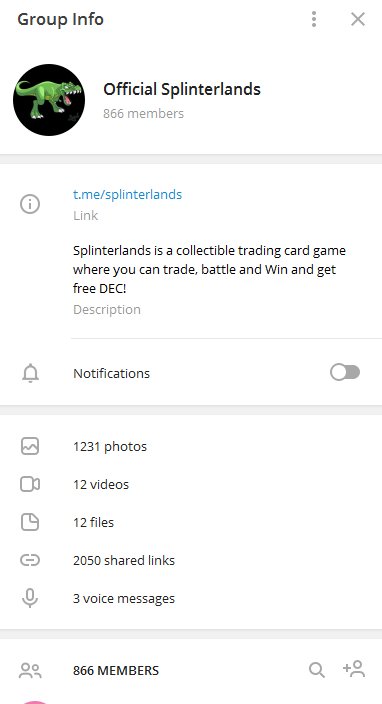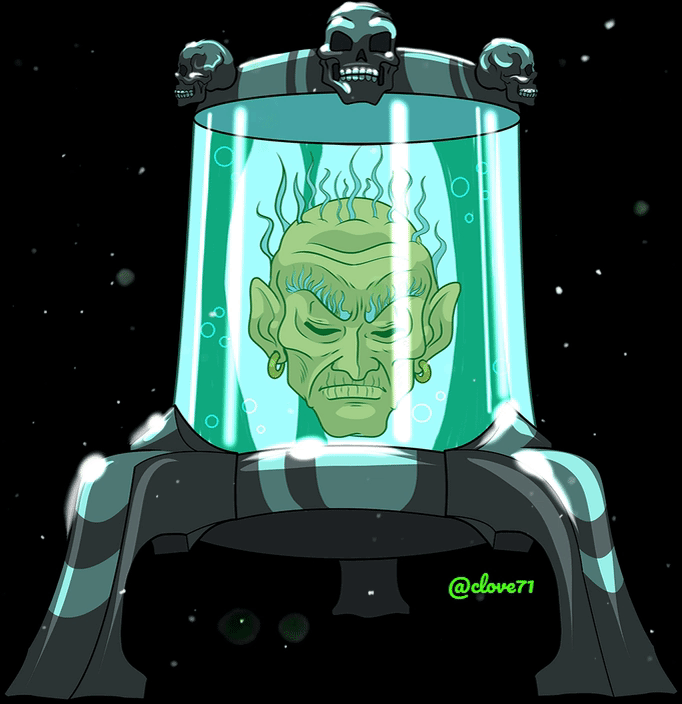 Splinterlands Discord HERE
Facebook GroupHERE
Splinterlands Official Facebook Page HERE
Splinterlands Telegram HERE
Immortal Gods IG - HERE
YouTube Splinterlands Content - HERE
Splinterlands 3Speak Community - HERE
Splinterlands Dtube Content - HERE

I wish you luck in your battles and daily quest rewards!
I will see you all on the battlefield!
May the Monsters be with you.
Chris Love @clove71
Splinterlands Rep