Splinterlands: A Legendary Christmas Present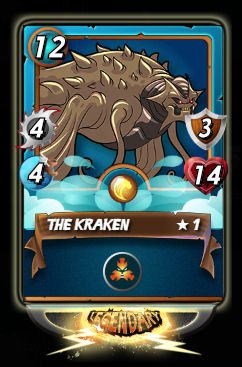 Christmas is rapidly approaching and this year is rapidly coming to a close.
It's been a year of ups and downs, mostly downs, but the few ups have been quite spectacular.
I have managed to achieve quite a few goals this year, and while I still have a long way to go, I am pleased with how things are turning out.
I do have to be a very frugal over the next few weeks as I begin to rebuild after the excessive spending in the lead up to this season and hopefully set myself up for further success in the new year.
Today however, I had just reached the Silver I level, when I opened these rewards cards: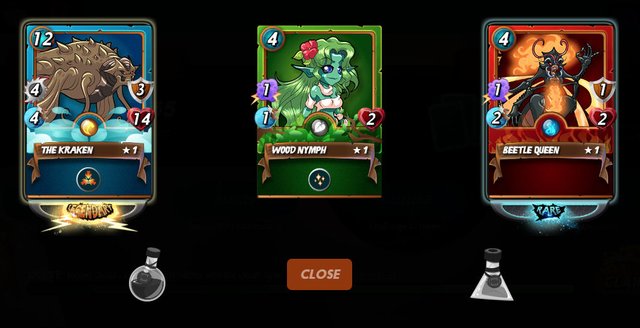 Rewards cards at Silver I level.
I normally turn over the common cards first and those that have a coloured aura last as it builds up the tension. I thought it was cool to get the rare Beetle Queen, but I wasn't paying attention when I clicked on the first card...
It really got my attention when I realised that it was a yellow aura and the screen started shaking!!
Wow! Another Legendary card, just in time for Christmas!
The last time I checked, these were selling for about US$9, but today they are selling for about US$5. Not a bad card to bring out in the higher mana games either because of the high cost.
At first level, it's fast does a fair bit of melee damage, has shielding and a huge amount of health. The special ability is taunt, which means that all of your opponents attacks are drawn to it instead of your tank, etc.
When it's maxed out however, it also gets demoralise, enrage and retaliate.
As a side note, I wasn't using any potions when I opened this. I might start buying mystery potions in the new year.
What a fantastic lead into Christmas!
Until next time, see you in the Splinterlands...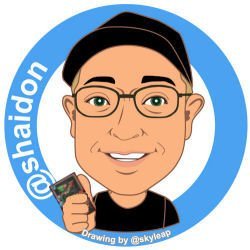 Shaidon's Splinterlands Seal Of Approval