First time ever in Diamond II
This season is my first time ever making it to the Diamond II ranking. I feel this is pretty good for me because I only have level 5 summoners and frequently get matched up with level 6 summoners and level 8 monsters.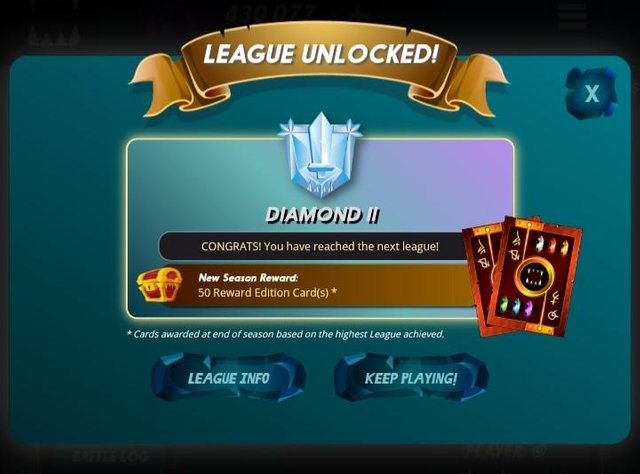 I dont forsee ever upgrading my deck beyond level 5 summoners but I have a goal of trying to reach Diamond I next season. I cashed in my daily rewards after reaching Diamond II and got these cards.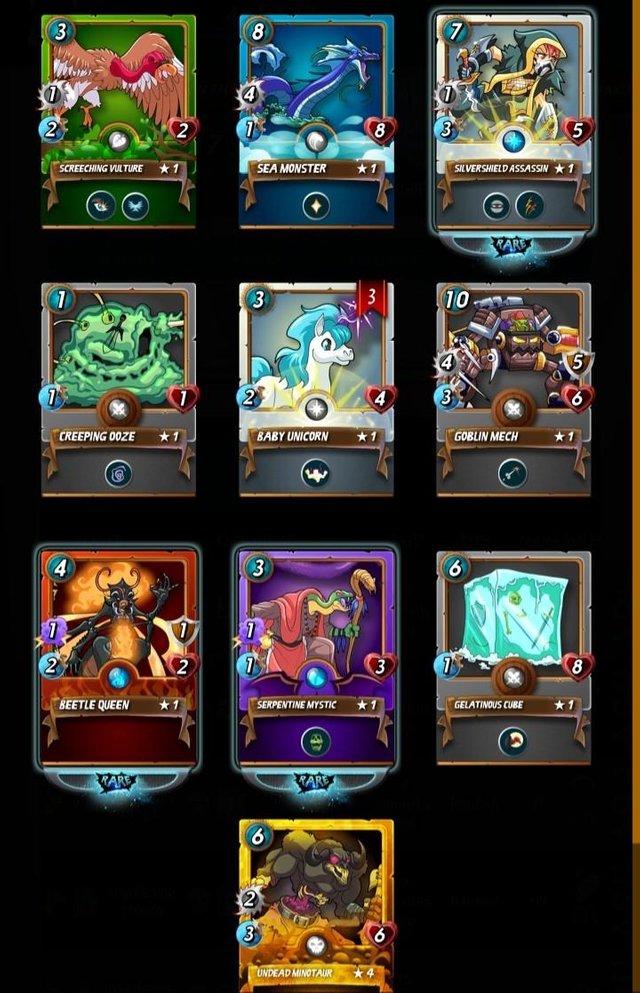 Getting the Gold Foil undead minotaur was a nice addition as well as getting another silvershield assassin and serpentine mystic. I cant wait to upgrade my assassin to get poison it will make my life splinter a little bit stronger.