Raynie's Rambles pt.3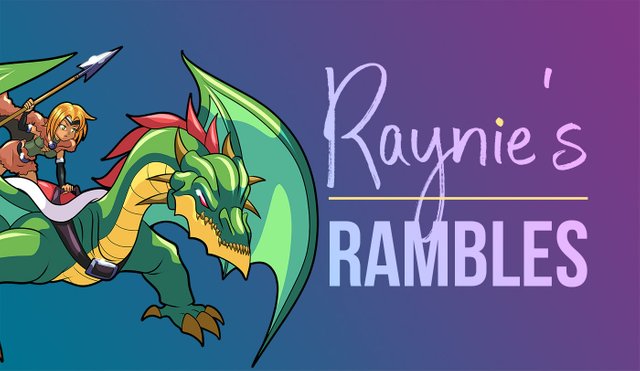 Hello Hello!
Not much going on today. Although all the sharks are starting to come out to scramble to 1st place!! The season is almost over! I started this morning just wanting to climb into the 5200-5300th ranking. But then @jacekw comes along and gets up to 5922 ranking! This guy, dangit. Such a hard-core player! I am sitting at 3rd place but still haven't finished my quest.
Blah!!!
Not too many tourneys today. I did play in the Silvershield Knights at 11am, got up to 4th place. Other than that, not too many that I want to play in until tomorrow.
I did spend most of the day looking for a gift card. I was cleaning up and organizing our bedroom. I finally found it! So dinner is at The Outback- ALONE with just my sweetie for a pre-birthday meal. I have to take the boys to Tae-Kwon-Doe first. Then off to dinner. Oh, and I gave in and sent my sweetie @nateaguila the 50,000 DEC that he wanted. Oh, what I do for love.
Have a great day!
~Raynie!