Raynie's Guild Talk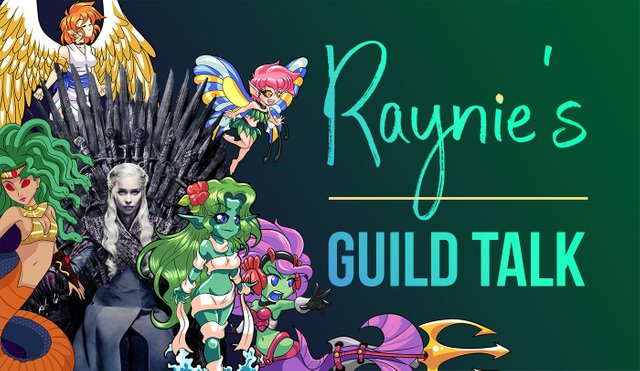 Hello Hello.....
I am back to talk about Guilds!!!
Are you excited? Do you have FOMO? Are you Nervous? Me too!
I think it is coming soon, and I don't want to be the kid that gets picked last.....
What do you want in a Guild? For me, I want the BEST Guild! I want everyone to FEAR my Guild when we walk on the battlefield! I want Thunder and Lightning and everyone to tremble!
This is what I would like in a Guild....
Hard-Core players!
Elite
Exclusive
To give each other support, guidance, tips and strategies
To have a great sense of sarcasm and humor
A place to talk crap
Over 18 so crude chat won't offend people
I really want a place where I feel we all just connect as a family- a new family!
Trust and Loyalty
People who contribute their life savings to get a shit ton of DEC
I think a Ritual or a Sacrifice might be needed to join the guild too! An initiation that involves robes and chanting. Maybe a chicken. Just to make sure you're really serious. I also want a guild that has a Fierce, Evil, Strong name- not some pansy glittery unicorn crap. I want to run wild with my guild, play in many challenges and tournaments.
I hope Guild Halls get released in the future- I want to hang banners and trophies and decorate!
Yep, I think that's all that I am looking for.....
What are you guys looking for?
~Raynie!