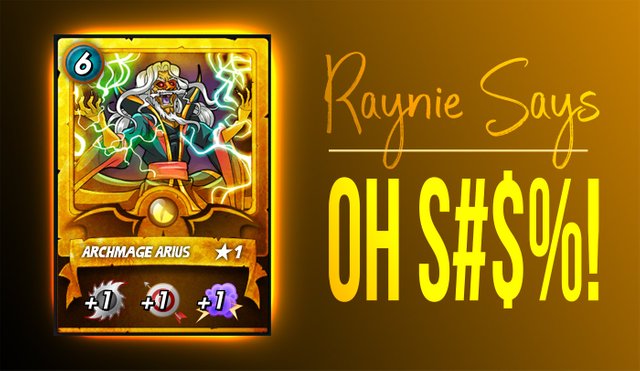 Hey guys wuz up?!!!
I am in a Fantastic mood, because I just pulled this baby out of my Mystery Orb!!!! !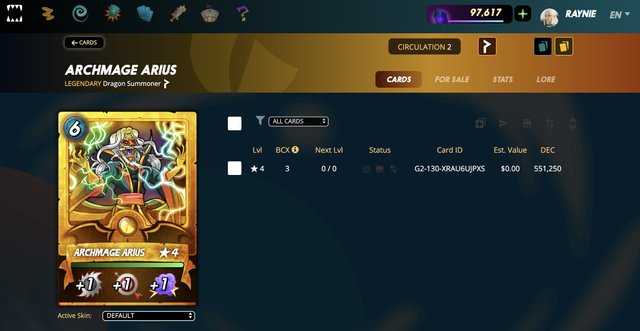 Amazing! I am still in shock!
Ever since the Mystery potions was released, I have been spending that 6,000 DEC every 5 days, wishing, praying, hoping, that I would pull this card!!! It finally happened!!! Today was THE DAY!!!
In case you are going to ask- Yes, I had the Brillant Legendary and Alchemy running too. It finally paid off! So many days I always think- crap, my potions up, and do I really want to spend all that DEC on these 3 potions? I mean let's face it- that's 56,000 DEC! For weeks!!!
Well it finally paid off, so Yes I would say it is totally worth it!!
Now what should I do with this new baby?
I play in a lot of Gold Foil Tourneys- I could keep it. I could just stare at it all day- it is sooooo pretty!!!
My sweetie,@Nateaguila says it is super rare! Like only 2 in existence.
So maybe I can try to sell it! Then what should I do with that $$$$??? Oh man, there is so much I would love to do!!! Like pre-pay for Steemfest for my sweetie, and our two boys! I would love to take them to DisneyWorld to see the new Star Wars Land, and to Universal Studios in Oct. for Halloween Horror Nights and Harry Potter Land...... or even a Disney Cruise! Or, I could invest and not spend it!
I Don't Know!!!! I am going to list it for $20,000 !!! Gold Foil Legendary Archmage Arius!! Beautiful Card, please go buy it (or message me on Discord to make an offer)!!!
~Raynie